SOURCE: TNN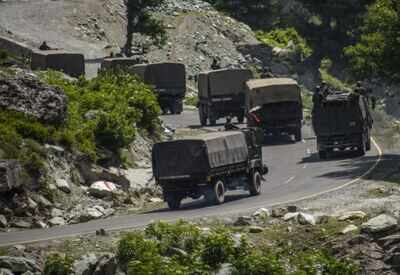 Prime Minister Narendra Modi's foreign policy was put to the test a year after he assumed office for his second term when a violent clash erupted between Indian and Chinese troops in eastern Ladakh in May 2020.

The unexpected flare-up at the Line of Actual Control (LAC) — the worst in decades — stoked unprecedented tensions between the two neighbouring countries. External affairs minister S Jaishankar said that the clashes "profoundly disturbed" India's trust in China.
Galwan clash and the Indian response

On June 15, a major clash erupted between India and Chinese troops near patrolling point 14 in the Galwan Valley. The Chinese tried to erect a surveillance post that Indian soldiers protested, leading to a physical scuffle.
Soldiers of the 16th Bihar Regiment fought valiantly in hand-to-hand combat. As many as 20 of them lost their lives, but did not cede ground. PLA also suffered heavy casualties – 35 by some estimates – but has officially confirmed the loss of only four troops.

The atmosphere was further escalated by huge military build-ups on both sides. India moved in tanks, missiles and other heavy weaponry close to the border in Ladakh. This was a clear sign that New Delhi was not ready to be cowed down by intimidation tactics.

Search for a de-escalation formula

Given the seriousness of the situation, both countries initiated dialogues – at the military, diplomatic and political levels – to de-escalate the border situation.

The first few rounds of talks remained inconclusive, with both sides refusing to budge from their respective positions.
The breakthrough finally came in the ninth round of military-level talks, when both sides agreed to disengage from Pangong Tso-Chushul area. Modalities were worked out to pull back troops, tanks, howitzers and armoured vehicles.
However, a complete de-escalation still eludes. Talks are on for further pullback of troops from the friction points and the Army continues to maintain a force-level of some 50,000-60,000 troops in forward areas.