SOURCE: RAUNAK KUNDE / NEWS BEAT / IDRW.ORG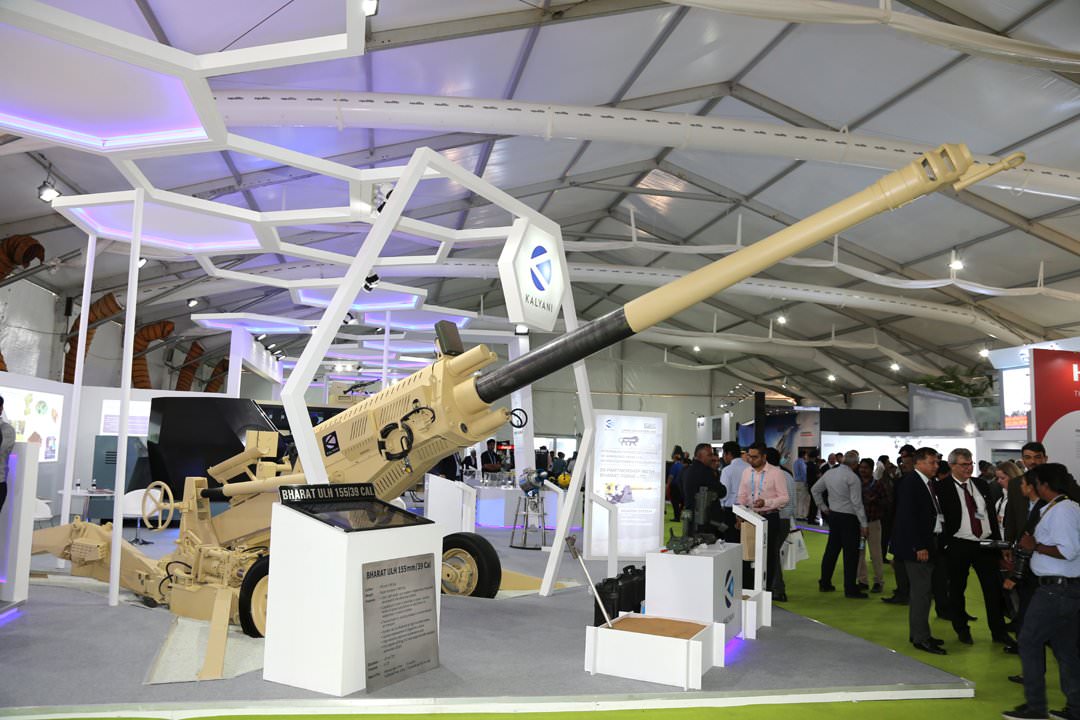 Kalyani Strategic Systems Ltd (KSSL) has displayed it indigenously developed Ultra Light Long Range 155mm 39 caliber towed Howitzer gun for the first time at the ongoing DefeExpo 2018.
Officials at Kalyani Strategic Stall also confirmed that they have developed three variants of 155mm 39 caliber gun based on Soft recoil technology. The first variant developed is 155/39 ULH developed with Titanium and Aluminium based alloys weighting less than 4800kgs.
The second variant is 155/39 ULH developed with Steel weighing less than 6000kgs. The third Variant is ULH Mounted Gun System (MGS) on a 4×4 truck which also was displayed at the DefeExpo 2018.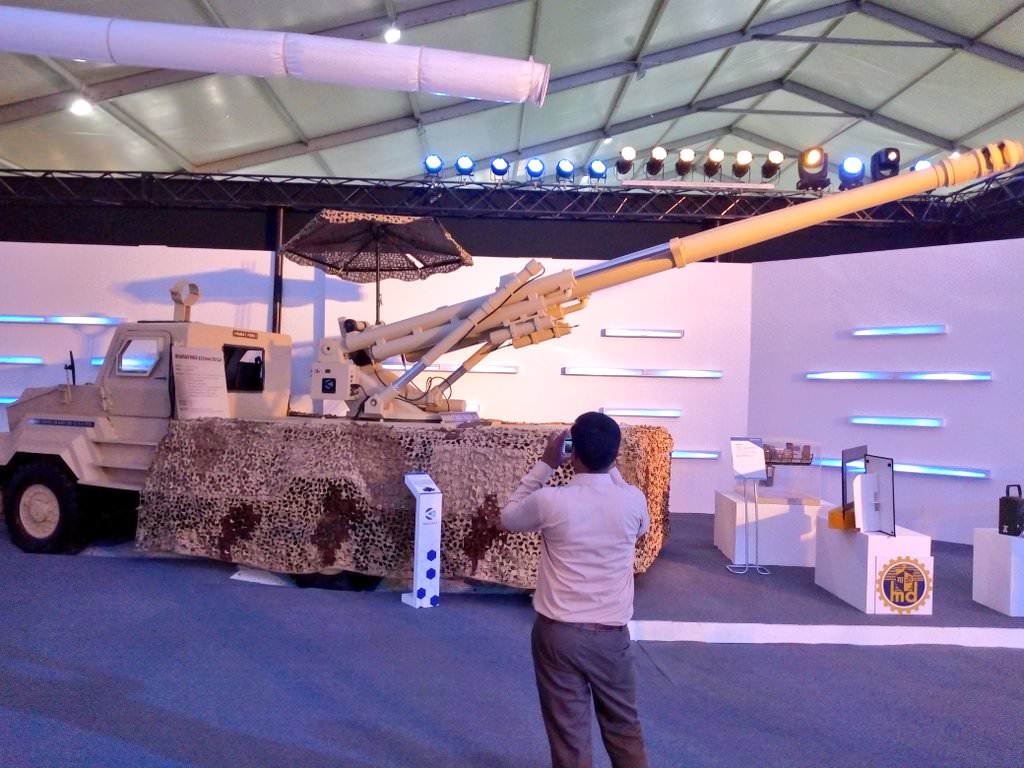 The idea behind developing a Titanium and Aluminium based 155mm 39 caliber gun and a Steal based 155mm 39 caliber gun was to offer both options to the Indian Army and let them decide what they want.
Titanium and Aluminium being expensive alloys makes it an expensive gun while the same gun manufactured using steel makes it cheaper with similar performances. Officials also explained that Titanium based Guns also suffer from performance issues in certain conditions and can be high on maintenance.
While Titanium and Aluminium based ULH like M777 howitzers can be transported by helicopter sling-load, same is not true for the Steel based ULH. According to Kalyani Strategic officials due to weight touching, 6 tonnes mark on Steel based ULH it can't be transported by helicopter in sling-load operation but Kalyani system has designed Steel based ULH in a way that it still can be transported by Two Helicopters in sling load operation by making detachment of the system possible which after transportation can be reattached in matter of few minutes .
Both the variants will go under Army trials soon, it will be up to Indian Army to decide which system will be cleared for Induction, while Kalyani Strategic hopes both are brought by Indian Army.
NOTE : Article cannot be reproduced without written permission of idrw.org in any form