SOURCE: ENS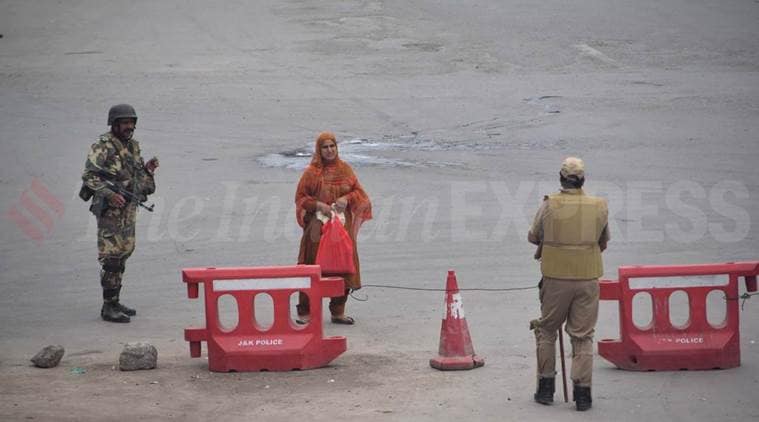 Describing the situation in Jammu and Kashmir as "very sensitive", the Supreme Court Tuesday refused to pass any immediate order to the Centre to lift restrictions, including on communication services in the region imposed after the revocation of Article 370. The top court stated that reasonable time should be given to the government to ensure normalcy in the region.
Responding to a petition filed by activist Tehseen Poonawalla, the apex court said nothing could be done overnight and the government had to be given time to ensure normalcy is restored. A three-judge bench headed by Justice Arun Mishra and comprising Justices M R Shah and Ajay Rastogi said the Court would take up the matter again in two weeks.
Attorney General K K Venugopal, who appeared for the Centre, told the Court that restrictions were put in place keeping in mind the July 2016 agitation in the state following the death of Burhan Wani.
He said restrictions would ease in a few days, depending on the ground situation. Venugopal added that the government was reviewing the situation on a daily basis. The A-G also told the Court that not a single life has been lost in the state.
Poonawalla, taking to Twitter, said the Court's direction was "positive".In his petition, Poonawalla had challenged the detention of former chief ministers Omar Abdullah and Mehbooba Mufti and Jammu and Kashmir People's Conference leader Sajjad Lone who were arrested on August 5. He also sought withdrawal of "curfew/restrictions" and other measures like the blocking of phones, internet and news channels in the newly created Union Territory.
On August 5, a Presidential Order revoked provisions of Article 370, which granted special status to J&K. Three days later, Parliament ratified this decision and passed the Jammu and Kashmir Reorganisation Bill, 2019, which bifurcates the state into two Union Territories — Jammu and Kashmir and Ladakh.