SOURCE: RAUNAK KUNDE / NEWS BEAT / IDRW.ORG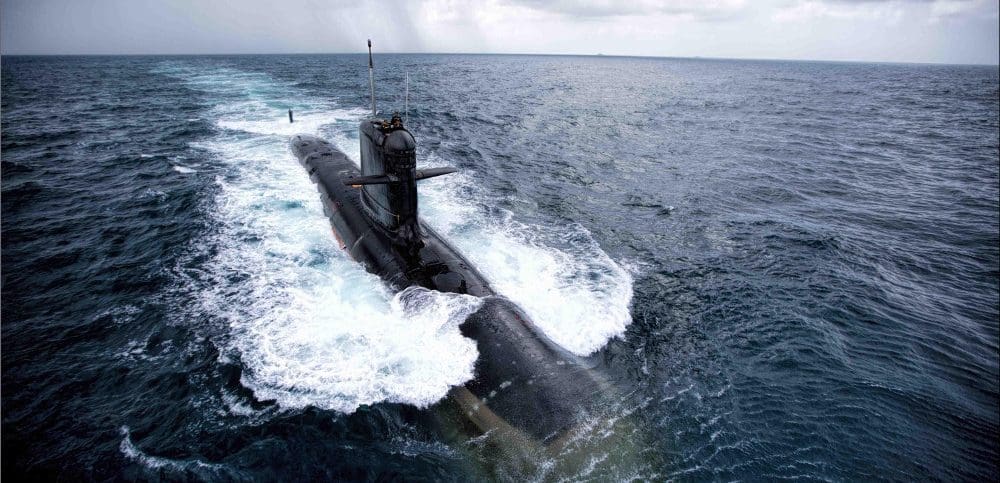 According to a report prepared by iHLS.com website largely specializing in coverage of Israeli defence industries and Homeland Security reported that India has been taking a great deal of interest in several Israeli systems for equipping its upgraded submarine fleet.
Israeli technology in question has not been disclosed and Israel doesn't have an Indigenous submarine fleet of its own and its latest fleet of Diesel-electrical Dolphin-class submarines designed and constructed by Germany's Howaldtswerke-Deutsche Werft (HDW).
Dolphin-class submarines in Israeli Navy after delivery is rumoured to have gone through special modification with Israeli technology which has never been disclosed out in public. HDW could only confirm that Isreal had asked for compartment for special operations and larger 650mm torpedo tubes speculated to accommodate long-range Submarine Launched Cruise Missiles (SLCM).
For long it has been speculated that Secret test launches of the cruise missile systems from Israeli Submarines in the Indian ocean in 2000 were done in coordination with India and secrecy was maintained to hide Indo-Americans assistance and encouragement for Israel's seaborne nuclear doctrine.
India's own Indigenous Submarine integrated sonar system and USHUS hydro-acoustic sensor and CCS-MK communications systems for the Kilo class submarines already has replaced older Russian supplied technology and India's Submarine technology is one area of technology where self-sufficiency has been achieved.
Disclaimer : News Beat reporting is an idrw.org initiative to let our Readers and upcoming Journalist Students report News. News Beat will also be a platform to burst Hoax Internet Rumors on Indian Military
Note : IDRW.ORG is not responsible for the accuracy, completeness, suitability, or validity of any information on this article. All information is provided on an as-is basis. The information appearing in the article do not reflect the views of IDRW.ORG and IDRW.ORG does not assume any responsibility or liability for the same. an article is for information purposes only and not intended to constitute professional advice.
NOTE : Article cannot be reproduced without written permission of idrw.org in any form