SOURCE: API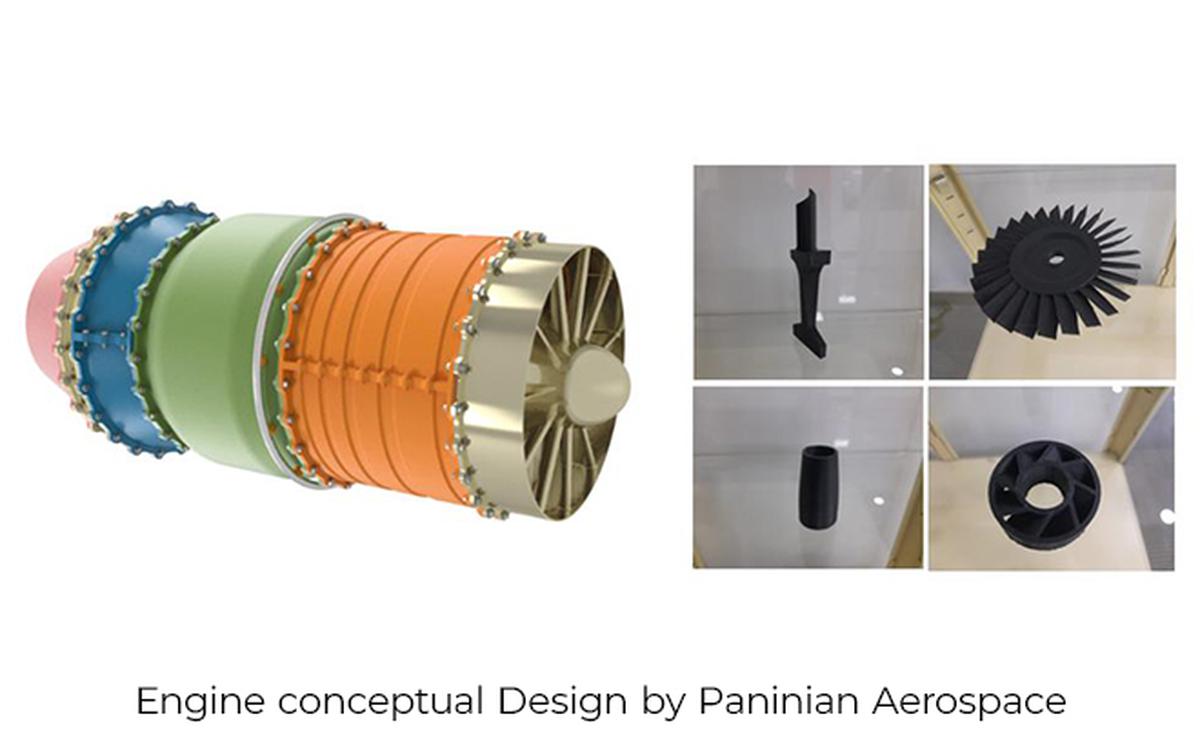 Hyderabad-headquartered Paninian India Private Limited that recently achieved a breakthrough in the design of State-of-the-Art Aero-Engines for Cruise Missiles and Large UAVs has started Prototyping work on its of its 4.5 KN Turbojet Engine. Along with AI-augmented digital twin companions, the 4.5 KN Turbojet Engine is being further developed into a family of engines with a thrust range of 3–12 KN.
Paninian intends to develop and manufacture these complete families of engines ranging between 3-12 KN within India using state of the art 3D Printing technology.
The National Aerospace Laboratory will conduct 2,000 hours of testing on each component of the engine, even though Paninin has begun preparing a real test bed for its engine. Along with others who have worked in propulsion and structural engineering with top global engine manufacturers like General Electrics and Rolls Royce, Gantayata Gouda, a former senior scientist and programme director in DRDO have joined the firm.
In August 2022, Paninian will take part in a Wargame organised by Insighteon Consulting, a pioneering consulting business in the aerospace and defence industries, to identify obstacles to the development of indigenous aircraft engines in India.