SOURCE : IDRW NEWS NETWORK (INN)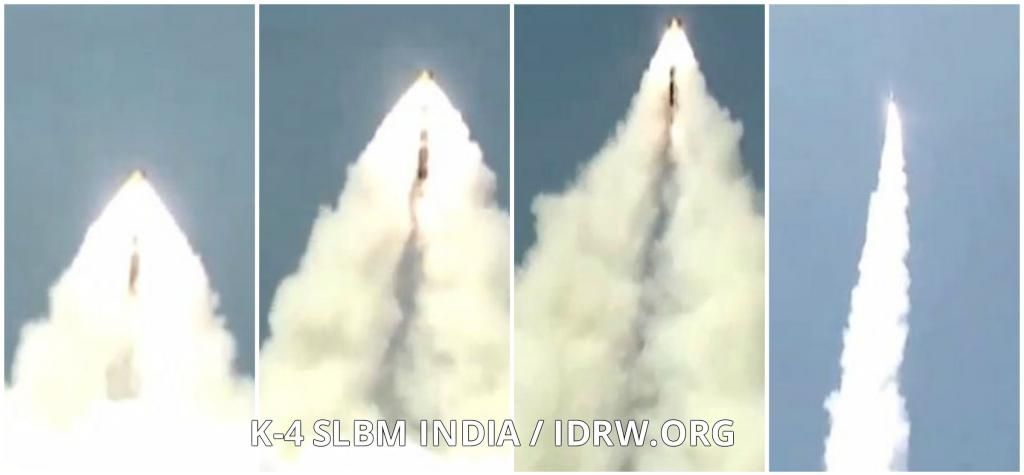 DRDO in its Aero India 2015 official video has showcased small video of countries most advanced submarine-launched ballistic missile (SLBM) to date. K-4 which has ability to strike a land target 3,500 km away from an undersea firing platform and is a significant boon to India's nuclear weapons program.
K-4 was tested on March 24, 2014 from a pontoon submerged more than 30 metres deep in the sea off the Visakhapatnam coast. After a powerful gas generator ejected it from the pontoon submerged in the Bay of Bengal, the K-4 missile rose into the air, took a turn towards the designated target, sped across 3,000 km in the sky and dropped into the Indian Ocean.
DRDO never confirmed success of the missile launch nor released any videos or pictures of not so secret missile . But after almost one year after secret launch DRDO finally has acknowledge successful test of missile in the new video and released small videos of the launch . idrw.org has put together snapshots of the video in above picture .