SOURCE:  IDRW NEWS NETWORK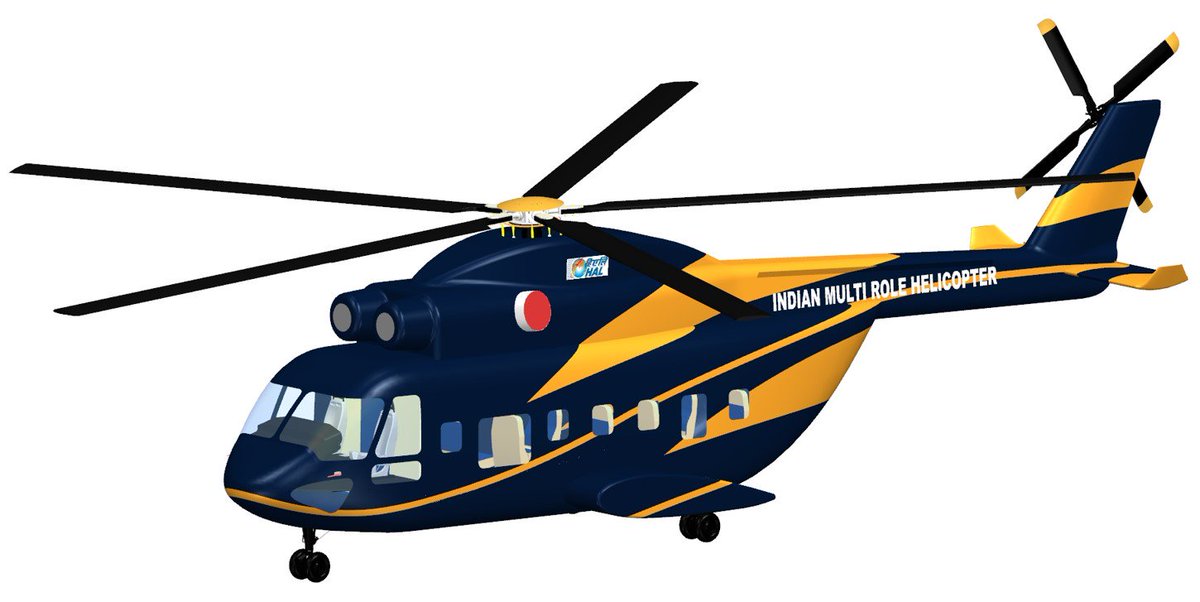 After coming under fire for initiating Upgraded Combat Hawk Project without backing from Indian Air force, which firmly rejected BAE-HAL proposal to buy the Advance version of Trainer jet. HAL has confirmed that it will be displaying a full-scale mockup of Indian Multi-Role Helicopter (IMRH) at Aero India 2017.
HAL also confirmed that IMRH both Indian Army and Indian Navy have shown interest in the big-lift next-generation chopper and both have agreed to be on board the project and IMRH is not an in-house HAL project .
HAL also said that IMRH is currently is at its initial stage, and we have taken it up ourselves. The army and the navy have shown interest in choppers of this type and we hope our helicopter will meet their expectations," a senior HAL official said.
idrw.org in the previous report (AeroIndia 2017: HAL to Showcase mockup of new Medium Class Helicopter)had highlighted some of the features of IMRH. Interestingly Indian Air force who is the largest fleet operator of Mi-8 and the Mi-17 Medium class helicopter which HAL hopes IMRH will replace is clearly sitting on the fence and might join in, only when Project achieves some crucial milestone feels Defence Analyst Ranesh Rajan.
NOTE : Article cannot be reproduced without written permission of idrw.org in any form