SOURCE: IDRW NEWS NETWORK (INN)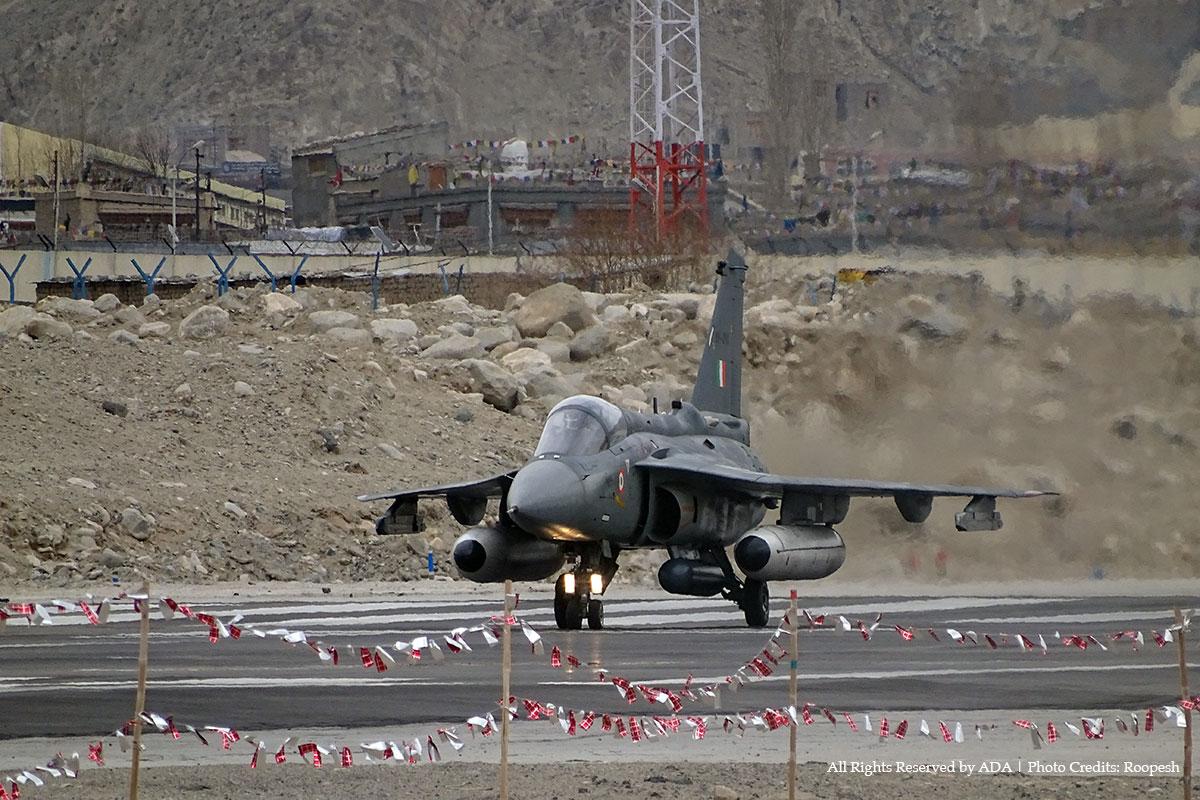 Defence Minister Manohar Parrikar in a written reply to Pankaj Bora in Rajya Sabha today Informed Parilimantarians that first Squadron of 20 IOC standard aircraft is expected to be delivered by 2017-18. Efforts are underway to enhance the production capability.
Initial Operational Clearance (IOC) status for Tejas MK-1 aircraft was awarded on 20th December 2013 and first First Series Production Light Combat Aircraft (LCA) Tejas has been handed over to Chief of Air Staff by Raksha Mantri on 17th January 2015.
Defence Minister Manohar Parrikar blamed Non-availability of infrastructure, test facilities, denial of technologies by the technologically advanced countries, change in specifications during development, lack of trained manpower in the country as some of the reasons for delay in completion of LCA project.