SOURCE: IDRW NEWS NETWORK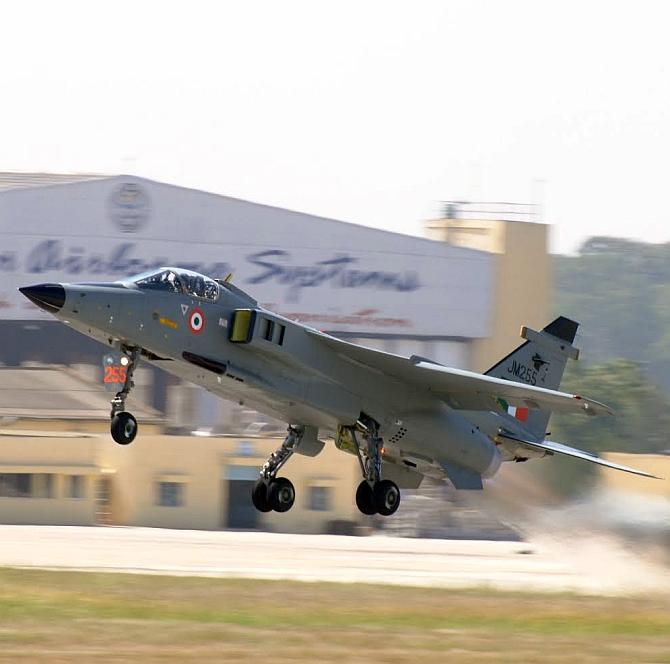 Indian Air Force plans to prolong Operational Service of Jaguar Strike Aircraft till 2034 seems to have been hit some serious roadblocks with drying out of spares to maintain Jaguars fleet which both IAF and HAL are unable to meet.
As per Industrial sources close to idrw.org, IAF being the lone operator of Jaguar aircrafts is struggling to maintain service availability of Jaguar fleet above 65 %.
Last year IAF began discreet negotiations with France for the purchase of 31 grounded strike fighters previously used by the French Air Force which can be cannibalized for spares but it has failed to may any headways till now.
Jaguar Strike aircrafts were largely operated by British Royal Air Force, French Air Force, Royal Air Force of Oman and Indian Air Force, but have been long retired by other three operators, making IAF now sole operator of the type making it difficult to procure spares for them.
IAF had procured and operated over 160 Jaguars from early 80's and had made plans to keep small DARIN III configuration upgraded fleet operational till 2034. IAF also had plans to replace current engines with Honeywell F125IN engines to improve its performance, particularly at medium altitudes after aircraft saw weight gain due to upgrades.
NOTE : Article cannot be reproduced without written permission of idrw.org in any form