SOURCE: MANJUNATH REDDY/ FOR MY TAKE / IDRW.ORG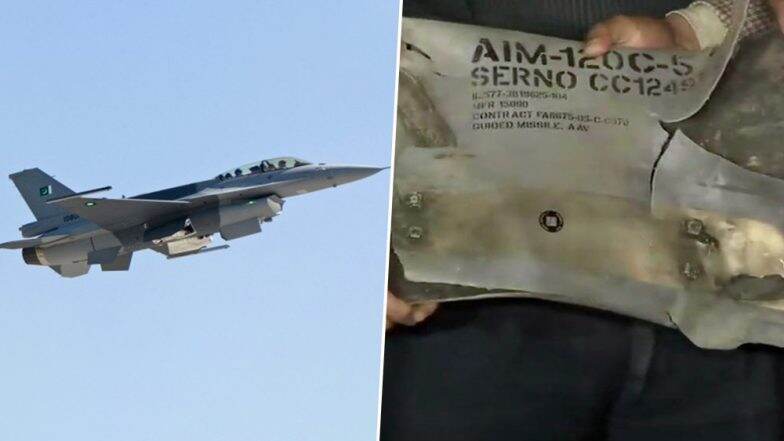 Information provided by the debriefed 12 Indian pilots after their encounter with Pakistani air force jet near Line of control (LOC) highlights that Pakistani pilots badly and desperately wanted to shot down Indian Air Force's front line Sukhoi-Su-30MKI that they chose to ignore Pair of Mig-21 which was much closer to them initially. Four Sukhoi-Su-30MKI were scrambled but were ordered to take up defensive positions to guard key military installations which were not so close to LOC in the first place.
Each Su-30MKI was patrolling and was guarding area of key interests and was not directly involved in the dogfight with Pakistani jets but when F-16 pilots saw that Su-30MKI have taken a defensive position their itch for self-glory and to claim a prized Su-30MKI could have got them great propaganda and near god-like glorification from western and local media which might have got better of their common sense that they chose to target closest lone Su-30MKI who had taken defensive position.
F-16 fired first AIM-120C-5 missile against Su-30MKI while it was 50-60km away from at a long range of the missile what could be seen as a provocation to Su-30 pilots to engage in a dogfight or come closer to the LOC in hot pursuit, where an ambush was set up by other F-16s in the area.
Once AMRAAM was fired it resulted into active countermeasures adopted by Su-30MKI pilots that it ensured it survived the first AMRAAM pretty easily before two more were fired at Su-30MKI which were jammed by Jammers in the aircraft. F-16 Pilots seemed to be so obsessed with Su-30MKI that they chose to ignore pair of Mig-21 which were fast reaching within visual range of them.
Wing Commander Abhinandan Varthaman in his Mig-21 spotted Pakistani F-16 within visual range and engaged a manual radar lock to fire a single R-73 WVR Missile which worked perfectly and was able to pick up heat signature of the F-16 jet due to colder high altitude air and the missile hit F-16 which by the time had already crossed the LOC.
Vardaman's own Mig-21 was already under Missile lock by another F-16 in the area and before he could start evasive measures to break the missile lock he was shot down. F-16 Pilots were very keen on taking down at least one Su-30MKI that they fired multiple times on a jet which had taken a defensive position far from the area of action that they chose to remain in Indian air space longer than required.
PAF F-16 clearly wanted to engage Su-30MKI at any cost that instead of running back to the Pakistani side of Line of control they chose to engage Su-30MKI ignoring pair of Mig-21s which were closing on them. Two Mirage-2000s in the area to had Radar lock on a couple of JF-17s and F-16s that IAF chose to ignore easy kills of Mirage-III/V which were also present in the area but across LOC. IAF pilots were told to engage them only if they cross the LOC or were fired up.    
Disclaimer : Articles published under " MY TAKE " are articles written by Guest Writers and Opinions expressed within this article are the personal opinions of the author. IDRW.ORG is not responsible for the accuracy, completeness, suitability, or validity of any information on this article. All information is provided on an as-is basis. The information, facts or opinions appearing in the article do not reflect the views of IDRW.ORG and IDRW.ORG does not assume any responsibility or liability for the same. article is for information purposes only and not intended to constitute professional advice .
Article by  MANJUNATH REDDY ,  cannot be republished Partially or Full without consent from Writer or idrw.org
Note: If you have personal opinion and want to contribute for" MY TAKE "on Defence matters kindly email us at idrw.org@gmail.com