SOURCE: RAUNAK KUNDE / NEWS BEAT / IDRW.ORG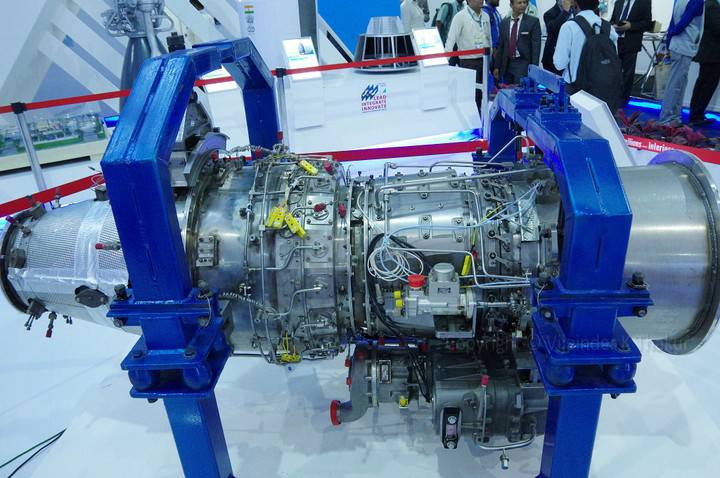 The Indian Air Force (IAF) has decided recently not to go with "re-engining" of its 80 aging Jaguar fighter fleet after US firm quoted an unacceptable $2.5-3 billion for taking full responsibility for installing its new F-125IN engines in 80 Jaguars, But Hindustan Aeronautics Ltd (HAL) actually might be working on an alternative engine which will be able to power IAF's Jaguar fighter fleet if its plans to develop an advanced version of the HTFE-25 (Hindustan Turbo Fan Engine) materializes soon.
In March this year, HAL has taken up the design and development of 'Afterburner Technology' for the HTFE-25 aero engine. The afterburner module was mounted on the PTAE engine followed by a successful demonstration of the basic afterburner technology using a fixed area propelling nozzle for the HTFE-25 engine was also carried out.
Jaguar's fleet has an under-powered Rolls-Royce Adour 811 engines generating 25 kiloNewtons of dry thrust and 37.5 kN with afterburners, F-125IN selected by IAF earlier could have bumped up the power requirement to 27.7 kN of dry thrust and 43.8kN with afterburners with the new engines. HTFE-25 which is a 25 kn turbofan engine so far has completed 339 runs on Core-1 and 96 runs on the Core-2 engines 2018-19. HTFE-25 with an extra thrust of an afterburner module will be able to deliver 40.39 Kilonewtons (kN) (max afterburner) Takeoff Thrust with its dry 25 kN Takeoff Thrust which is still better than the power generated by the Rolls-Royce Adour 811 engines but slightly short of the F-125IN performance if it can generate above Takeoff Thrust .
HTFE-25 can be used on Basic/ Advanced military in single-engine trainer jets, business jets and UAVs weighing up to 5 tonnes and in the twin-engine configuration for the same weighing up to 9 tonnes. Two core engines have been produced so far and are undergoing development trials.
NOTE : Article cannot be reproduced without written permission of idrw.org in any form  .