SOURCE: IDRW NEWS NETWORK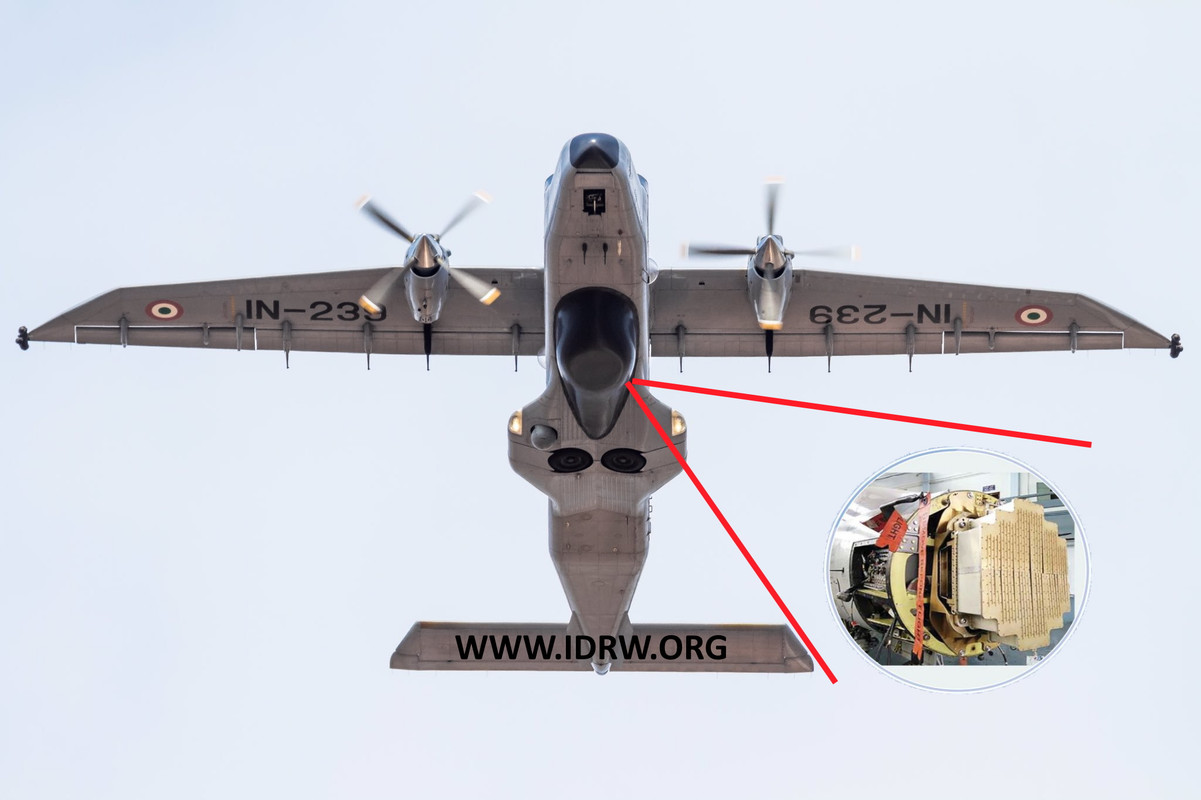 Hindustan Aeronautics Limited (HAL) owned subsidiary, Transport Aircraft Division (TAD) in Kanpur has floated fresh tender for minor modification works that will see the integration of a locally developed Airborne Maritime Patrol Radar that is based on the technology that was developed for the Uttam active electronically scanned array (AESA) Airborne Fire control radar (FCR) to be used on fighter jets.
Tender documents that are in the possession of the idrw.org, confirms that the indigenously developed Active Antenna Array Unit (AAAU) AESA multimode airborne maritime surveillance radar to be integrated into the HAL manufactured twin-engine turboprop Dornier 228– 200 series aircraft will make it a formidable and versatile multi-mission maritime patrol aircraft, after being integrated with the new radar.
Maritime surveillance variant of Dornier 228– 200 series presently in service with Indian Coast Guard and Indian Navy are equipped with ELTA's ELM-2022 radars that are supplied by an Israeli company that provides a cost-effective force-multiplier solution for operational missions in the maritime theater. The Active Antenna Array Unit (AAAU) AESA Airborne Maritime Patrol Radar to be used on the Dornier 228 Maritime surveillance aircraft will have 512 TR Modules that seem to be comprised of multiple easy to replace planks that form a sub-array.
Maritime surveillance variant of Dornier 228 will be used for Maritime Surveillance and EEZ Patrol, Maritime Law Enforcement and Fishery Patrol, Search and Rescue Location and Support, Air-to-Air Surveillance, Air-to-Ground (SAR and GMTI) Intelligence, Reconnaissance and Surveillance (ISR) Missions.
DRDO also has proposed the development of Multi-Mission Maritime Aircraft (MMMA) on Airbus developed C295 Transporter that would include three tactical consoles, an active electronically scanned array (AESA) radar, identification friend and foe equipment, an electro-optical/infrared (EO/IR) sensor, and other equipment consistent with the maritime patrol mission.
NOTE : Article cannot be reproduced without written permission of idrw.org in any form even for YouTube Videos to avoid Copyright strikes