SOURCE: IDRW NEWS NETWORK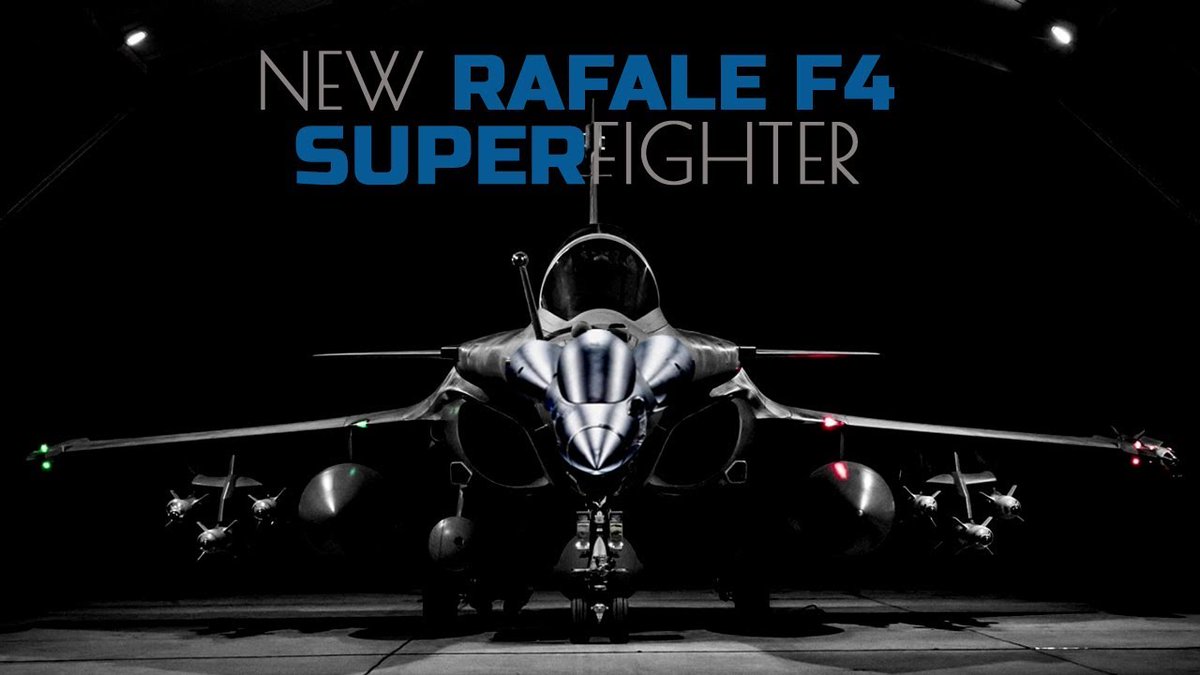 Dassault Aviation will be delivering 12 more Rafale fighter jets in the next 40 days, taking the count of delivered aircraft to 23 out of 36 contracted by the Indian Air force (IAF). Dassault has confirmed 7 more jets have already been handed over to the IAF attache in France that is currently been used for Pilot training before they too are transferred back home and the remaining 6 to be delivered to India by end of this year, thus completing the order for 36 contracted jets.
IAF chief Air Chief Marshal RKS Bhadauria will be on a bilateral visit to France around April 20-22, where he will also be briefed about the F4-standard, which is under development with hosts of improvements and capabilities. Under F4-standard, Dassault Aviation plans to add new functions to improve the aircraft's capabilities, that includes upgrades to the radar sensors and front sector optronics, helmet-mounted display capabilities, and new weapons will be integrated like Mica NG air-to-air missile and 1,000-kg AASM Air-to-Ground Modular Weapon.
F4 will include a new Prognosis and Diagnostic Aid System introducing predictive maintenance capabilities. Other maintenance optimization features are scheduled, particularly with solutions based on Big Data and artificial intelligence. Lastly, the Rafale will be equipped with a new engine control unit.
With deliveries of all 36 contracted jets coming to an end by 2020, Dassault Aviation is making a renewed push for 36 more Dassault Rafale based on F4-standard that will also include Indian Specific enhancements that already has been included and paid for in the previous deal. Dassault Aviation is also offering 70% Transfer of Technology (ToT) to produce Dassault Rafale for the IAF tender for 114 jets, which has a mandatory "Make In India" clause.
MBDA is developing two versions: infrared and electromagnetic seeker of the MICA NG with extended range over 100km that also uses "bi-pulse" thruster that also gives it better maneuverability in the terminal phase. France recently placed orders for 367 MICA NG missiles from MBDA and has been promoting it to many of the present customers of the Dassault Rafale. MICA NG is still not entered developmental trials but it has been pushed for early adopters and India is among these countries, that have shown interest in them. Dassault Aviation still not has confirmed if it will be available for legacy jets like Mirage-2000 since Meteor missile is limited to IAF's Rafale fleet and not part of the weapons package for the Mirage-2000, but with no clearance for integrating Indian made Astra Mk1 and Astra Mk2 for its Rafale fleet, IAF is keen on procuring MICA NG missiles for its Rafale fleet.
NOTE : Article cannot be reproduced without written permission of idrw.org in any form even for YouTube Videos to avoid Copyright strikes