SOURCE: IDRW NEWS NETWORK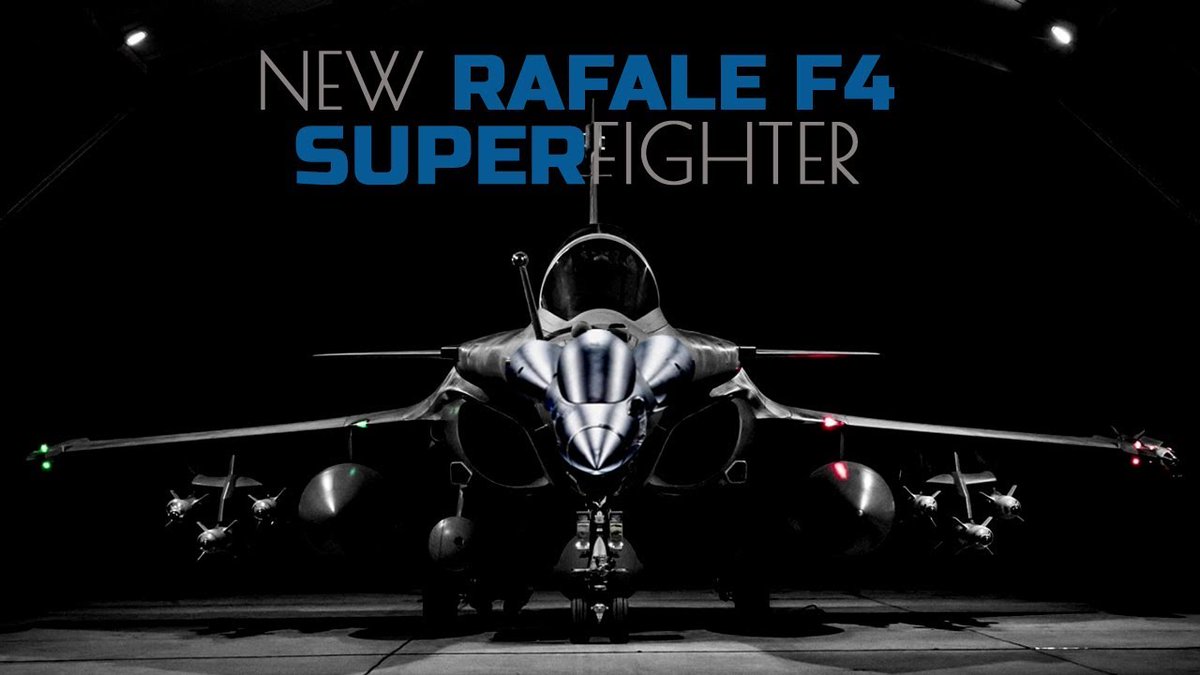 The French government has started its diplomatic push to secure more orders for its Rafale fighter jet and push comes to secure orders for the second batch of 36 jets and according to the French media reports, 36 Rafale on offer to India are of the F4 standard that is yet to be validated and development that only begin in 2019. The French government has signed a €2 billion deal with Dassault Aviation to develop the Rafale's F4 standard, which is expected to be validated by 2024.

Dassault Aviation confirmed that only 30 aircraft will be of F4 standard that is yet to be ordered by French Air Force due to which delivery will start only between 2027 and 2030. sensing possible delays in the inking of a deal with the French Air Force no later than 2023, Dassault Aviation is willing to make the Indian Air force (IAF) the launch customer or cater to the demands of both airforce's at the same time for the F4 standard that might come with an India-specific enhancement.
F4 standard
Dassault Aviation is offering F4 standard with upgraded radar sensors and front-sector optronics. network-centric warfare, satellite communication, helmet-mounted display, and software-defined radio are other areas where F4 standard will be getting minor and major upgrades. India operates Rafale F3-R standard with India-specific enhancements and already 11 have been delivered to India with the remaining 25 comings in the next few months.
DRAL Roles
IAF Chief has been advocating for the purchase of 114 Rafale fighter jets and the French Government along with Dassault have offered 70 percent of the assembly line for Rafale fighters under the "Make in India" with full transfer of technology. Dassault Reliance Aerospace Ltd (DRAL) situated in Mihan special economic zone (SEZ) in Nagpur, a joint venture between Anil Ambani-led Reliance Infrastructure Ltd and Dassault Aviation as been proposed for local assembly of 78 jets with 36 comings directly from Dassault Aviation if the proposal is approved.
While Anil Ambani is facing bankruptcy but Reliance Infrastructure Ltd, company will be completely debt-free this year, but the Government of India might push for selling off some of the stakes of the Anil Ambani that might be taken over by HAL lead Public-Private defense sector consortium of companies in partnership with the Dassault Aviation.
Tranche or Bulk
Chief of Defence Staff (CDS) General Bipin Rawat had suggested a tranche based order pattern for fighter jets that could mean smaller orders as per requirements and could not require long term financial commitment for their procurement. But that has not gone well with the IAF Top management that usually prefers ordering jets as per original intent and requirement of the air force that is 114 jets.
Tranche-based order pattern also means each contract has to be renegotiated adjusting cost inflations but this method also ensures that the jets are far more capable and come with more modern technologies avoiding risking the technological becoming obsolescence by the time the last aircraft is rolled out. but problems associated with smaller orders in long term do tend to be more expensive due to limited ordering patterns and limited supply chain.
AMCA Collaborations
Dassault Aviation is willing to collaborate with India in the development of India's 5.5 Generation fighter jets and is willing to offer some of the technology for the AMCA Program that is integrated currently in the Dassault Rafale fighter jet that is inducted by the IAF. Snecma, a Safran group company, has offered to co-develop a new engine with DRDO developed reheat afterburner section, engine nozzles, and Fan section that was developed for a higher thrust class engine that could be used on the M88 Core section.
NOTE: Information provided to idrw.org above is based on what has been proposed at this level, negotiation may or may not turn to happen as proposed by various stakeholders, since the negotiation is still ongoing.
NOTE : Article cannot be reproduced without written permission of idrw.org in any form even for YouTube Videos to avoid Copyright strikes