SOURCE:  ABHOY ROY / FOR MY TAKE / IDRW.ORG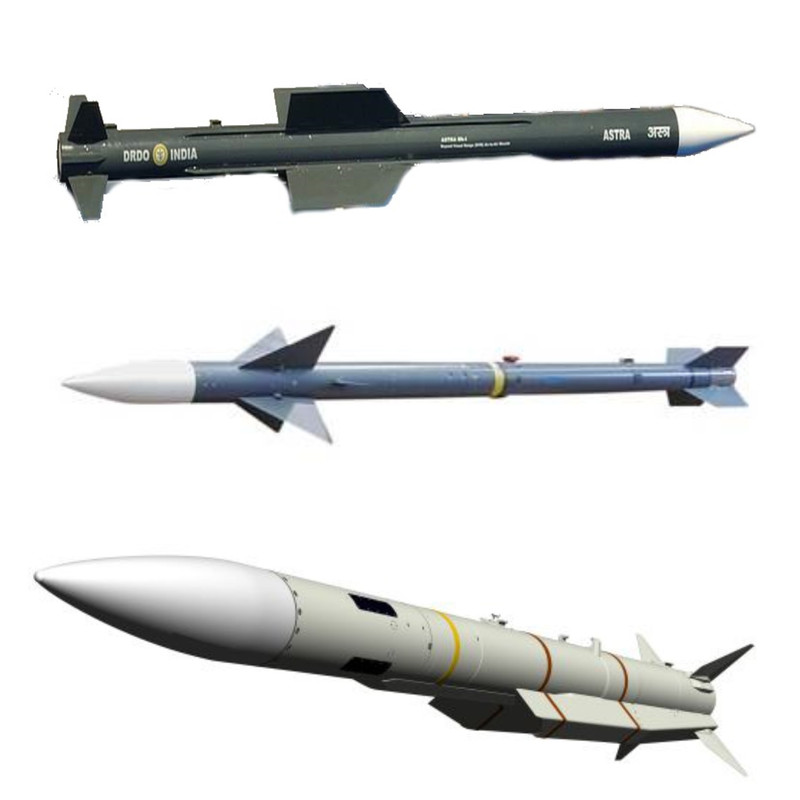 Recent Aerial battle might come has shake-up to Indian air force when Beyond-visual-range air-to-air missile (BVRAAM) armed on Mig-21 and Sukhoi-Su 30MKI fighter jets just couldn't be engaged due to lack of clearance from the missile system.R-27 + R77 AAM Combo on the Sukhoi-Su 30MKI could not be engaged since it was clearly out of range of the missile system and Mig-21Bis was having a hard time getting a radar lock with his R-77 AAM which forced him to switch to an R-73 Withing visual Range AAM in manual mode for which he had to get closer to its target resulting in giving getting an F-16 at cost of losing his Mig-21Bis over Line of Control.
In short, IAF urgently needs modern Beyond-visual-range air-to-air missile (BVRAAM) even though most of its Interceptor fleets like Mig-21, Mig-29, and Sukhoi-30MKI are armed with R-27 and R-77 BVRAAMs but the recent aerial battle clearly shows that IAF urgently needs to upgrade its Air-to-air missile fleet and exactly that is gonna happen by end of this year, which can shift the BVRAAM End Game in the region for Indian Air Force.
Meteor Beyond Visual Range Air to Air Missile (BVRAAM) will start arriving with the delivery of Dassault Rafale from September on wards and now IAF is also considering Meteor to be armed also on the upgraded Mirage-2000 fleet thus doubling up the aircraft fleet which can fire Meteor BVRAAM in a very short time. If Dassault goes on to win a separate tender for 114 units of Rafale fighter aircraft under a new deal with India then Meteor will be going to BVRAAM for IAF and not just limited to a small fleet of Mirage-2000 and Dassault Rafale.
IAF is set to induct the first batch of 50 pre-production Astra BVRAAM which are currently under manufacturing by BDL which will be initially cleared for operation with a small fleet of Sukhoi-30MKI fighter fleet which already has received modification by HAL. IAF plans to induct Astra BVRAAM in hundreds for its entire fleet of Sukhoi-30MKI, Mig-29, Mirage-2000 and LCA-Tejas fighters making Astra a common missile system among all current and future jets.
Derby BVRAAMs integration with LCA-Tejas Mk1 fighter jets already has been cleared for operational roles and once the first squadron is relocated to a forward base near western border towards Pakistan. Derby along with Astra will be two BVRAAMs which will serve the entire fleet of 120 plus Tejas Mk1 and Mk1A fleet in near future.
Astra will be lighter on the pockets yet effective modern air to air missile which can be armed on the entire fleet of air-force jet. Expensive Meteor missiles might be limited to few aircraft types but will be a game changer for the air-force especially on Rafale and Mirage-2000 jets which are usually engaged for special missions. Derby will be limited to LCA-Tejas fleet but it still will a vital role since it will be a lot cheaper than Meteor and with an upgraded variant on offer which promises 80% of Meteor performance at affordable costs, India will likely pick it up to.
Disclaimer : Articles published under " MY TAKE " are articles written by Guest Writers and Opinions expressed within this article are the personal opinions of the author. IDRW.ORG is not responsible for the accuracy, completeness, suitability, or validity of any information on this article. All information is provided on an as-is basis. The information, facts or opinions appearing in the article do not reflect the views of IDRW.ORG and IDRW.ORG does not assume any responsibility or liability for the same. article is for information purposes only and not intended to constitute professional advice .
Article by ABHOY ROY /,  cannot be republished Partially or Full without consent from Writer or idrw.org