SOURCE: REPUBLIC WORLD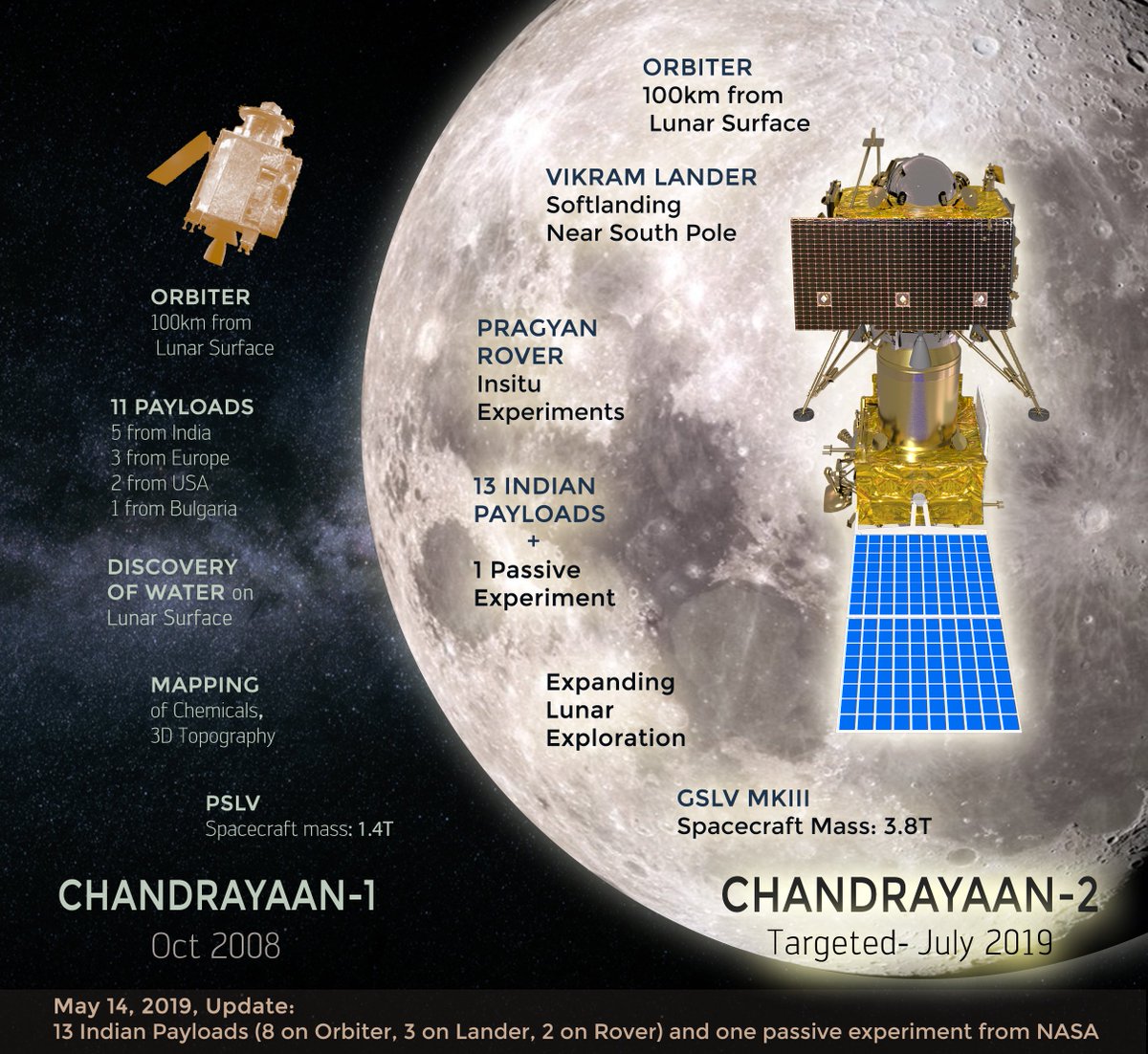 The countdown for ISRO Chandrayaan 2, the lunar mission that every Indian is waiting for, has begun. With less than two months left to go for the ISRO Chandrayaan 2, the Indian Space Research Organisation is revealing insights into the lunar mission on a regular basis. As per the latest update released on the official Twitter of ISRO, the payloads onboard the lunar mission will carry 13 Indian Payloads and one passive experiment from NASA.
In the previous update, the Indian Space Research Organisation (ISRO) on Wednesday, May 1, announced that they are ready for India's second lunar exploration mission- Chandrayaan-2. The organisation released an official statement on Twitter saying that they are eyeing a mid-July launch for the same. The post further revealed that Chandrayaan-2 is a totally indigenous mission comprising of an Orbiter, Lander and Rover. It is expected to land on Moon on September 6, this year.
"#ISROMissions We are ready for one of the most exciting missions, #Chandrayaan2. Launch window between July 9-16 & likely Moon-landing on Sept 6, 2019. #GSLVMKIII will carry 3 modules of this #lunarmission – Orbiter, Lander (Vikram), Rover (Pragyan). More updates soon."  the space agency wrote in a recent post.
Developed by the Indian Space Research Organisation, it is planned to be launched to the Moon by a Geosynchronous Satellite Launch Vehicle Mark III with an approximate lift-off mass of 3,877 kg from Satish Dhawan Space Centre in Sriharikota. As per media reports, the Chandrayaan-2 weighing around 3290 kg would orbit around the moon and perform the objectives of remote sensing the moon. The payloads will collect scientific information on lunar topography, mineralogy, elemental abundance, lunar exosphere and signatures of hydroxyl and water-ice.
As per media reports, the mission will carry a six-wheeled Rover which will move around the landing site in semi-autonomous mode as decided by the ground commands. The instruments on the rover will observe the lunar surface and send back data, which will be useful for analysis of the lunar soil.