News Beat
News Beat reporting is an idrw.org initiative to let our Readers to report News Based on Actual facts but some how has not been reported in Main Stream Media .
SOURCE: RAUNAK KUNDE / NEWS BEAT / IDRW.ORG
Israel Aerospace Industries (IAI) recently has been awarded a contract worth USD550 million to supply its Sky Capture air-defence command-and-control (C2) system to the army of an Asian country which Israeli media hints will be India.
IAI describes Sky Capture as an anti-aircraft C2 system that transforms the customer's legacy air-defense systems into highly accurate and effective systems with advanced command and control capabilities. According to IAI, Sky Capture fuses information from multiple sensors, including advanced fire-control and detection radars, as well as electro-optical (EO) sensors made by IAI and ELTA Systems to provide accurate target data for the interceptors. Continue reading →
SOURCE: RAUNAK KUNDE / NEWS BEAT / IDRW.ORG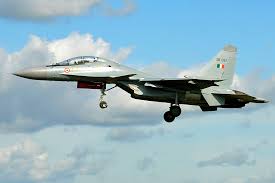 According to Industrial sources close to idrw.org, The 11 Base Repair Depot (BRD) in a landmark event to be held today at Ojhar, 11 BRD will Hand Over First Su-30MKI overhauled by them to the operational Squadron of the Indian Air force in presence of key dignitaries. 11 Base Repair Depot which was established in 1974 is only Indian Air Force facility which can carry out repairs and overhaul (RHO) of front-line fighters like Mig-29 and Su-30MKI.
Su-30MKI fighters which have completed 1500 hours of flying or 14 years, whichever comes first need to go through complete disassembly of the aircraft till the last screw and then each component and sub-systems are re-checked for stress fractures or wear out due to aging and replaced if required and then the aircraft is re-assembled after several rounds of checks and after issue of quality certification aircrafts are flight tested several times before they are handed back to the Squadron from where it has come. Continue reading →
SOURCE: RAUNAK KUNDE / NEWS BEAT / IDRW.ORG
In a rare reaction to media reports, Defence Ministry has issued clarifications and has said that reports of India being forced to procure American F-16s to get a CAATSA sanction waiver from the United States of America are completely incorrect.
Recent media reports had said that Washington has been pressuring India to procure 114 units of F-16 which New Delhi has been reluctant to procure due to over 30 years service of the same aircraft with arch-rival Pakistan and the same aircraft failed to clear technical trials of previous MMRCA tender raising doubts about aircraft capabilities. Continue reading →
SOURCE: RAUNAK KUNDE / NEWS BEAT / IDRW.ORG
Indian state-owned aerospace and defence company Hindustan Aeronautics Limited (HAL) has handed over the 200th HAL made Su-30 MKI fighter jet to the Indian air force recently. Su-30 MK-I with serial number SB250 takes Indian Air Force's Su-30 fleet to 242 fighter jets which are in active service.
HAL still has 22 more to deliver which will be completed by March 2020 as per industry sources close to idrw.org. since its induction in air force from 2001, India has lost 8 Su-30 MK-I in various accidents over the years including one this year which crashed while carrying out pre-delivery trials before it was about to be handed over to Indian Air Force. Continue reading →