My Take
SOURCE: SUDESH CHARI / FOR MY TAKE / IDRW.ORG
Japan's Super Secretive Soryu Submarine dubbed " Crown Jewel " of Japan Maritime Self-Defense Force is generating so much Interest in India, even when Japanese themselves have shown little interest in selling them to India. Defense Minister Manohar Parrikar who will be leaving for Tokyo on his first official visit as Defense minister will be discussing with Japanese defense officials about the possible sale of Super Secretive Soryu Submarine.
Indian Navy under Project-75-I has a requirement for 6 Submarines, as per Contract all 6 submarines have to be build in Indian shipyard. countries like France, Russia, Germany and Sweden have expressed their desire to supply and built their Diesel submarines in India for Indian navies requirements under Project-75-I, but Japan has not expressed any interest in possible supply of Soryu Submarines to India and it will be very difficult for India to convince Japan to share Submarine technology . Continue reading →
SOURCE: SUDESH CHARI / FOR MY TAKE / IDRW.ORG
DRDO has set an ambitious target of making India "missile import free" by 2022, DRDO informed Prime Minister's Office that in next 7 years India will have enough Indigenous missiles systems to substitute imported weapons systems and will not have to depend on imported missile in terms of air-to-ground, surface-to-air or the air-to-air missiles.
DRDO already has developed expertise in the field of strategic missiles such as the Agni, Prithvi and K Series SLBM missile family and is also working on Indigenous Anti-tank and Air to Air missiles which will reduce India's dependence on Imports, but one of the crucial missiles systems which concerns our front line warships and provides defensive shield to our front line warships are ship-borne point-defense missile system which provides protection against aircraft, anti-ship missiles, and UAVs. Continue reading →
SOURCE: SUDESH CHARI / FOR MY TAKE / IDRW.ORG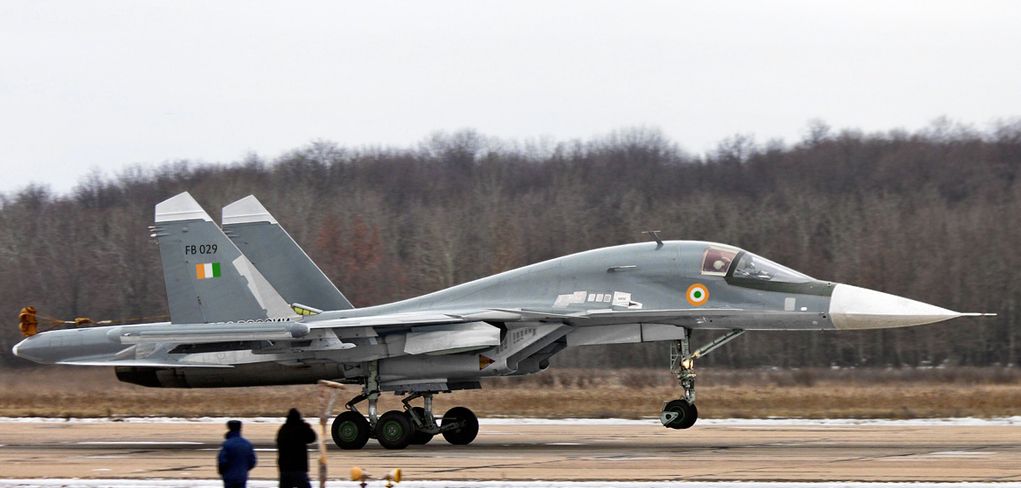 Shiv aroor a Prominent journalist in his recent tweet confirmed that Russia indeed has offered Sukhoi-35 to India in case negotiation with France to purchase Dassault made Rafale fails to materialise before deadline. While he was able to confirm Russia's offer but still there is no clarity about recent comments made by Rostec CEO Sergey Chemezov that India and Russia have agreed to jointly build 5th-generation fighter aircraft based on Su-35.
Deal or no deal on purchase of Rafale, Induction of additional air superiority aircrafts will not be easy for Indian air force since they will not be able to fill the gap left by failure to procure aircrafts under MMRCA requirements, which had asked for multi-role capable aircrafts. Indian air force chief in recently concluded Aero India air show made it clear that he want MMRCA aircrafts and it doesn't have to be Rafale but certainly not additional Su-30 aircrafts. Defence Minister Manohar Parrikar had said few months back that if Rafale deal doesn't materialise there is always option to go for an upgraded Su-30 aircraft which can fulfill the requirements of Indian air force, what he basically meant was that Sukhoi-30 can be further optimized in its strike capability. Continue reading →
SOURCE : ABHAY KESARKAR FOR MY TAKE / IDRW.ORG
­Pakistan on Monday successful test-fired a new ballistic Surface to Surface missile (SSM) Shaheen-3 capable of carrying nuclear, conventional warheads with a range of 2750 KMs. Shaheen-III according to the range is longest ranged missile developed by Pakistan.
Reaction in Pakistani media was of Euphoria of the new missile, Some News Anchor were seen saying " India now will be forced to talk to Pakistan now on Kashmir ". Another Retired Military expert was seen saying that " Now Pakistan can hit whole of India even their Northeastern frontiers, India cannot hide anywhere " and other Retired military personnel commented. "It's all a reaction to India, which has now gone even for tests of extra-regional missiles. .?.?. It sends a loud message: If you hurt us, we are going to hurt you back." Continue reading →
SOURCE:SPUTNIK
After Hindustan Aeronautics Limited (HAL) handed over the first BrahMos-A missile integrated Su-30MKI aircraft to the Indian Air Force, Indian and Russian designers concentrated on creating the supersonic mini-BrahMos (BrahMos-M) missiles, meant to boost the defense capability of India's Navy and Air Force.
"Su-30MKI has become a very lethal weapon delivery platform with the successful integration of BrahMos supersonic cruise missile," emphasized HAL Chairman T. Suvarna Raju in an official statement on February 19, during the second day of Aero India show at Yelahanka, Bengaluru. Continue reading →
SOURCE: VINAYAK SHETTY FOR MY TAKE / IDRW.ORG
With 40 JF-17 aircrafts already inducted into Pakistan air force and Zero Tejas inducted in IAF, at least in papers JF-17 seems to be a successful project, but it is also clear that approach taken by IAF and PAF on LCA and JF-17 have been completely opposite to each other in terms of participation and acceptance levels of the aircraft. Continue reading →