My Take
SOURCE:  Jogin Abraham Thomas / FOR MY TAKE / IDRW.ORG
Hindu Nationalist Narendra Modi Government in India might have just little over a year before Country goes back to election mode, this time to elect new government in the centre but after Budget 2018 was announced it seems like it is unlikely Modi government is in any mood to acquire or take any big decision on procurement of big-ticket defence items which has been stuck from the time of previous UPA Government .
Indian Army, Indian Air Force and Indian Navy which are all three important wings of Indian armed force, have many big-ticket defence items which had been stuck for last 10-15 years or more at the hands of Defence Ministry due to red tape and procedural delays but it seems Modi is failed to free Defence Ministry from the slow bureaucratic system of India. Continue reading →
SOURCE: Anand SG / FOR MY TAKE / IDRW.ORG
With over 96% indigenous content and with the solid backing and orders from Indian Army and Indian Airforce, India's indigenously developed Akash short-range surface-to-air missile is fast emerging as Reliable, efficient and yet low-cost weapons system which has potential to replace several vintage Air Defence system used by many countries in the Asian region.
As part of performance enhancements package, Akash will be receiving an addition of Seeker on the basic Akash-1 version to further improve its interception reliability against aerial targets. Continue reading →
SOURCE:  ABHOY ROY / FOR MY TAKE / IDRW.ORG
India's present development of Unmanned Aerial Vehicle (UAVs) and Smaller Drones locally is pathetically low to meet a large number of requirements felt by the Indian Armed forces. with technology trajectory of UAV's and Drones moving to next level in the usage of their military applications, Rising Regional Power like India is embarrassingly depended on imported Drones to meet its requirements.
Some of the local projects initiated by India which has seen success are Pilot-less Target Drones like Abhyas and Lakshay and Netra which is a light-weight, autonomous UAV for surveillance and reconnaissance operations, India still doesn't have a significant drone program which has tasted any success. Continue reading →
SOURCE: Satyajeet Kumar/ FOR MY TAKE / IDRW.ORG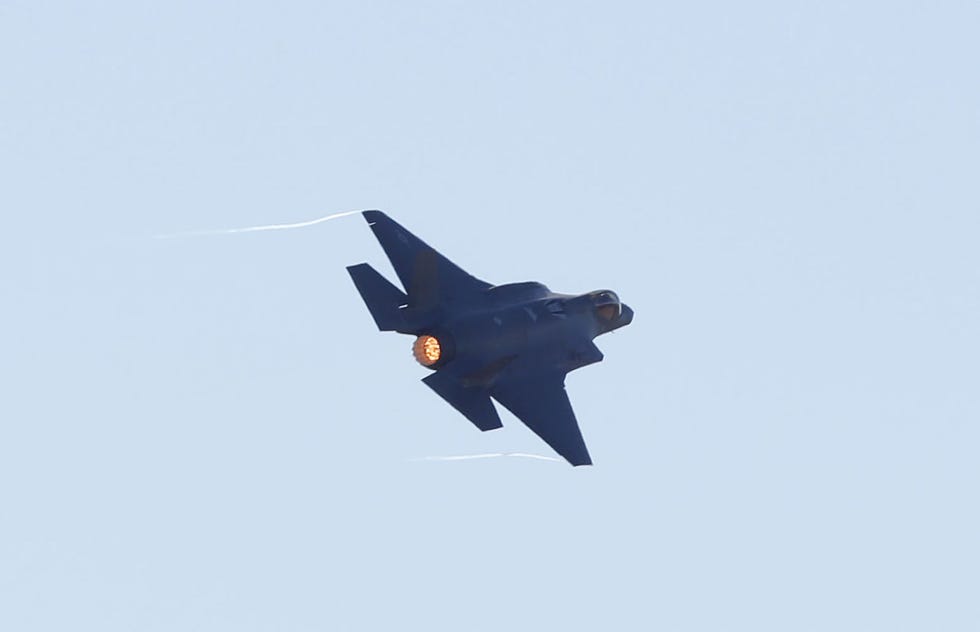 Longtime Critic of F-35 Program, US President Donald Trump has reportedly cleared US Militaries officials and Lockheed Martin's proposal to explore completely new potential customers for its 5th Generation F-35 fighter aircraft outside its traditional circle of allies who largely procure the US made weapons.
One of the reasons for the exploring new potential buyers of F-35 is due to the United States Air Force's inability to procure 1,763 F-35A jet by end of 2038. With a shorter production run of only 60 F-35A per annum from earlier proposed 80 per annum could seriously derail cutbacks in the cost which Lockheed Martin had announced after President Trump took office. Continue reading →
SOURCE: MANJUNATH REDDDY/ FOR MY TAKE / IDRW.ORG
Internally initiated by India's Aeronautical Development Agency (ADA) in 2008, Development of India's first 5th generation multi-role aircraft with stealth characters is yet to take off even after it had officially received Air Staff Requirements from Indian Air Force for development of 5th generation fighter aircraft way back in 2010.
For the Developers of LCA-Tejas, Development of AMCA has come as a real shocker due to much more complex and mammoth project requirements which years of LCA-Tejas experience seemed insignificant. without any technical milestone in the project to flaunt, AMCA is yet to get official full-scale clearance from the Ministry of Defence and PMO which has pushed back initial induction timeline of AMCA in IAF from 2025 to 2030-35 period. Continue reading →
SOURCE:   Indrajit Majumdar / FOR MY TAKE / IDRW.ORG
It's been more than 30 years now from when India truly started perusing its DEW dreams especially in Laser technology. It was Laser Science and Technology Centre (LASTEC), the key institution on whose shoulder it was putting its trust for its dreams to become real. Since then LASTEC developed and tested several types and classes of Laser sources, Lasing mediums, associated technologies for each types and classes, several types of laser applications etc. etc.
LAB in the Centre Stage:
Yes the LASTEC it was, the central lab responsible for all the actions on that field. And there are reasons that why LASTEC and why not others. The question is valid because peoples may think that when the LASTEC stands for Laser Science and Technology Centre, it's obvious that it will be given the work because it was meant for the type of work.
SOURCE:  Joydeep Ghosh / FOR MY TAKE / IDRW.ORG
When I say Tank MRO and not trucks at Vehicle Factory Jabalpur, I say this bcoz that is what sound common sense application should be as it saves the governments hundreds of crores of tax payers money as well as boost defense preparedness. If you ask how and why? Common sense says it's a bad idea to assemble various models of Ashok Leyland Stallion trucks at Vehicle Factory Jabalpur. Here are the below points:-
What does Vehicle Factory Jabalpur do?
Apart from other types of vehicles, the plant mainly assembles Ashok Leyland Stallion trucks for the armed forces that are manufactured in Ashok Leyland's own plant, then dis-assembled into CKD/SKD kits; packaged and transported to Vehicle Factory Jabalpur, Madhya Pradesh where again they are unpacked and re-assembled once again. Continue reading →