My Take
SOURCE:  PARESH NAIK / FOR MY TAKE / IDRW.ORG
After news started to trickle in, that India's first Nuclear Ballistic missile Submarine INS Arihant completed its first deterrence patrol with active Nuclear weapons along with its launch system. Pakistan's oldest, leading and most widely read English-language newspaper Dawn reacting to the news said that Pakistani Nuclear triad was in place from 2017 and India was late to the party.
Dawn made reference to the Submarine launch of Babur Sub-sonic Cruise missile which was tested from an unknown undersea launch platform which till today remains a mystery and as per Indian Intelligence agency was a Chinese conventional submarine which was loaned to Pakistan with Chinese Crew only for the trials of the sub-sonic cruise missile. Continue reading →
SOURCE:  HIMANSU SWAIN / FOR MY TAKE / IDRW.ORG
A Few weeks ago, I found out a Bizarre article On My Take by a great individual who put all the blames on current BJP gov for the loopholes in Indian military & it's preparedness. Such people are unable to digest the truth of difference between 55 years of Congress rule & 5 years of Narendra Modi's rule. Nothing is wrong being inspired by Politicians like Rahul Gandhi (PAPU) but before pointing figures towards anyone, you need an insight.
I agree, there are some cracks in the current gov. but this gov isn't like the previous UPA gov which enjoyed 10 years of Honeymoon period with the State of Pakistan through AMAN KI ASHA in spite of being hammered by Bleed India Through Thousand Cuts Activities. The people who rides BMW,Audi eat Italian Burger,Plans to buy VVIP Chopper & didn't even provide a home/toilet to Poor for 70 years are now-a-days talking about failures of Modi gov in defence sector. Continue reading →
SOURCE: NJ THAKURIA / FOR MY TAKE / IDRW.ORG
Slowly but steadily the residents of Pakistan occupied Kashmir (PoK) start raising voices against the Pakistan government in Islamabad. It may be the visible effect of Narendra Modi government in New Delhi, or not, but one must admit that people of the hilly region have come to the streets repeatedly in the last few years demanding freedom from Pakistan. Otherwise, for millions of common Indians, the PoK looks like a province of Pakistan. It is presumed that nearly 4.5 million PoK habitants happily agree to any proposal from the Pak government. With the proximity of religion, the people of PoK seemingly feel comfortable with the Islamic Republic.
But slowly the myth has started losing its ground. Few recent uprisings in PoK's capital city of Muzaffarabad along with few other towns against Islamabad have shown the anxiety of locals. The local media in PoK highlighted the people's angers against the Islamabad regime, even though the Pak media preferred to remain reluctant to cover those demonstrations. Very recently, a section of PoK residents in Kotli town demonstrated against the government in Muzaffarabad demanding proper medical care in the hospitals. Continue reading →
SOURCE: SHAILJA KANT UPADHYAY / FOR MY TAKE / IDRW.ORG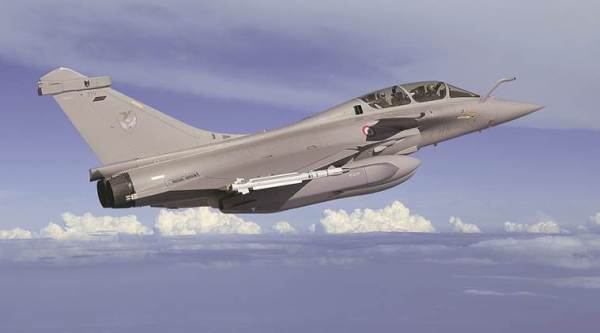 A lot has been has been said about the past and history of the defense procurement, especially the history of MMRCA, formulation of DPP, manipulating claims made by different persons regarding it but nothing has been discussed regarding the after effects of the recently created controversy on future procurement of IAF especially recent ones and who is going to benefit from it.
After studying it, we can also guess that the controversy is manufactured by opposition but it may be getting fumed and motivated by external sources for their benefits. We all know that the IAF is going to procure 110 fighters and Navy will also needs 57 carrier based fighters with the following contenders (Total 167 fighters). Continue reading →
SOURCE: Rajesh Kumar/ FOR MY TAKE / IDRW.ORG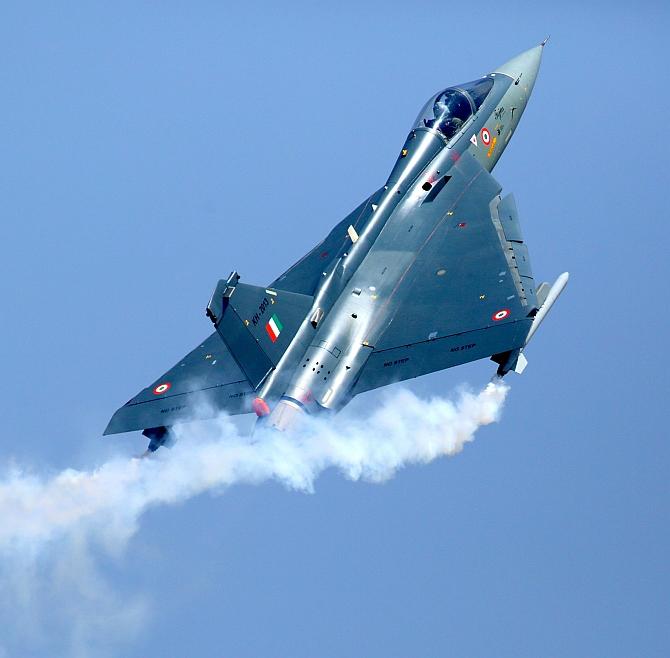 The United Arab Emirates has joined a long list of countries which has expressed interest in the Indian developed LCA-Tejas fighter aircraft but India is nowhere close to a deal with any country even when Defence Ministry already has cleared the aircraft for export.
Previous order for just 40 aircraft meant that production facilities were not augmented keeping in mind export orders nor were LCA-Tejas promoted to prospective customers aggressively in the past. Negative local media campaign also meant that the aircraft had poor perception abroad even though aircraft never suffered from any crashes in its entire developmental flight regime which span for over a decade.
Some of the Key Export blockers which I have identified are discussed below
SOURCE:  JOYDEEP GHOSH / FOR MY TAKE / IDRW.ORG

While BJP in its antipathy towards INC but reality is some of the biggest ills for India's defense have been BJPs doing, list is endless but main reasons are listed below.
in 1998-99 NDA rejected MDL plea for manufacturing HDW subs &selected for Scorpene subs, meaning MDL had to unlearn and relearn sub making a costly affair and waste of tax payer money.
Going for Su30 floated by London based arms dealer Sudhir Choudhary instead of lapping up France proposal for 150 Mirage 2000, if that proposal was accepted IAF wouldn't be starring at such low numbers today (not confirmed but its said during 13 day stint in 1996 NDA govt approved 2 proposal 1st to go for nuke test and 2nd to go for Su30 that was taken forward in 1997) Continue reading
SOURCE: AMIT PANDEY/ FOR MY TAKE / IDRW.ORG
The sale of Russian S-400 missile system to India has rattled several feathers and punctured Pakistani Military self-believe that they have thwarted and in fact actually derailed India's Cold Start Doctrine successfully which will allow them to carry on their old strategy of bleeding India will thousand cuts instead of actually fighting a conventional war which they know they can never win.
Pakistani strategic experts are fast to claim that their Ababeel Missile System which possesses untested 'Mirv' capability will not only defeat the S-400 system but also overwhelm India's anti-ballistic missile systems thus acting as a system which will derail any pre-emption tendencies among Indian military planners. Continue reading →
SOURCE: SHAILJA KANT UPADHYAY / FOR MY TAKE / IDRW.ORG
We all are seeing the shifting goal posts in the media from one accusation to another regarding the Rafale deal, when one tries to answer one, people shifts the goal post to another with other accusation, the latest addition to it is the number as to why government is buying only 36 instead of 126 when they have got the aircraft 9% cheaper and package 20% cheaper. However the thing that the simple people of India do not know is that the 36 Rafales ordered in fly away condition is double of the then the earlier 18 to be ordered in MMRCA tender.
Now the genuine question that comes in the mind is that what is the difference is between the Indian assembled 108 aircraft and 18 or 36 fly away aircraft. The answer is nothing, once inducted in the air force but from defence procurement, tendering and commercial perspective the difference is more than the difference between sky and earth. Continue reading →
SOURCE: PRAVIN DHAUSKAR / FOR MY TAKE / IDRW.ORG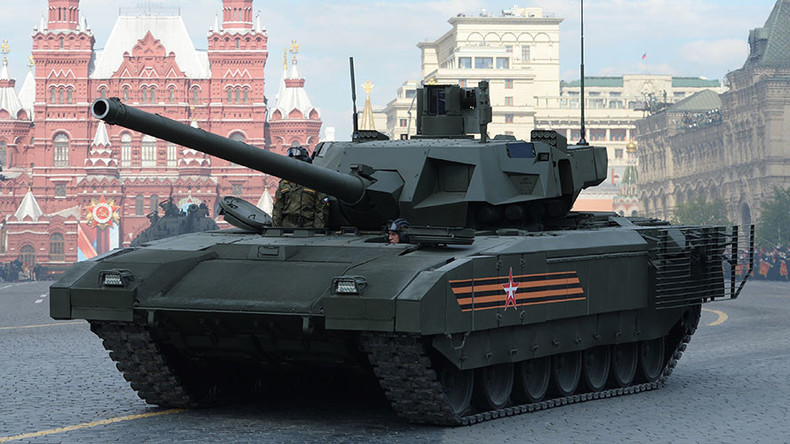 Indian Army Chief General Bipin Rawat during his six-day visit to Russia recently discussed with the top brass of the Russian Armed Forces and key military formations and establishments of Indian Army procuring 1,770 Next Generation future ready combat vehicles (FRCV) to replace the aging force of T-72 main battle tanks (MBTs).
Indian Army which is the largest operator of T-90 Main Battle Tanks from Russia is also very keen on procuring T-14 Armata which according to media reports will be built just like T-90 in India under Transfer of Technology agreements but this time with a Private Defence company in India. Continue reading →
SOURCE: YASH V. TODI / FOR MY TAKE / IDRW.ORG
After almost a decade of flip-flops and speculations over India's human spaceflight programme, it was on 15th August, 2018 when prime minister Narendra Modi publicly announced an Indian human spaceflight programme in his independence day speech. This announcement initially did not capture the headlines as national media houses put more focus on public welfare programmes and achievements of the present government in its tenure.
Although, gradually as the enthusiasm started building, speculations started taking front pages. "Can India do it?", "Does India have the capacity?", "How much funding would be required?" etc. were the questions running through everyone's minds. Continue reading →
SOURCE: ANITA DESAI / FOR MY TAKE / IDRW.ORG
After a gap of 7 years, DRDO developed solid-fuel road-mobile tactical ballistic missile Prahaar ("Strike") once again made a comeback to the argument the offensive conventional firepower of the Indian Army against strategic and tactical targets. Prahaar which has a range of 150km was developed to provide superior offensive firepower to strike forces against both tactical and strategic targets after its first launch in 2011 it soon went to cold storage due to lack of interest by Indian Army then.
Prahaar only made a come back after Sino-India Doklam standoff when Indian Army felt the need for a battlefield support tactical weapon system due to the ever-increasing deployment of superior tactical weapon system by the Chinese army in the region which is close to the Indian border. Continue reading →
SOURCE: Rajesh Kumar/ FOR MY TAKE / IDRW.ORG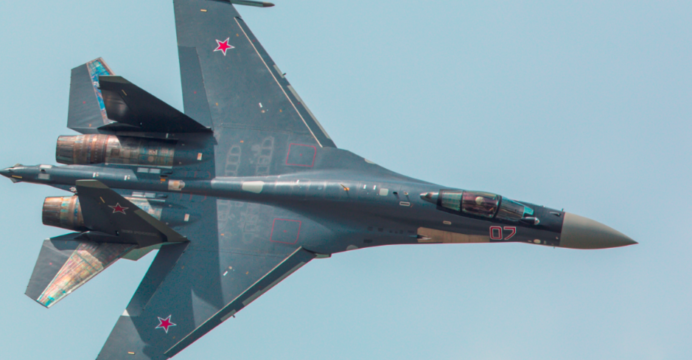 The Sukhoi Su-35 Flanker-E recently entered in the race to supply 114 units of fighter jets to Indian Air force amid allegation of a Scam on previous fighter jet purchase from France. Dassault Rafale which was one of the two fighters which made to last round on its technical capabilities alone with Euro fighter Typhoon is still the best of the aircraft in the race to win an enlarged order from India if Current Government comes backs in power in 2019 in full majority.
But If India does select a fighter out of this two clear winners of the last MMRCA Tender then current dispensation should be aware that opposition will again raise this issue of India buying an inferior fighter jet for the air-force and allegations of scams will also likely come back to haunt the new government. Continue reading →
SOURCE:  HIMANSU SWAIN / FOR MY TAKE / IDRW.ORG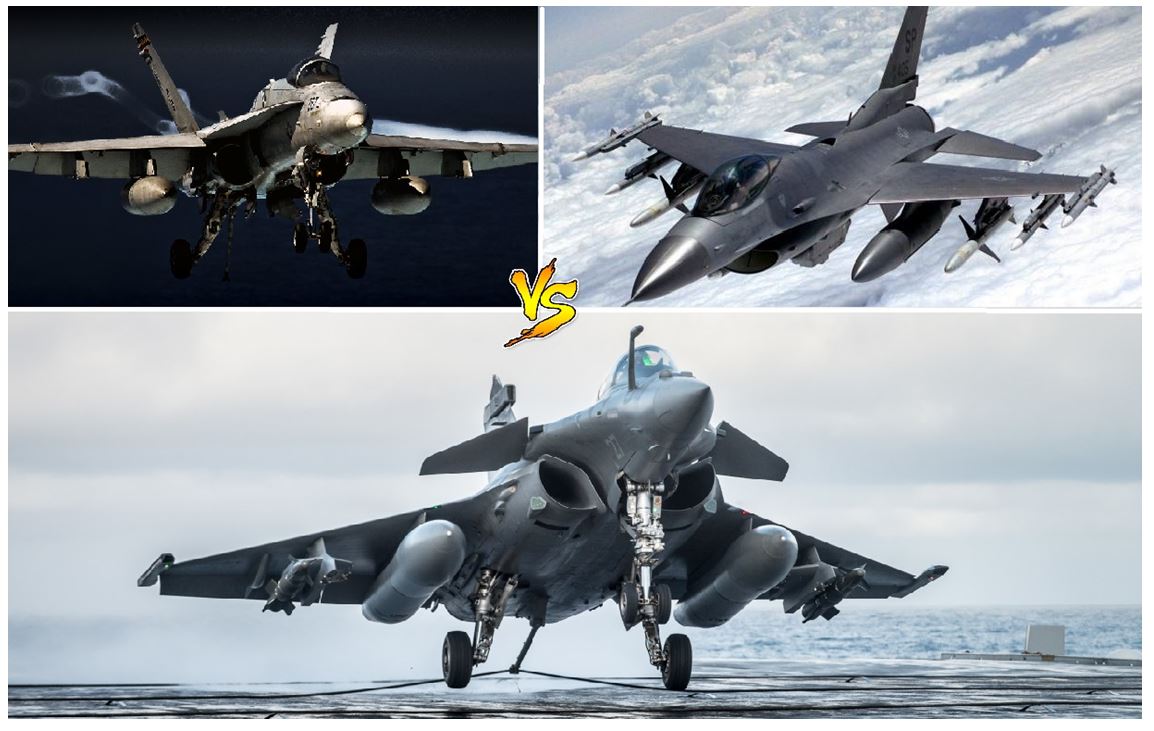 There is no doubt that Indian military has been a victim of stiffy bureaucracy & deceptive political propaganda which compromised our military preparedness to some extent. Starting from BOFORS scam to a Fake political Conspiracy on $7.8 Billion Rafale Deal, we have seen the dark side of these activities. However, the lengthy weapon acquisition process is responsible for delays in inducting sophisticated weapons in our military arsenal. Meanwhile, The revised DPP is unable to bring transparency in fast-tracking the signing of major defense deals.
We recognize IAF 's RFI of inducting 110 MMRCA to make up with it's depleting & aging fleet on one hand while Indian Navy's struggle for spares of Mig-29k erupted the RFI for 57 MRCBF to equip INS VIKRANT on the other hand. With an estimate of $30 Billion & demand of 167 fighters in one of the world's largest lucrative defense market, it has attracted major Aerospace hubs to grab the deal at any cost. Definitely, every competitor won't let it lose. Continue reading →