My Take
SOURCE: VISHAL KARPE / FOR MY TAKE / IDRW.ORG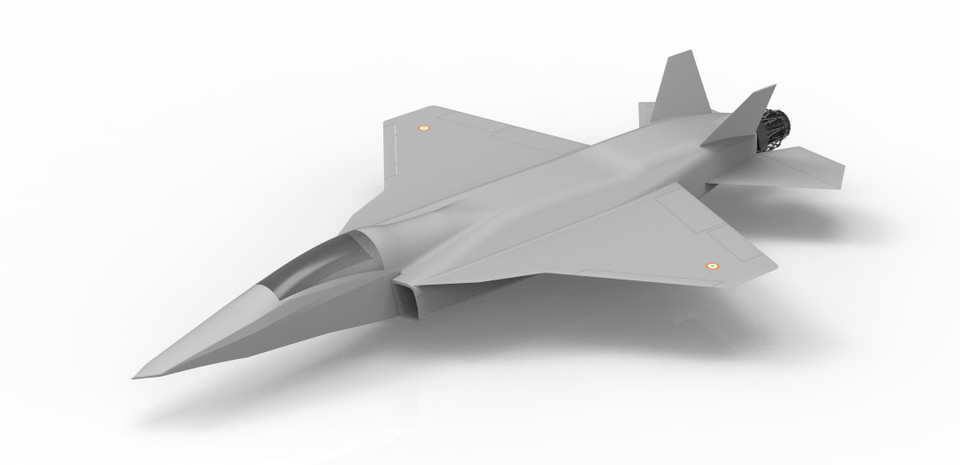 Defence Research and Development Organisation (DRDO) chief Satheesh Reddy while speaking to media, asserted on Friday that India will become self-reliant in defence production in the next 5 years and wandered off and mentioned Mark 2 RV stealth aircraft program which he called being revolved from the previous LCA program which raised more eyebrows and questions which media in question failed to follow up with.
What is Mark 2 RV Stealth Aircraft program Dr. Reddy was talking about? Is it a new internal name for India's 5th generation AMCA stealth program? if so why it has been called Mark 2 ! and what does 'RV' stands for ?. This revelation has sparked an internet debate among defense enthusiasts in India but due to lack of official confirmation or denials it also has created many rumors which have been floating around. Continue reading →
SOURCE:  MAHESHA M / FOR MY TAKE / IDRW.ORG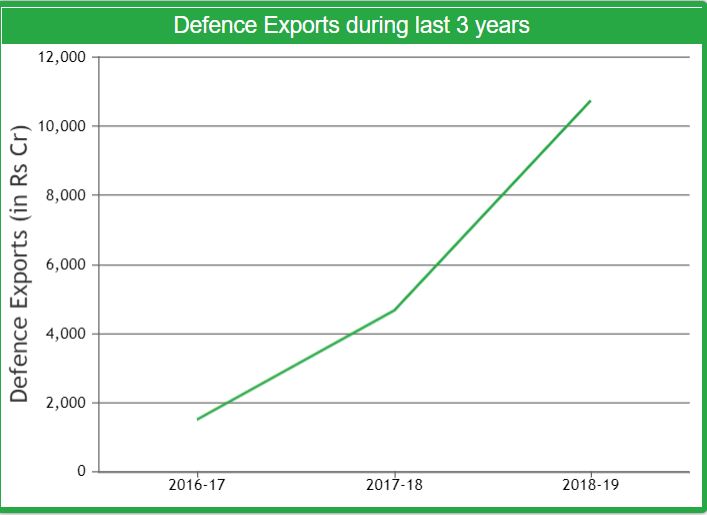 Department of Defence Production in India has launched a new website " ddpdashboard.gov.in" which has a live dashboard putting out important information regarding the production of defense equipment in the country and as per information provided in the above chart India's defense exports have more than doubled to nearly Rs 11,000 crore on the back of recent policy liberalization and access to the US market, given a large number of offsets being executed by domestic companies.
In 2018-19, India achieved defense export orders worth 10,745.77 Cr but a major chunk of those are coming from Export Authorizations given to Private Companies which make up 9,812.91 Cr leaving less than 10% achieved by Export by Defence Public Sector Undertakings/Ordnance Factory Board which stands at 932.86 Cr. Continue reading →
SOURCE:  MAHESHA M / FOR MY TAKE / IDRW.ORG
European missile developer MBDA has announced that it will develop the next generation of the MICA air-to-air missile for the French Air Force and French Navy and the missile system will also be passed on to its export customer of the Dassault Rafale and Dassault Mirage-2000 fighter jets operators in near future when it will be ready in 2026.
MICA NG will be replacing legacy MICA missiles which were developed from the '80s and '90s and are main Air-to-Air missile system on both Dassault Rafale and Dassault Mirage-2000 fighter jets operated by the Indian Air Force. MICA NG will be developed in both IR and RF versions and will retain the legacy dual-role capability but will also feature a new infrared seeker with an active electronically scanned array. Continue reading →
SOURCE: VISHAL KARPE / FOR MY TAKE / IDRW.ORG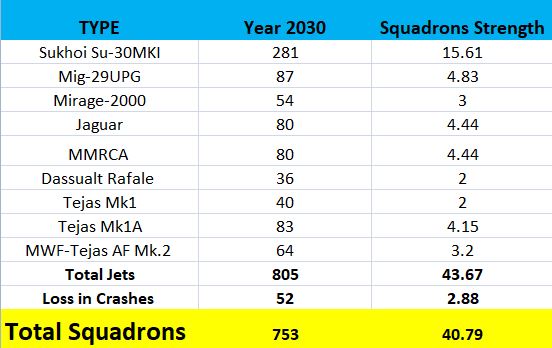 Indian Air Force presently is going through its most difficult of the times where it will be retiring more aircraft than what it will be inducting causing imbalance in Squadron strength. Air Force currently operates 35 squadrons even though the sanctioned strength is 42, this will further drop to below 30 Squadrons in the next two years while delays in MMRCA 2.0 means IAF will be inducting only 30 Sukhoi-30MKI and 36 Dassault Rafale in next three years while it retires all its MiG 21 and MiG 27 Squadrons in this period.
Let me first explain the above Chart to understand how still IAF can manage to get back to its sanctioned strength of 42 squadrons by 2030 for the first time in nearly 40 years after reaching its peak in the early '80s. Original order of Sukhoi-30MKI which was 272-9 (Crashed) + 18 follow up orders will take the Type strength to 281 aircraft which will translate into 15.61 Squadrons. Continue reading →