India
SOURCE:  Mumbai Mirror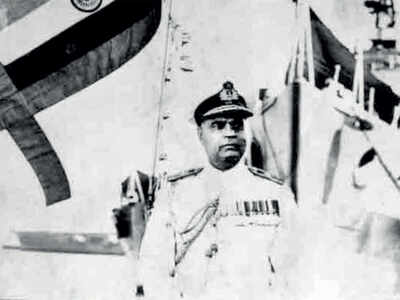 Today, war dramas are vying for attention with biopics and sequels but so far, the efforts have largely been focused on the Army and the Air Force. Now, a mainstream Bollywood fi lm is being planned around Operation Trident, one of the most audacious naval attacks the world has ever witnessed. Conducted on the night of December 4 and 5, during the Indo-Pakistan war of 1971, it targeted the Karachi Harbour. As a tribute to its success, December 4 is celebrated every year as Navy Day. The fi lm is provisionally titled Navy Day and expected to go on the fl oors by mid-2020.
Bhushan Kumar, who is producing the lavishly-mounted film with Tanuj Garg, Atul Kasbekar and Swati Iyer Chawla, points out that this was one of the most successful operations in modern naval history after World War II. "Our Navy suffered no losses and caused heavy casualties on the enemy side. It's an extraordinary tale of strategy, thrill and bravery," he avers. Continue reading →
SOURCE: IANS
Even as commercial drones are waiting in the wings to take off, foreign majors are eyeing big opportunities in the sector in India. Skylock of Israel has started scouting for deals in the fledgling sector and is exploring the sale of its systems for securing civilian airports, sources told IANS.
"The Israeli anti-drone system specialist Skylock is looking at opportunities in India. The firm is keen to sell its systems for securing Indian airports from unauthorised drones," said an industry source. Given its usefulness in fields like photography, agriculture, logistics and infrastructure, the government has proposed to allow remotely piloted aircraft (RPA), or drones, for commercial purposes. It has already come out with a drone policy but the regulations to allow private firms to use drones for commercial purposes are yet to be operationalised. Continue reading →
SOURCE: PTI
While India on Sunday voted in the last phase of six-week long parliamentary elections, the official results of which would be announced on May 23, Pakistan has already started preparation to look for options seeking re-engagement with India.Irrespective of the outcome whether Narendra Modi is able to win the next five-year term or Congress-led coalition spring a surprise, the government of Prime Minister Imran Khan is actively considering appointing a National Security Adviser (NSA), the Express Tribune reported.
The likely appointment of NSA is meant for reviving the backchannel diplomacy with India to sort out some of the pressing issues between the two nuclear-armed neighbours, according to official sources privy to the development, the newspaper reported. Continue reading →
SOURCE: BUSINESS TODAY
SOURCE: NAGALAND POST
Several organizations like the NSCN (I-M), NNC (PB), NMA and FNR have expressed serious concern over recent the military offensive carried out by Myanmar army in Konyak region of Myanmar affecting the lives of Nagas living that region.  Stating that whatever is happening in "Nagalim areas in Myanmar" is a matter of serious, NSCN (I-M) strongly condemned the military action of Tatmadaw (Myanmar army) that it alleged was being coordinated by Indian security forces from the international border. It called for a better way to handle the issue.
NSCN (I-M) said that the chaotic situation created by the "blatant offensive" of Tatmadaw has destabilized the livelihood of Naga villagers as they are being made to bear its brunt. Mentioning that what has happened to Hoyat and Laonyu villages is just another act of treachery that will not help strengthen the peace process started by Myanmar government under the 2012 ceasefire agreement, NSCN (I-M) called on all stakeholders to abide by the ceasefire agreement in the interest of creating conducive atmosphere for lasting peace. Continue reading →
SOURCE: MY NATION
Indian Army's fight against terrorism is going to strike a century soon with close to 85 terrorists being killed so far this year in Kashmir valley. Security forces are working extensively to make Kashmir terror free especially after fidayeen attack carried out by Jaish-e-Mohammed (JeM) on CRPF convoy in which 40 jawans were killed on February 14 in Pulwama.
Security forces have been carrying out terrorists' flush-out operation from Kashmir valley as they have killed close to 85 terrorists in 2019, which includes 35 members of JeM. If the trend continues, then by early June forces will score a century. The number of terrorists killed in 2018 was around 260, which is higher than in 2017 and the highest in a single year in the last eight years. Forces claim that this year they will set a new record. Continue reading →
SOURCE: PTI
The Indian Navy conducted military exercised in the South China Sea with its Singapore counterpart today. Navy's two ships-Kolkata and Shakti took part in the bilateral naval exercise with Singapore, along with long range maritime patrol aircraft Poseidon-8I.
The naval exercise will last till May 22.
Singapore's navy will be represented by RSN ships Steadfast and Valiant, maritime patrol aircraft Fokker-50 (F-50) and F-16 fighter aircraft. On successful completion of IMDEX 19, a biennial maritime defence show, INS Kolkata and INS Shakti will continue their stay at Singapore to participate in the annual SIMBEX-2019 scheduled from May 16 to 22, the Navy said in a statement. Continue reading →
SOURCE: THE ASIAN AGE.
The Myanmar Army has launched a "special operation" on Friday to chase and drive out the Indian insurgents taking shelter in Naga villages as well as forest of Myanmar.
Disclosing that Myanmar government has assured its counterpart in India that they will not allow even a single camp of Indian insurgent groups in its territory, authoritative security sources in the ministry of home affairs told this newspaper that the special operation which has been launched on May 17, would focus on driving out Indian insurgents from its territory. If necessary the Myanmar Army is going to continue this operation for next four-five months by camping in the area, security sources said. Continue reading →
SOURCE: HT
Soon after the Lok Sabha elections were peacefully conducted in the Kashmir valley, the frequency of gunfights has increased and so has the number of militant deaths.
After the voting ended in the Kashmir valley on May 6 when Anantnag and Ladakh constituencies went to polls, the security forces have launched eight counter-insurgency operations from May 10. Six of the operations were successful in which 12 militants were killed. Two army jawans and two civilians (police said one was an associate of militants) were also killed during these gunfights. The surge in operations has coincided with the holy month of Ramazan which began on May 7. Continue reading →
SOURCE: ENS
B Suresh, Air Officer Commanding-in-Chief, Southern Air Command (SAC), said the vision of Indian Air Force veterans will serve as a beacon and the institution will forever remain indebted to them for their selfless service to the nation.
Suresh, who was the chief guest at the annual meet of Air Force Association (AFA) Trivandrum chapter at Tagore theatre here on Sunday, paid rich tributes to the veterans for laying a strong foundation for the IAF. He also informed the veterans and their families that Southern Air Command had initiated several welfare measures in coordination with the Government for their betterment and assured that he would leave no stone unturned in pursuing all outstanding issues concerning them. Continue reading →
SOURCE: TNN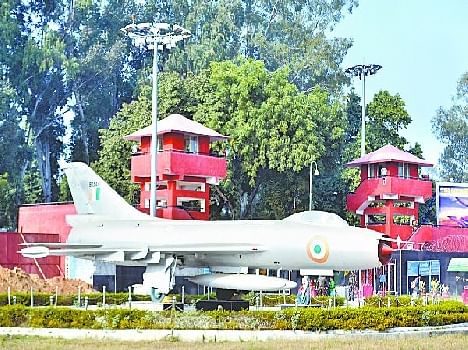 A combat aircraft that was put on display outside Trishul airbase here in Bareilly has been removed on Saturday due to unknown reasons. When contacted, the Indian Air Force (IAF) officials remained tight-lipped on the reason behind the shifting of Sukhoi Su 7, which was kept on display.
Confirming the development, public relation officer of IAF at Trishul airbase, Flight Lieutenant Amrita Kaur, told TOI, "We will shortly inform the central command regarding the latest development and any information would be given to media by the Public Relations Officer (PRO) at central command only."
SOURCE: STATE TIMES
Army organised an Ex-Servicemen Rally at Kalakote to acquaint the Ex-Servicemen with the latest State and Central Government Policies / Welfare Schemes. The event helped in understanding the requirements of the Ex-Servicemen in a holistic manner.GL Sharma, Addl SP, Nowshera, Brother of Ex MLA, Kamal Suri, Tahir Khan, SHO, Kalakote, Basti Ram, Naib Tehsildar, Kalakote, Arun Sharma, Ex Sarpanch, Kalakote and Kuldeep Raj Sharma, Principal Govt Degree College, Kalakote were present on the occasion.
310 veterans and five Veer Naries from the region attended the rally. Various Government officials were also present on the occasion and held detailed interaction with the Ex-servicemen and heard their grievances. Continue reading →
SOURCE: PTI
A Peoples Democratic Party activist was seriously injured after terrorists allegedly shot him at Jammu and Kashmir's Kulgam district on Sunday, police said. Suspected terrorists shot at PDP worker Mohammad Jamal, 65, near his home at Zungalpora village of south Kashmir's Kulgam district, a police official said.
Mohammad Jamal was rushed to a hospital in a critical condition, he added. Continue reading →
SOURCE: SCMP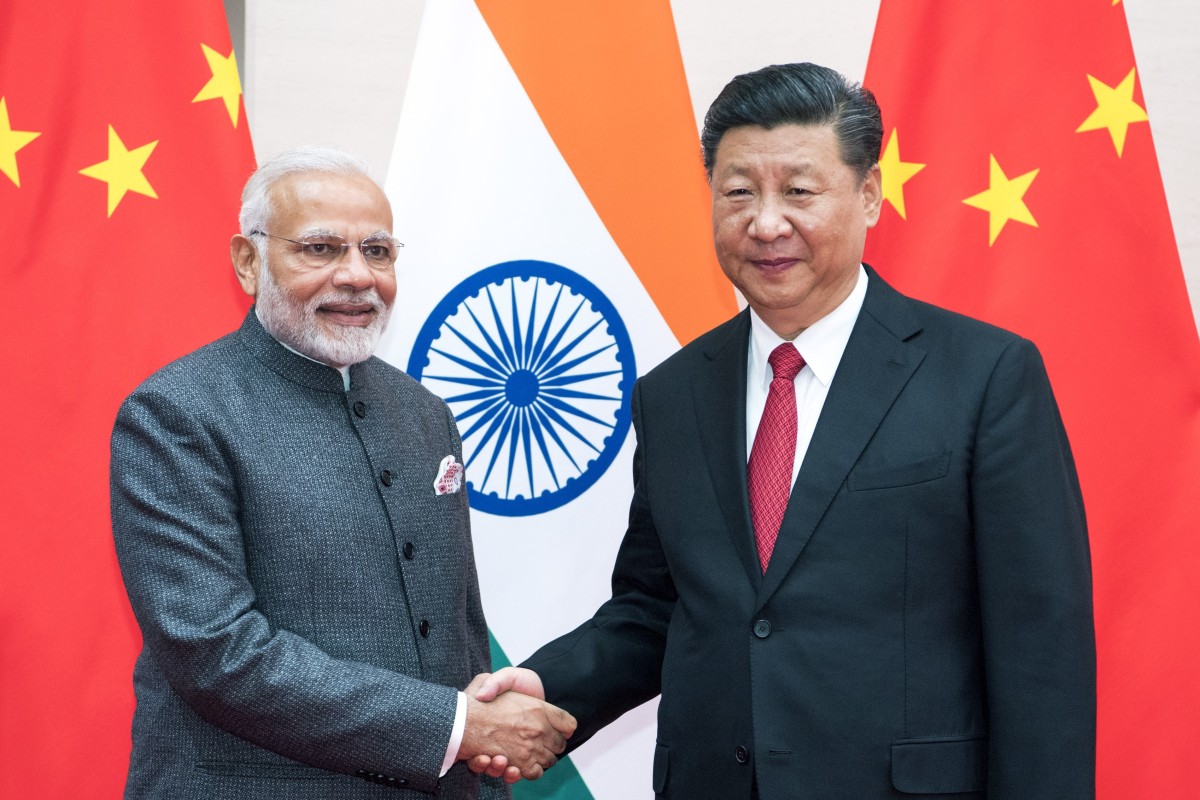 China's multibillion-dollar infrastructure development plan, the Belt and Road Initiative, straddles three continents, with over 80 countries expressing an interest in the projects. It is estimated that China has already pumped US$200 billion into the initiative. In spite of US misgivings, many of its own allies, including the UK and Italy, have shown a willingness to be part of the initiative. There are indications that more members of the European Union will join.
Many Asian nations are part of the initiative. India, however, in spite of repeated overtures from China, has steadfastly refused. India was upset when the China-Pakistan Economic Corridor, a major belt and road project, passed through Pakistan-occupied Kashmir, which India claims to be its territory. Continue reading →
SOURCE: JPOST
Lockheed Martin and Rafael Advanced Defense Systems have signed a memorandum of understanding to develop, market, manufacture and support the Israeli company's Smart, Precise Impact and Cost-Effective (SPICE) stand-off weapon guidance kits. The agreement covers the SPICE 1000 (1,000 pound/453 kg. weight class) and SPICE 2000 (2,000 pound/907 kg. weight class) kit variants which convert unguided bombs into precision guided bombs, which pilots can launch from outside a threatened area.
The SPICE 1000 kit has a stand-off range of 100 km. while the SPICE 2000 kit has a stand-off range of 59 km.SPICE is a stand-off autonomous, air-to-surface weapon systems, capable of destroying targets with pinpoint accuracy and at high attack volumes in a GPS-denied environment. Continue reading →