India
SOURCE:  JOYDEEP GHOSH / FOR MY TAKE / IDRW.ORG

While BJP in its antipathy towards INC but reality is some of the biggest ills for India's defense have been BJPs doing, list is endless but main reasons are listed below.
in 1998-99 NDA rejected MDL plea for manufacturing HDW subs &selected for Scorpene subs, meaning MDL had to unlearn and relearn sub making a costly affair and waste of tax payer money.
Going for Su30 floated by London based arms dealer Sudhir Choudhary instead of lapping up France proposal for 150 Mirage 2000, if that proposal was accepted IAF wouldn't be starring at such low numbers today (not confirmed but its said during 13 day stint in 1996 NDA govt approved 2 proposal 1st to go for nuke test and 2nd to go for Su30 that was taken forward in 1997) Continue reading
SOURCE: RAUNAK KUNDE / NEWS BEAT / IDRW.ORG
In a rare reaction to media reports, Defence Ministry has issued clarifications and has said that reports of India being forced to procure American F-16s to get a CAATSA sanction waiver from the United States of America are completely incorrect.
Recent media reports had said that Washington has been pressuring India to procure 114 units of F-16 which New Delhi has been reluctant to procure due to over 30 years service of the same aircraft with arch-rival Pakistan and the same aircraft failed to clear technical trials of previous MMRCA tender raising doubts about aircraft capabilities. Continue reading →
SOURCE: AMIT PANDEY/ FOR MY TAKE / IDRW.ORG
The sale of Russian S-400 missile system to India has rattled several feathers and punctured Pakistani Military self-believe that they have thwarted and in fact actually derailed India's Cold Start Doctrine successfully which will allow them to carry on their old strategy of bleeding India will thousand cuts instead of actually fighting a conventional war which they know they can never win.
Pakistani strategic experts are fast to claim that their Ababeel Missile System which possesses untested 'Mirv' capability will not only defeat the S-400 system but also overwhelm India's anti-ballistic missile systems thus acting as a system which will derail any pre-emption tendencies among Indian military planners. Continue reading →
SOURCE: SHAILJA KANT UPADHYAY / FOR MY TAKE / IDRW.ORG
We all are seeing the shifting goal posts in the media from one accusation to another regarding the Rafale deal, when one tries to answer one, people shifts the goal post to another with other accusation, the latest addition to it is the number as to why government is buying only 36 instead of 126 when they have got the aircraft 9% cheaper and package 20% cheaper. However the thing that the simple people of India do not know is that the 36 Rafales ordered in fly away condition is double of the then the earlier 18 to be ordered in MMRCA tender.
Now the genuine question that comes in the mind is that what is the difference is between the Indian assembled 108 aircraft and 18 or 36 fly away aircraft. The answer is nothing, once inducted in the air force but from defence procurement, tendering and commercial perspective the difference is more than the difference between sky and earth. Continue reading →
SOURCE: PRAVIN DHAUSKAR / FOR MY TAKE / IDRW.ORG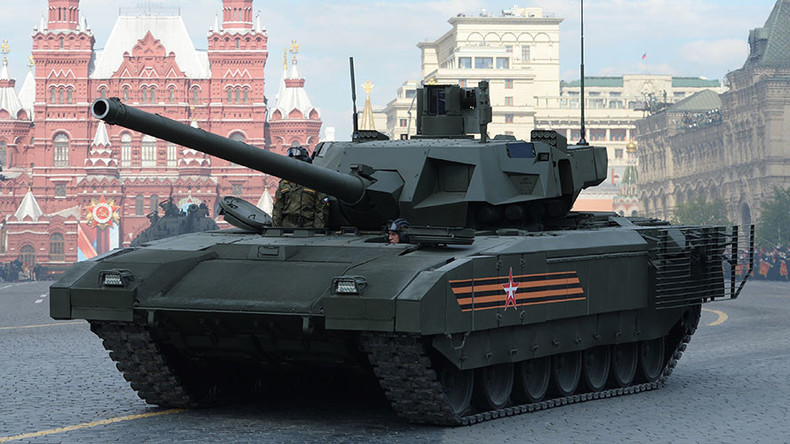 Indian Army Chief General Bipin Rawat during his six-day visit to Russia recently discussed with the top brass of the Russian Armed Forces and key military formations and establishments of Indian Army procuring 1,770 Next Generation future ready combat vehicles (FRCV) to replace the aging force of T-72 main battle tanks (MBTs).
Indian Army which is the largest operator of T-90 Main Battle Tanks from Russia is also very keen on procuring T-14 Armata which according to media reports will be built just like T-90 in India under Transfer of Technology agreements but this time with a Private Defence company in India. Continue reading →
SOURCE: YASH V. TODI / FOR MY TAKE / IDRW.ORG
After almost a decade of flip-flops and speculations over India's human spaceflight programme, it was on 15th August, 2018 when prime minister Narendra Modi publicly announced an Indian human spaceflight programme in his independence day speech. This announcement initially did not capture the headlines as national media houses put more focus on public welfare programmes and achievements of the present government in its tenure.
Although, gradually as the enthusiasm started building, speculations started taking front pages. "Can India do it?", "Does India have the capacity?", "How much funding would be required?" etc. were the questions running through everyone's minds. Continue reading →
SOURCE: RAUNAK KUNDE / NEWS BEAT / IDRW.ORG
Indian state-owned aerospace and defence company Hindustan Aeronautics Limited (HAL) has handed over the 200th HAL made Su-30 MKI fighter jet to the Indian air force recently. Su-30 MK-I with serial number SB250 takes Indian Air Force's Su-30 fleet to 242 fighter jets which are in active service.
HAL still has 22 more to deliver which will be completed by March 2020 as per industry sources close to idrw.org. since its induction in air force from 2001, India has lost 8 Su-30 MK-I in various accidents over the years including one this year which crashed while carrying out pre-delivery trials before it was about to be handed over to Indian Air Force. Continue reading →
SOURCE: IDRW NEWS NETWORK
40N6 Very long range ( 400km) missile which is part of S-400 Triumf air-defense system has been accepted for Russian service after Russian Ministry of Defence had started purchasing missiles in September after signing all the necessary documents. The S-400 uses four missiles to fill its performance envelope: the very-long-range 40N6 (400 km), the long-range 48N6 (250 km), the medium-range 9M96E2 (120 km) and the short-range 9M96E (40 km).
40N6 with a range of around 400km was recently procured by India along with 48N6 (250 km) while China procured S-400 system with 48N6 (250 km) and 9M96E2 (120 km) missiles thus making procurement of Indian S-400 system vastly superior in the region. Continue reading →
SOURCE: ANITA DESAI / FOR MY TAKE / IDRW.ORG
After a gap of 7 years, DRDO developed solid-fuel road-mobile tactical ballistic missile Prahaar ("Strike") once again made a comeback to the argument the offensive conventional firepower of the Indian Army against strategic and tactical targets. Prahaar which has a range of 150km was developed to provide superior offensive firepower to strike forces against both tactical and strategic targets after its first launch in 2011 it soon went to cold storage due to lack of interest by Indian Army then.
Prahaar only made a come back after Sino-India Doklam standoff when Indian Army felt the need for a battlefield support tactical weapon system due to the ever-increasing deployment of superior tactical weapon system by the Chinese army in the region which is close to the Indian border. Continue reading →
SOURCE: IDRW NEWS NETWORK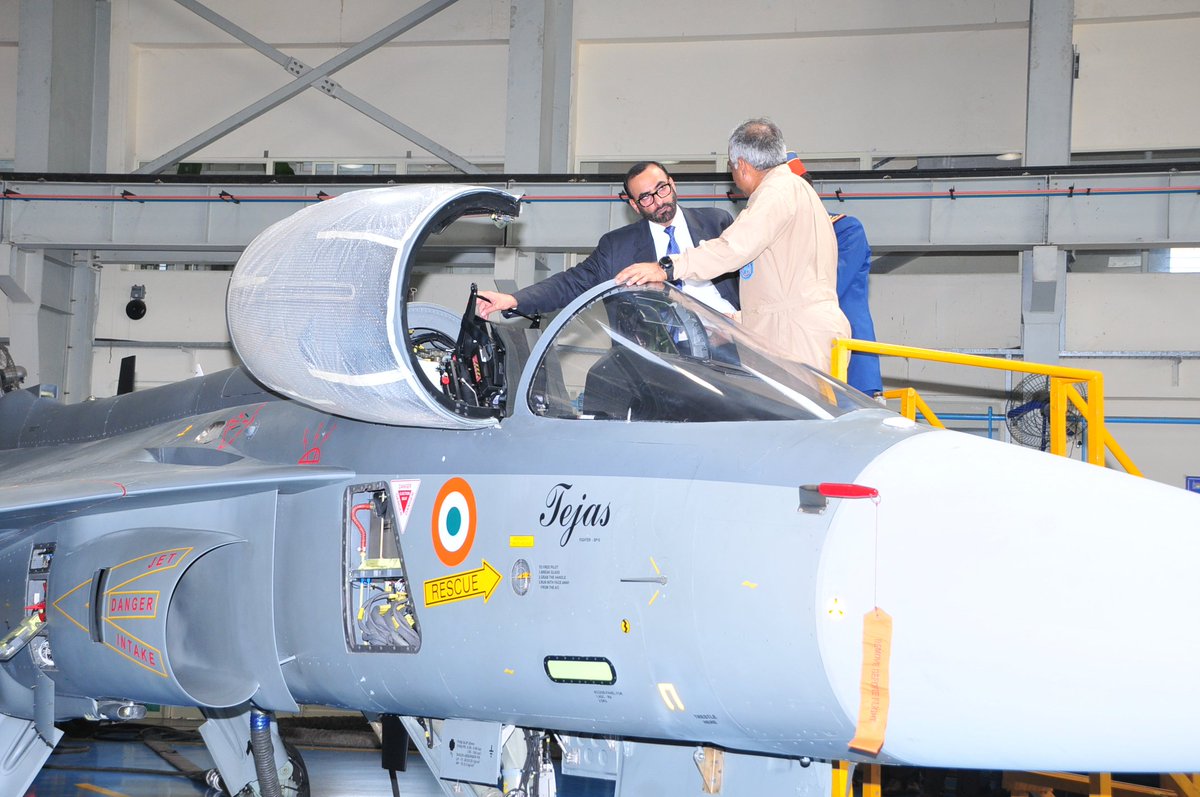 United Arab Emirates Minister of State for Defence Affairs Mohammed Ahmed Al Bowardi Al Falacy on Wednesday visited the state-owned Hindustan Aeronautics Ltd (HAL) facility  in Bangalore .  He was received by R Madhavan, CMD-HAL and other senior HAL officials.
The visiting dignitary was briefed on the ongoing projects in HAL and taken around the Helicopter Complex, LCA Tejas Division and Hawk Final Assembly hangar. Continue reading →
SOURCE: Rajesh Kumar/ FOR MY TAKE / IDRW.ORG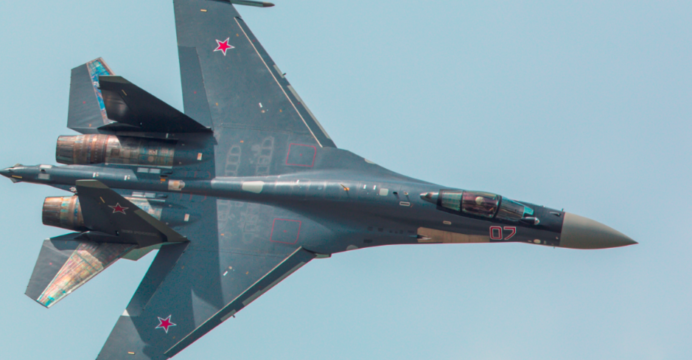 The Sukhoi Su-35 Flanker-E recently entered in the race to supply 114 units of fighter jets to Indian Air force amid allegation of a Scam on previous fighter jet purchase from France. Dassault Rafale which was one of the two fighters which made to last round on its technical capabilities alone with Euro fighter Typhoon is still the best of the aircraft in the race to win an enlarged order from India if Current Government comes backs in power in 2019 in full majority.
But If India does select a fighter out of this two clear winners of the last MMRCA Tender then current dispensation should be aware that opposition will again raise this issue of India buying an inferior fighter jet for the air-force and allegations of scams will also likely come back to haunt the new government. Continue reading →
SOURCE:  HIMANSU SWAIN / FOR MY TAKE / IDRW.ORG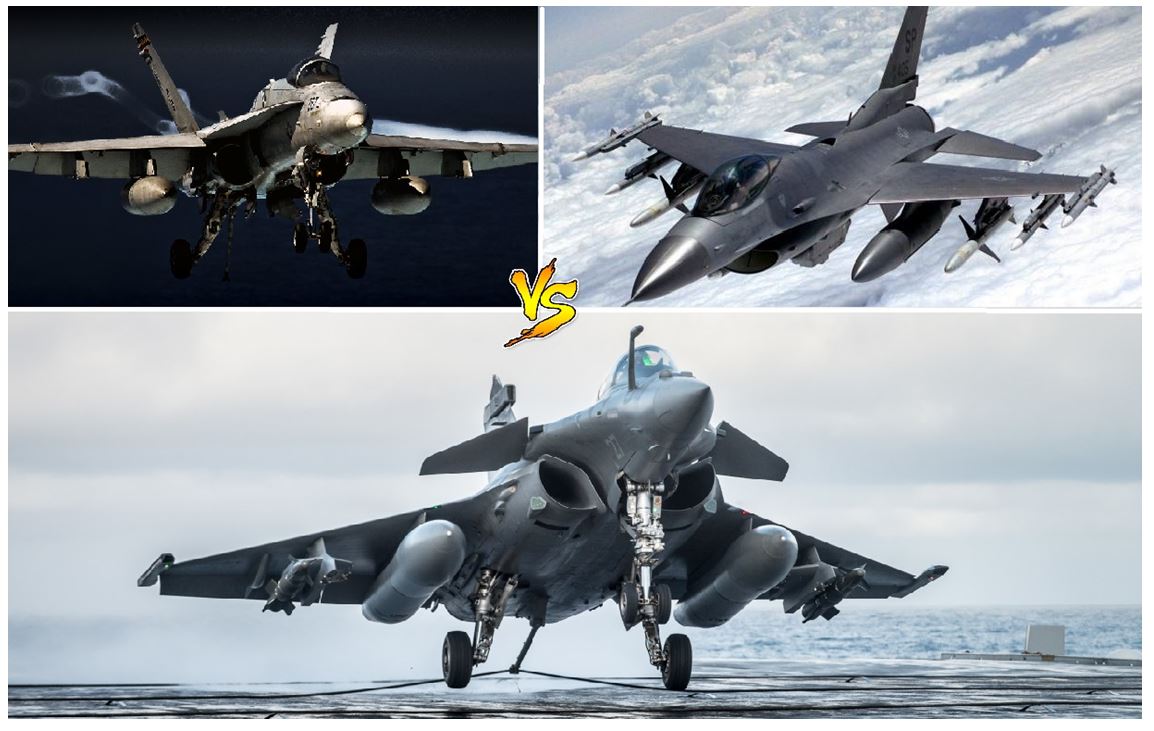 There is no doubt that Indian military has been a victim of stiffy bureaucracy & deceptive political propaganda which compromised our military preparedness to some extent. Starting from BOFORS scam to a Fake political Conspiracy on $7.8 Billion Rafale Deal, we have seen the dark side of these activities. However, the lengthy weapon acquisition process is responsible for delays in inducting sophisticated weapons in our military arsenal. Meanwhile, The revised DPP is unable to bring transparency in fast-tracking the signing of major defense deals.
We recognize IAF 's RFI of inducting 110 MMRCA to make up with it's depleting & aging fleet on one hand while Indian Navy's struggle for spares of Mig-29k erupted the RFI for 57 MRCBF to equip INS VIKRANT on the other hand. With an estimate of $30 Billion & demand of 167 fighters in one of the world's largest lucrative defense market, it has attracted major Aerospace hubs to grab the deal at any cost. Definitely, every competitor won't let it lose. Continue reading →