Exclusive
SOURCE: IDRW NEWS NETWORK
Ex Cope India-18 is the fourth edition in the series of Bilateral Joint exercise held between IAF and USAF, which is conducted in India. This is the first time, the exercise is being planned at two Air Force bases, Kalaikunda and Panagarh from 03-14 Dec 18. USAF is participating with 12 X F15 C/D and 03 X C-130. IAF is participating with the Su-30 MKI, Jaguar, Mirage 2000 , C-130J & AWACS aircraft.
The aim of exercise is to provide operational exposure and undertake mutual exchange of best practices towards enhancing operational capability.
SOURCE: RAUNAK KUNDE / NEWS BEAT / IDRW.ORG
The Light Combat Aircraft (LCA) – Tejas SP-12 (LA-5012 ) completed its maiden flight after taking off  from HAL Airport in Bangalore on 28-November-2018 piloted by Gp Capt K K Venugopal (Retd). SP-12 flew for 34 mins and landed back safely.
The LCA Tejas SP-12 is Twelfth  Series Production aircraft . Last aircraft SP-11 had completed its first flight on 10 October 2018 Successfully. Continue reading →
SOURCE: RAUNAK KUNDE / NEWS BEAT / IDRW.ORG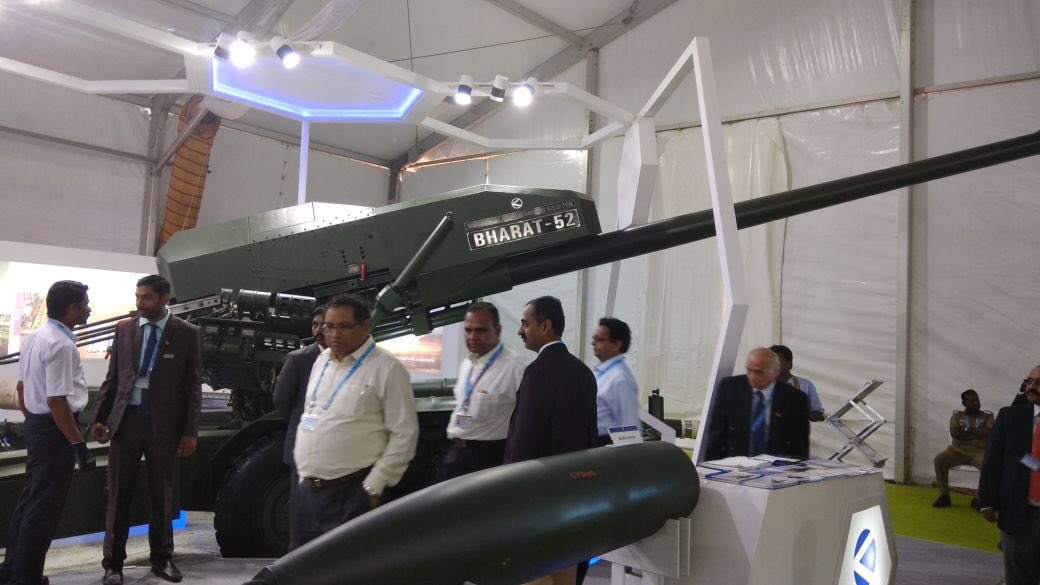 Kalyani Group developed Bharat 52 155 mm/52 caliber towed guns which have been regularly exhibited at defense exhibition across India of late and which has been attracting the attention of the several African countries might soon get export clearance. Kalyani Group might approach the Government of India to grant its Internally developed 155 mm/52 calibers towed gun export permission so that it can be available for evaluations for prospective customers.
Kalyani Group, which has partly developed DRDO designed ATAGS 155 mm/52 towed gun in India had acquired dysfunctional Canadian defense firm which had developed GC-45 howitzer upon which the variant called Bharat 52 was developed to be offered as the low cost, local alternative to the Indian Army which for over 30 years had failed to induct any new 155 mm/52 towed guns due to Bofors scam of Rajiv Gandhi government in the 80's. Continue reading →
SOURCE: IDRW NEWS NETWORK
Ministry of defense is likely to seal a deal with state-owned HAL in coming months for production of 83 Tejas MK-1A fighter aircraft with Five major enhancements along with various minor changes to the aircraft's avionics once the committee which is looking into the price quoted by the HAL clears the last hurdle said sources close to idrw.org.
The unit cost of each Tejas MK-1A fighter aircraft had raised few eyebrows after it was pegged over the unit cost of Sukhoi-30MKI which are manufactured by HAL locally in India. HAL had countered the argument by saying that specification of the Sukhoi's have been same since 2005-6 when it entered local production and Tejas MK-1A has much more modern and had more expensive components and sub-systems which have lead to price escalations over price quoted for the Tejas MK-1. Continue reading →
SOURCE: IDRW NEWS NETWORK WITH DRDO INPUTS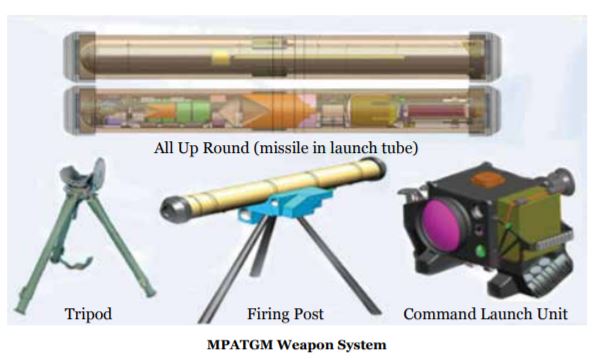 History
Project MPATGM was sanctioned to DRDO on 27 January 2015 with the scope work that included design and development of a third generation ATGM with a Launch Tube (LT) and Launcher and a Command Launch Unit (CLU), and demonstration of the system performance through ground testing and flight testing. DRDO entrusted the developmental work to Defence Research and Development Laboratory (DRDL)–one of its Hyderabad-based laboratories–as the nodal agency with the support of sister DRDO laboratories; RCI, HEMRL, TBRL, ARDE, and IRDE. Continue reading →
SOURCE: SHAILJA KANT UPADHYAY / FOR MY TAKE / IDRW.ORG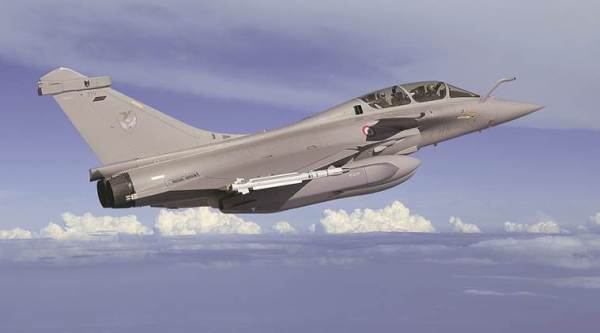 A lot has been has been said about the past and history of the defense procurement, especially the history of MMRCA, formulation of DPP, manipulating claims made by different persons regarding it but nothing has been discussed regarding the after effects of the recently created controversy on future procurement of IAF especially recent ones and who is going to benefit from it.
After studying it, we can also guess that the controversy is manufactured by opposition but it may be getting fumed and motivated by external sources for their benefits. We all know that the IAF is going to procure 110 fighters and Navy will also needs 57 carrier based fighters with the following contenders (Total 167 fighters). Continue reading →
SOURCE: IDRW NEWS NETWORK
In the history of 11 Base Repair Depot Ojhar, 26 Oct 18 was a red letter day when the first overhauled Su-30 MKI ac was handed over to the Operational Sq. of the Indian Air Force. Continue reading →
SOURCE: IDRW NEWS NETWORK

Defence Research and Development Organisation (DRDO) developed homegrown New generation anti-radiation missile (NGRAM) is likely to take its maiden flight trials by end of this year said industrial sources close to idrw.org.
NGARM is an anti-radiation missile which is capable of destroying enemy radars, tracking systems and communication facilities. Continue reading →
SOURCE: IDRW NEWS NETWORK
40N6 Very long range ( 400km) missile which is part of S-400 Triumf air-defense system has been accepted for Russian service after Russian Ministry of Defence had started purchasing missiles in September after signing all the necessary documents. The S-400 uses four missiles to fill its performance envelope: the very-long-range 40N6 (400 km), the long-range 48N6 (250 km), the medium-range 9M96E2 (120 km) and the short-range 9M96E (40 km).
40N6 with a range of around 400km was recently procured by India along with 48N6 (250 km) while China procured S-400 system with 48N6 (250 km) and 9M96E2 (120 km) missiles thus making procurement of Indian S-400 system vastly superior in the region. Continue reading →
SOURCE: IDRW NEWS NETWORK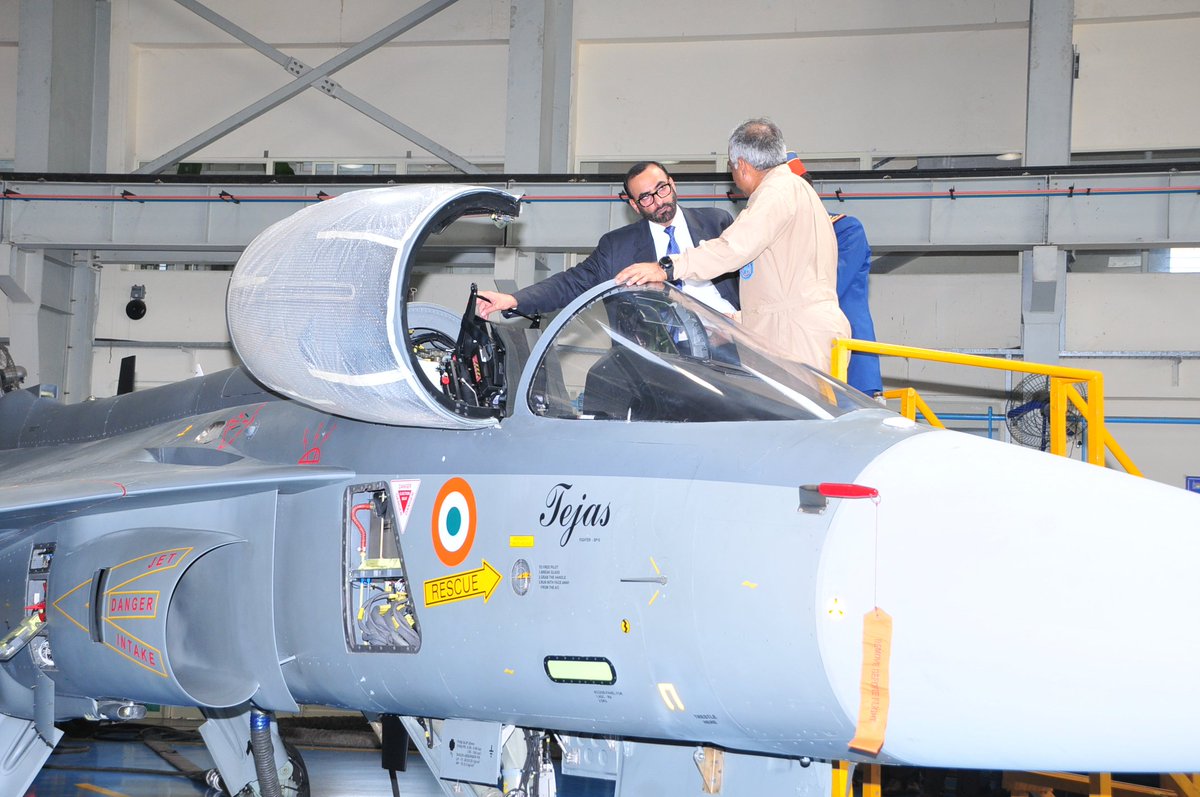 United Arab Emirates Minister of State for Defence Affairs Mohammed Ahmed Al Bowardi Al Falacy on Wednesday visited the state-owned Hindustan Aeronautics Ltd (HAL) facility  in Bangalore .  He was received by R Madhavan, CMD-HAL and other senior HAL officials.
The visiting dignitary was briefed on the ongoing projects in HAL and taken around the Helicopter Complex, LCA Tejas Division and Hawk Final Assembly hangar. Continue reading →