Exclusive
SOURCE: IDRW NEWS NETWORK
US Military is in process of initiating a futuristic new helicopter program which will go on to replace OH-58 Kiowa Warrior, UH-60 Black Hawks, and AH-64 Apaches medium-lift category armed and reconnaissance helicopters from its current fleet. Under a Program called Future Vertical Lift aircraft, US Military plans to develop a family of helicopters which will go on to serve their forces from 2030 onwards and Washington is keen to have New Delhi onboard its futuristic helicopter Program.
According to reliable industry sources close to idrw.org the first offer came from Obama administration about India being part of the futuristic helicopter Program and even now the current dispensation and Pentagon is still very much wants India to be part of this program considering India in future will have a massive requirement to replace its aging medium-lift category helicopters of its forces. Continue reading →
SOURCE : SPUTNIK WITH IDRW INPUTS
A Sukhoi Su-30MKI (NATO reporting name Flanker-C) of the Indian Air Force reportedly managed to detect the latest Chinese Chengdu J-20 jet fighter, which is supposed to be a top-of-the-line stealth aircraft operated by the People's Liberation Army Air Force (PLAAF), reports Indian Defence Research Wing. According to the outlet, when the new Chinese jets where conducting flight training over Tibet, Indian pilots on Russian-made Su-30MKIs managed to detect and track them from Indian airspace.
"The Sukhoi's radar can see them. The new Chinese jets are not so invisible after all. No special technology is required to detect the J-20, as it can be detected by ordinary radar stations," Indian Air Force commander Arup Shaha said. Continue reading →
SOURCE: IDRW NEWS NETWORK
India's indigenous developed Uttam AESA radar is likely to fly after it completes its integration on LCA Tejas LSP-2 soon but Uttam AESA radar might not be installed on next batch of Tejas Mk1A if industrial sources close to idrw.org have to be believed.
DRDO's LRDE lab which developed Uttam AESA radar has been pushing for use of the radar on 83 Tejas-Mk1A aircraft under development, while Hindustan Aeronautics Limited (HAL) is keen on picking up either Israel Aerospace Industries Ltd developed EL/M-2052 Active Electronically Scanning Array (AESA) or Thales developed RBE2 radar derivative on offer soon. Continue reading →
SOURCE: IDRW NEWS NETWORK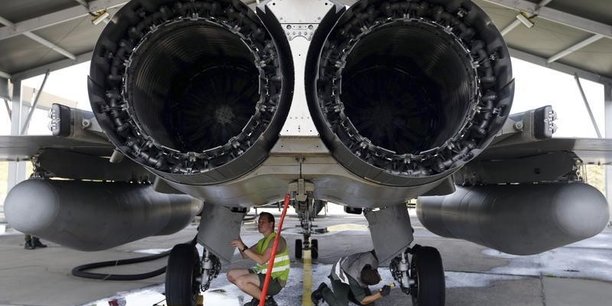 French weekly financial newspaper " La Tribune " in its latest report has said that France and India are on track to power the Indian light combat aircraft (LCA) with the M88 as part of the Kaveri program which currently is been resurrected with French help.
La Tribune report says that Major Announcement will be made when Emmanuel Macron is on a trip to India from March 10th onwards.
Fact Check & Crucial Points Continue reading →
SOURCE: IDRW NEWS NETWORK
DRDO has confirmed that a modified Pilotless Target Aircraft (PTA) Lakshya-II has successfully carried out several rounds of Weaponised trials of the drone, making remotely Pilotless Target Aircraft India's first Armed drone.
Lakshya achieved 20m circular error probable (CEP) precision strikes on designated targets as per information provided by DRDO and the program has completed more than 9 successfully flights. Continue reading →
SOURCE: IDRW NEWS NETWORK
Navy's representatives part of Land-based Prototype (LBP) for Air Independent Propulsion (AIP) System 
The Defence Research Development Organisation (DRDO) developed Air-independent propulsion (AIP) technology after missing several crucial deadlines has finally seemed to be back on track after land-based trials of the AIP Module in its Naval Materials Research Laboratory (NMRL) lab at Ambernath was reported progressing smoothly.
As per information coming in, NMRL was able to demonstrate AIP operation for the endurance of 14 days which was monitored by a team deputed from Indian Navy to monitor land-based trials of the AIP Module under simulated underwater condition. Continue reading →
SOURCE: IDRW NEWS NETWORK
Aeronautical Development Agency (ADA) has issued Request for Expression of Interest to seek vendors who could manufacture Two Next Generation Technology Demonstrator (NGTD) based on Advanced Medium Combat Aircraft (AMCA) who once selected will also be in charge of manufacturing prototypes.
ADA which is the design agency will be supplying detail drawings to the selected vendor who will be in charge of setting up required infrastructure and other test facilities which can even execute final assembly of the jet. Continue reading →
SOURCE: IDRW NEWS NETWORK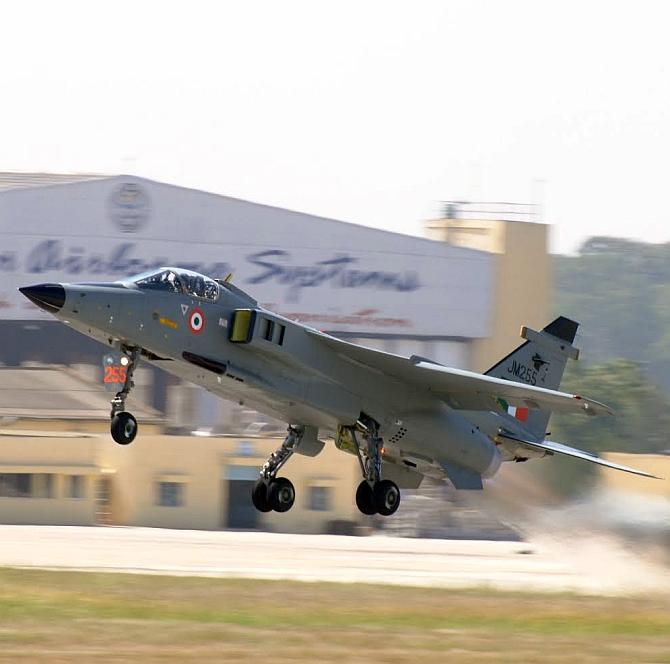 Indian Air Force plans to prolong Operational Service of Jaguar Strike Aircraft till 2034 seems to have been hit some serious roadblocks with drying out of spares to maintain Jaguars fleet which both IAF and HAL are unable to meet.
As per Industrial sources close to idrw.org, IAF being the lone operator of Jaguar aircrafts is struggling to maintain service availability of Jaguar fleet above 65 %. Continue reading →
SOURCE: IDRW NEWS NETWORK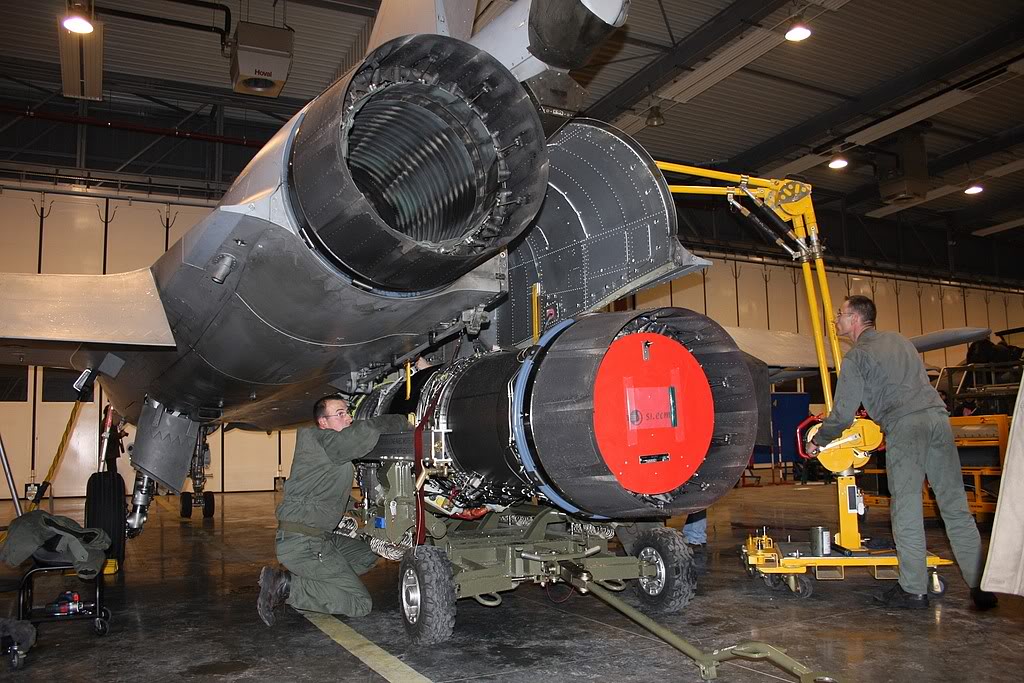 While India is yet to select an engine which will power India's efforts to develop a 5th generation fighter aircraft dubbed Advanced Medium Combat Aircraft (AMCA) but as per Industrial sources close to idrw.org, the long pending decision on the selection of the supplier might take place this year.
India till now has received proposals from General Electric, EuroJet Turbo GmbH and Rolls-Royce on supply of low bypass turbofan jet engine which could be used as the power plant of the AMCA and then there is also offer from Safran to co-develop a new engine using Kaveri engine core to meet AMCA's Specific demand to generate 110kN Class of Thrust . Continue reading →