Broadcast
SOURCE: IDRW NEWS NETWORK
Ex Cope India-18 is the fourth edition in the series of Bilateral Joint exercise held between IAF and USAF, which is conducted in India. This is the first time, the exercise is being planned at two Air Force bases, Kalaikunda and Panagarh from 03-14 Dec 18. USAF is participating with 12 X F15 C/D and 03 X C-130. IAF is participating with the Su-30 MKI, Jaguar, Mirage 2000 , C-130J & AWACS aircraft.
The aim of exercise is to provide operational exposure and undertake mutual exchange of best practices towards enhancing operational capability.
SOURCE: IDRW NEWS NETWORK
In the history of 11 Base Repair Depot Ojhar, 26 Oct 18 was a red letter day when the first overhauled Su-30 MKI ac was handed over to the Operational Sq. of the Indian Air Force. Continue reading →
SOURCE: Rajesh Kumar/ FOR MY TAKE / IDRW.ORG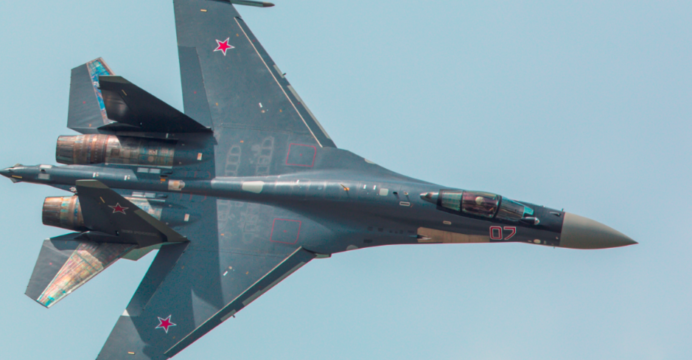 The Sukhoi Su-35 Flanker-E recently entered in the race to supply 114 units of fighter jets to Indian Air force amid allegation of a Scam on previous fighter jet purchase from France. Dassault Rafale which was one of the two fighters which made to last round on its technical capabilities alone with Euro fighter Typhoon is still the best of the aircraft in the race to win an enlarged order from India if Current Government comes backs in power in 2019 in full majority.
But If India does select a fighter out of this two clear winners of the last MMRCA Tender then current dispensation should be aware that opposition will again raise this issue of India buying an inferior fighter jet for the air-force and allegations of scams will also likely come back to haunt the new government. Continue reading →
Do Subscribe our YouTube Channel which will bring Daily News updates and Exclusive reports on regular basics now
Do Subscribe our YouTube Channel which will bring Daily News updates and Exclusive reports on regular basics now