Asia
SOURCE: NATIONAL INTEREST
China's JF-17 "Thunder" multirole fighter is one of China's most successful aerospace exports. While it was designed from the outset to be an export fighter, its road to service was very rocky, involving decades of development and even American involvement at some points. Design wise, it's a fusion of the MiG-21 and the F-16 Fighting Falcon. The most recent blocks of the JF-17 have introduced advanced capabilities that nominally put it on par with designs twenty years its senior. But how exactly did the United States help in creating the JF-17? Does the ancient airframe hold it back, or can it be worked around?
The JF-17 evolved out of a series of projects to produce an upgrade for the Pakistani Air Force's fleet of Chengdu Aircraft Corporation (CAC) J-7 fighters. Continue reading →
SOURCE: PTI
Two Bangladesh Air Force (BAF) pilots were killed when a China-made training aircraft crashed into a lake soon after it took off from an airbase in southwestern Bangladesh. The K-8W training aircraft crashed last evening into an oxbow lake near the BAF Base Matiur Rahman in Jashore district while it was on a night training mission, a defence ministry spokesman said.
Locals heard two loud bangs and saw a plane plunging into the water and oil floating up. Continue reading →
SOURCE: PTI
President Donald Trump's national security adviser said today the US has a plan that would lead to the dismantling of North Korea's nuclear weapons and ballistic missile programs in a year. John Bolton said top US diplomat Mike Pompeo will be discussing that plan with North Korea in the near future.Bolton added that it would be to the North's advantage to cooperate to see sanctions lifted quickly and aid from South Korea and Japan start to flow.
Bolton's remarks on CBS' 'Face the Nation' appeared to be the first time the Trump administration had publicly suggested a timeline for North Korea to fulfill the commitment leader Kim Jong Un made at a summit with President Donald Trump last month for the "complete denuclearization" of the Korean Peninsula. Continue reading →
SOURCE: SPUTNIK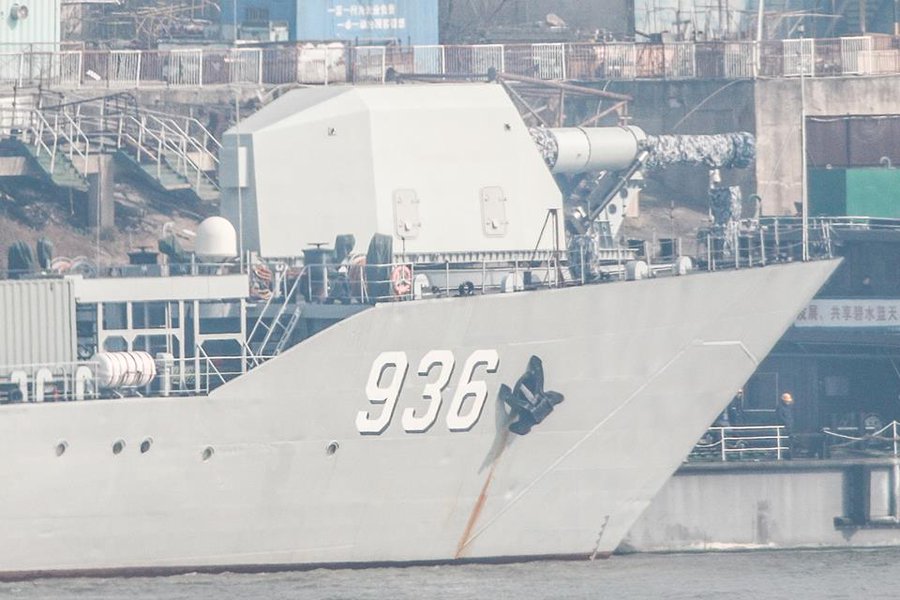 The Chinese navy plans to equip an electromagnetic railgun onto a second type of surface warfare vessel, before the United States Navy puts such a weapon on one ship, according to a US intelligence report cited by CNBC last week.
In February, the People's Liberation Army-Navy became the first known navy in the world to install an electromagnetic railgun onto an amphibious assault ship. According to a US intelligence report, sections of which were leaked to CNBC last week, China is expected to install the gun onto a destroyer by 2025. This, according to Task and Purpose, would be "a major strategic coup" for Beijing. Continue reading →
SOURCE: ANI
Afghanistan President Ashraf Ghani has said that his country and Pakistan have agreed in principle to counter terrorism jointly.President Ghani was quoted by Tolo News, as saying that breakthroughs have been achieved with Islamabad on the way forward to dealing with and or neutralising the threat of the Taliban.
"The issue of Taliban should be solved in our relations with Pakistan. Some things have been done in this respect and some things are still needed to be done. It has been agreed on paper for the first time. The Afghanistan-Pakistan negotiations framework is now on paper. Now, serious actions are required," Tolo News quoted him as saying at an event in Kabul. Continue reading →
SOURCE: ENS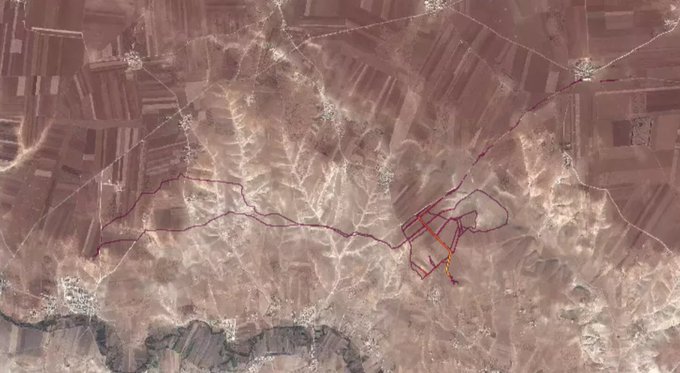 Strava, the fitness-tracking app which relies on the smartphone GPS to track a user's exercise sessions, which includes cycling, running finds itself the subject of a controversy. According to reports, a heat map shared by Strava, which shows the exercise activity of its users across the world, has ended up revealing secret military bases for the US and other countries as well. The app lets users post their activities on the social network and also follow others, who are into the same fitness activities on the app.
The map, which was first shared by the company in November 2017, includes? a total of one billion activities from all Strava data through September 2017. The heat map also shows 3 trillion latitude and longitude points and includes around 10TB of raw input data, according to the company's original post. Continue reading →
SOURCE: Himansu Swain / FOR MY TAKE / IDRW.ORG
China is one of among the few developed nations with massive armed force that shows off an ugly face to its neighbours. With trillions-dollar economy & Wholesome foreign reserve, China has made tremendous efforts to bolster & modernise it's military in 21st century to counter US & western allies in Indo-pacific region. There are no matter concerns to china when it comes to expansionist mindset. During cold era, being an alley of US, China took the advantage of US blind game against Russia which not only helped her to draw investment from US but also strengthened its position in Asia.
China may have betrayed US, but it's aim to stand up as a threat to US interest is somehow fulfilled. The Asian Dragon now-a-days is showing awkward attitude over Dokalam Pass Standoff threatening India with her military strength. In fact, starting from all Chinese news agencies to New paper like Global times which is a stooge of communist party of china adding fuel to this game with the war of words. Many of us get scared off to see China's 2.3 million active military & 8 lakh in reserve with a view that it may inflict heavy losses to its rivals. Continue reading →
SOURCE: XX / FOR MY TAKE / IDRW.ORG
Islamabad's otherwise dull and tranquil nights are now a days abuzz with a certain discomforting and disquieting vibe and many of the inhabitants of this beautiful capital are feeling the heat of it. If one looks up towards the city's hills-clad horizon, he would find visible signs of wide spread mistrust that exists between and in-between the country's premium institution.
It seems as if through the swipe of a mystical wand someone or somebody has managed to vanish every single shred of mutual good-will that ever existed in the corridors of power-politics and momentarily everyone who walks through these ghostly cloisters is wary of his own shadow. This situation which speaks volumes about the state of affairs prevalent in the heart of the Islamic world's sole "Nuclear Power", is however well concealed beneath a dark veil of secrecy and from the outside it seems all is healthy hearty in this lush-green valley. Continue reading →
SOURCE: PRAVIN DHAUSKAR / FOR MY TAKE / IDRW.ORG
Reports of Myanmar having advanced negotiations with Pakistan to licence-build JF-17 fighter has not gone down well with Pakistani Netizen who have criticised its government decision, even when Pakistan government has repeatedly raised Rohingya issue at UN, OIC.
Pakistan is seen has a leading Muslim voice in the humanitarian crisis in Myanmar and seeking the intensification of diplomatic and moral pressure on the government of Myanmar to grant adequate citizenship rights to the Rohingya community, in accordance with international humanitarian laws. Continue reading →