SOURCE: SUDESH CHARI / FOR MY TAKE / IDRW.ORG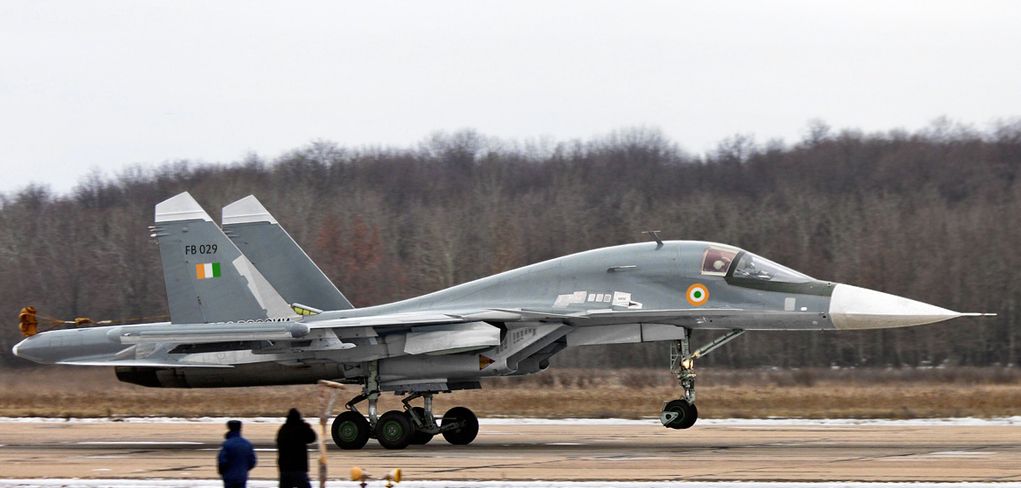 Shiv aroor a Prominent journalist in his recent tweet confirmed that Russia indeed has offered Sukhoi-35 to India in case negotiation with France to purchase Dassault made Rafale fails to materialise before deadline. While he was able to confirm Russia's offer but still there is no clarity about recent comments made by Rostec CEO Sergey Chemezov that India and Russia have agreed to jointly build 5th-generation fighter aircraft based on Su-35.
Deal or no deal on purchase of Rafale, Induction of additional air superiority aircrafts will not be easy for Indian air force since they will not be able to fill the gap left by failure to procure aircrafts under MMRCA requirements, which had asked for multi-role capable aircrafts. Indian air force chief in recently concluded Aero India air show made it clear that he want MMRCA aircrafts and it doesn't have to be Rafale but certainly not additional Su-30 aircrafts. Defence Minister Manohar Parrikar had said few months back that if Rafale deal doesn't materialise there is always option to go for an upgraded Su-30 aircraft which can fulfill the requirements of Indian air force, what he basically meant was that Sukhoi-30 can be further optimized in its strike capability.
With FGFA  already in the pipeline and Su-30 already in the fleet, induction of another Air superiority fighter aircraft will make Indian air force heavily tilted towards "Air superiority" roles and will diminish its strike attack capability . In case India decides to Induct another fighter aircraft from Sukhoi family rather then additional Su-30, it could be wise to actually induct Su-34 Strike bomber aircraft then Su-35. Case for Su-34 should be considered since IAF will be putting half of its Mig-27 strike aircrafts fleet in Reserve from this year on wards and in next 5 years remaining fleet will be pulled out of active duties and Jaguars will be only Strike aircrafts which will be left in the fleet.
MMRCA contract  heavily favored Strike attack capability of aircrafts over Air superiority roles, in fact MMRCA requirement were born after current strike aircrafts (Jaguar and Mig-27) were found not suitable to carry out surgical strikes in high mountain terrain of Kargil sector in Kargil war with Pakistan, While Point defence aircrafts like Mig-21, when used against target in high mountains, failed to make any impact. It was Mirage-2000 aircrafts which came in handy to take out the target in difficult terrain. MMRCA requirements favoured aircraft with multi-role capability and scored high on strike capability of the aircraft.
Su-34 is primarily designed for tactical operation against mobile and ground targets; aircraft has entirely new nose and forward fuselage giving it a distinctive look apart from Sukhoi-27/30 family. Aircraft also shares wing structure, tail, engine nacelles and canards with Su-30 family is also powered by same AL-31 engines. With 12 hard points, it can carry 12000 kgs of ordnance. With the help of front and rear mounted radars aircraft can fire R-73 missile from behind towards any chasing enemy aircraft without entering into a dogfight or turning the aircraft providing it enough self-protecting weapons suite and ability to multirole while still been in enemy airspace. Advantage of Su-34 over Su-35 is that aircraft is already in large scale production and eventually will replace close to 300 Su-24 ground attack aircrafts, while Su-35 along with Pak-Fa and Su-30SM will be inducted in equal numbers meaning smaller production runs of each aircraft types, making them more expensive .
NOTE : 
SUDESH CHARI  for My Take / idrw.org ,  Articles published under " MY TAKE " are articles written by Guest Writers and Opinions expressed not necessary be same of idrw.org  .
Article cannot be republished Partially or Full without consent from Writer or idrw.org