India
SOURCE : The Dollar Business Bureau
The current Sri Lankan government has decided to temporarily suspend the construction of the controversial US $ 1.5 billion Chinese port city project citing that the real estate deal with China was signed without cabinet approval, without following procedures and is a corrupt project by the erstwhile Rajapaksha regime.
However, the growing co-operation between the Narendra Modi government and the newly elected Maithripala Sirisena's Lankan government is also looked upon as one of the major reasons why the island nation is not going ahead with the project. Continue reading →
SOURCE: IANS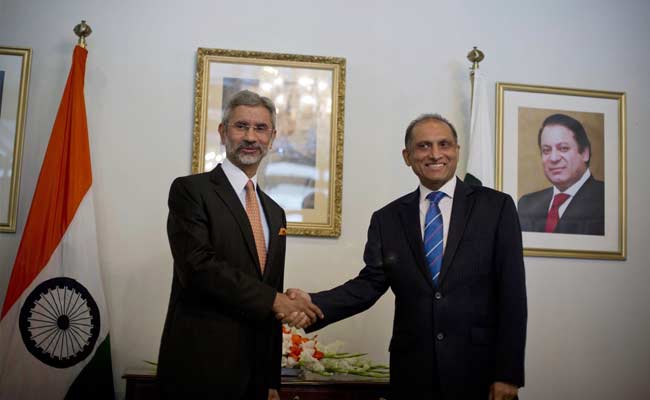 Pakistan on Thursday described as an "ice breaker" the visit of Indian Foreign Secretary S. Jaishankar to Islamabad that ended a seven-month deadlock in high level talks.
India had cancelled talks with Pakistan in August last year because the Pakistani high commissioner met Kashmiri separatist leaders in New Delhi. Continue reading →
SOURCE : EKANTIPUR
The Indian Air Force's Hercules aircraft has landed at Tribhuvan International Airport (TIA) at 1:10 pm Thursday. The aircraft has brought an Aircraft Removal Kit, which will try and remove the Turkish Airline, Airbus A330, from the grassy shoulder.
Turkish Airlines had earlier on Wednesday taken initiatives and urged the Indian Air Force to send in its aircraft to remove the crashed Turkish Airliner jet. Continue reading →
SOURCE: TNN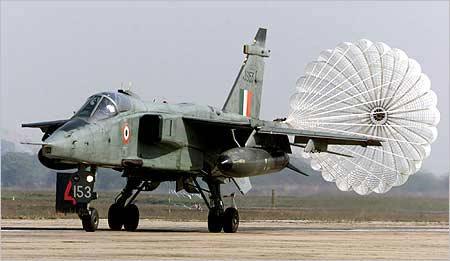 An Indian Air Force (IAF) fighter jet crashed on Thursday near Kurukshetra in Haryana, police said.
"The (Jaguar) fighter aircraft crashed in the fields. According to preliminary information, the pilot ejected from the plane before it fell in the fields. He was reported to have sustained injuries," Kurukshetra's Superintendent of Police, Simardeep Singh, said. Continue reading →
SOURCE : PTI
Department of Telecom (DoT) has received a request from an intelligence agency to block the application We Phone on charge that it allows identity of the caller to remain hidden, Parliament was informed today.
"A reference from an intelligence agency was received by the DoT to block the 'We Phone App', which facilitates its subscriber to spoof the Calling Line Identification (CLI) through VoIP platform," communications and IT minister Ravi Shankar Prasad informed the Lok Sabha in a written reply. Continue reading →
SOURCE : Reuters
Prime Minister Narendra Modi will offer island nations in the Indian Ocean a broad range of military and civilian assistance next week in a bid to wrest back some of the influence China has gained by spending billions of dollars in the region.
Modi will make the pledges during a visit to Sri Lanka, the Maldives, Mauritius and Seychelles after decades of neglect by successive Indian governments. His trip to Sri Lanka will be the first in 28 years by an Indian prime minister. Continue reading →
SOURCE: IDRW NEWS NETWORK (INN)
Series production aircraft (SP-1) handed over to India air force (IAF) with much fanfare ceremony which was witnessed by Chief of Air Staff Air Chief Marshal Arup Raha and Defence Minister Manohar Parrikar will actually will not be part of first lca squadron.
IAF was clear from the start that SP-1 handed over to IAF will not be part of the first squadron since it still does not meet IOC-II Standards. Sources close to idrw.org have confirmed that work on SP-1 and SP-2 had already begun by HAL before IOC-II Certification was cleared and granted by Authorities on December 2013. Continue reading →
SOURCE: Sputnik
It is yet unclear whether the deal on the deliveries of French Rafale fighter jets will be finalized before the April's visit of India's Prime Minister Narendra Modi to France, Indian Defense Minister Manohar Parrikar told Sputnik Wednesday."It's not clear," Manohar Parrikar said.Last Tuesday, Parrikar discussed the multibillion-Dollar Rafale deal with his French counterpart Jean-Yves Le Drian who came to India on official visit.
In 2012, French Dassault Aviation won a bid to supply 126 Rafale multirole combat aircraft to India. Continue reading →
SOURCE: MINTPRESSNEWS
While the American people remain distracted by goings on in the Middle East, recent events in Sri Lanka provide a reminder that the new great game in Asia continues regardless of whether we are paying attention. The latest chapter in the swiftly changing geopolitics of this combustible region began last September, when a Chinese Song-class submarine paid a visit to the Colombo International Container Terminal, a facility constructed through loans made available by Beijing. What followed is a quick lesson in just how effective Washington's efforts to fight China to the last Indian have become. Continue reading →
SOURCE: EXPRESS NEWS SERVICE
In what could bring down the cost of access to space, Indian Space Research Organisation (ISRO) will carry out a test flight of Reusable Launch Vehicle – Technology Demonstrator (RLV-TD) by second quarter of 2015, which will bring down the cost of satellite launches in India.
The cost of access to space is the major deterrent in space exploration and space utilization and a reusable launch vehicle is the unanimous solution to achieve low cost, reliable and on-demand space access. Continue reading →
SOURCE: EXPRESS NEWS SERVICE
India's 2012 order for 75 Swiss Pilatus basic trainer aircraft (BTA) for the Indian Air Force (IAF) has run into rough weather with the finance wing of the Ministry of Defence pointing out that 88 per cent of the acquisition cost over 30 years will be incurred in just seven years because of "inbuilt flaws" in the Rs 4,000-crore deal signed during the UPA rule.
The Ministry of Defence (Finance) raised the red flag in January this year after the IAF moved a proposal for Follow On Support Contract (FOSC) for five years at an estimated cost of Rs 507 crore for maintenance and related issues of Pilatus aircraft — almost three times the cost for repairs and maintenance presumed at the time of evaluation of the lowest bidder (L1). Continue reading →
SOURCE : THE DIPLOMAT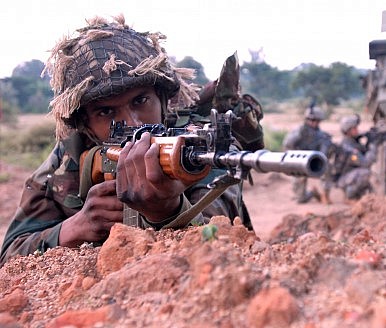 Is India's defense budget adequate? My colleague Franz has a useful breakdown of India's defense spending, as per its recently announced budget (which I look at more generally here). Indeed, India's defense budget does look rather limited given where most of the spending is going. A large portion of scheduled spending will go into the maintenance of India's large standing military, the world's third largest, and a similarly large sum will go to paying military pensions — a sum greater than the budget's allocation for the Indian Air Force and Navy. At $40 billion, India's budget will likely additionally fail to realize a major goal of the Narendra Modi government in the immediate term, which is to indigenize the production of advanced weaponry. Still, India's military budget might be entirely adequate for its expected threat environment. Continue reading →
SOURCE : PTI
India and Spain on Wednesday signed an agreement on 'Mutual Protection of Classified Information' to provide the framework for enhanced cooperation in the defence sector. The agreement was signed following an hour long meeting between visiting Spanish Defence Minister Pedro Moremes and his Indian counterpart Manohar Parrikar, defence sources said.
The Spanish delegation evinced a clean interest in participating in the `Make in India` initiative of the government in the defence sector, they said. Continue reading →
SOURCE : PTI
The government today said it was aware of the presence of China Study Centres in Nepal with the stated objective of strengthening Nepal-China friendship and added that there has been no instance of their involvement in anti-India activities.
In response to a question in the Lok Sabha, Minister of State for External Affairs General (retd.) V K Singh also said that there is no report to indicate establishment of Chinese study centres in Bhutan. Continue reading →