SOURCE: IDRW NEWS NETWORK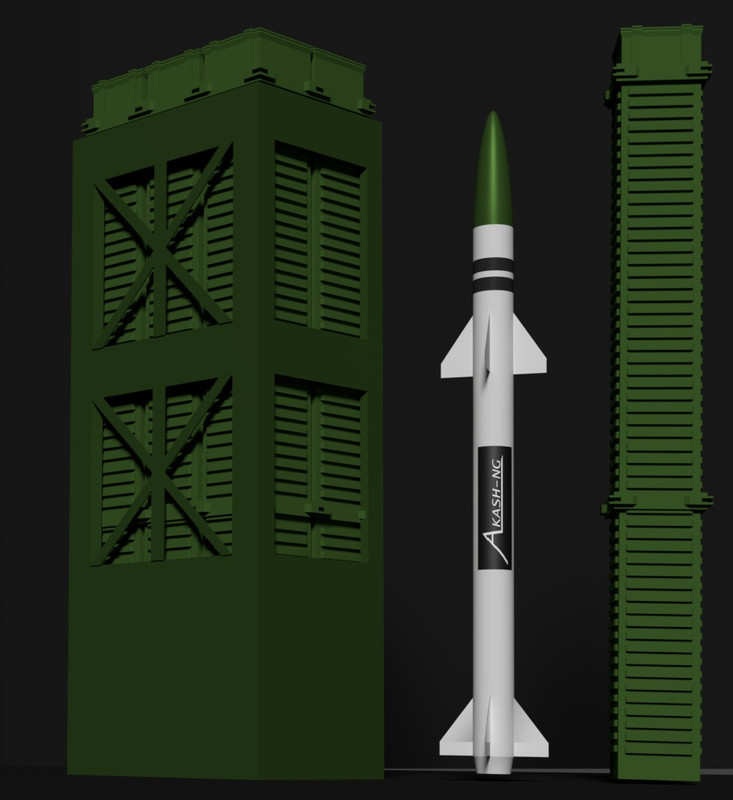 Soon to be tested Next Generation Akash Surface to surface missile will come with better Single Shot Kill Probability (SSKP) then Akash SAM systems which are already inducted into Indian air force said a senior ranked air force officer to idrw.org. Akash has SSKP of 88% but Akash 1S due to the addition of its seeker will have further increase in its Single Shot Kill Probability (SSKP) of Akash missile, which will further be improved in the next-generation variant to mid ninety.
Akash SAM requires to fire a salvo of two missiles to achieve SSKP of 98% but Akash-NG due to better SSKP over its previous generation missile and due to advancement in the seeker and onboard electronics will achieve higher SSKP which will negate the use of Salvo firing mode which will cut down the cost of each kill.
Akash 1S tested has achieved maximum test range of 28km and Akash-NG will have a minimum range of 40km and will supplement MR-SAM Air defense system which was jointly developed by India and Israel, which has a range of 70km. DRDO is in process of developing a local booster motor for the MR-SAM system which will allow it to be used to target in range in excess of 100km, allowing Akash-NG to cover crucial mid-tier 40 to 60 km inner aerial defense airspace of vital military installations and key civilian infrastructures close to the border with Pakistan and China.
Indian Army has decided to deploy its Akash SAM systems close to the border with China for the first time. since Akash-NG will be a Canister based air defense system it will be better suited to be deployed in areas where weather conditions changes at frequent intervals and Akash-NG seeker has been fine-tuned for better mountain terrain operations for Army requirements but will be able to operate at desert conditions too with the same ease.
DRDO's QR-SAM Air defense system with its range of 30km will complement in between Akash-1S and Akash-NG in near future but QR-SAM will be a mobile multi-terrain air defense system which will have the ability to move with the strike corps of the Indian army to provide crucial air defense against Cruise missile, Attack gunships and Fighter jet for it troops under contested airspace.
NOTE : Article cannot be reproduced without written permission of idrw.org in any form