SOURCE: RAUNAK KUNDE / NEWS BEAT / IDRW.ORG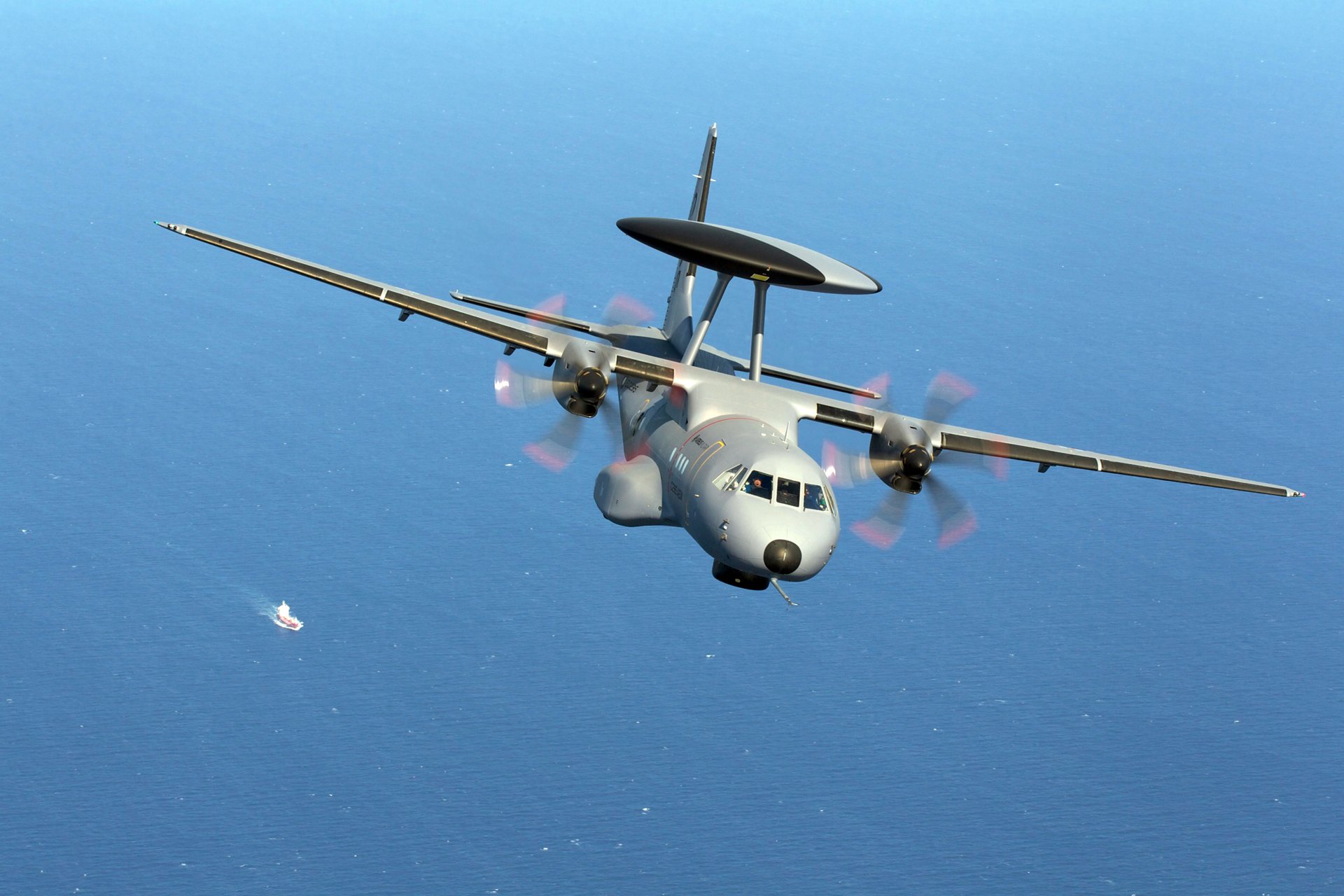 The Netra airborne early warning and control (AEW&C) aircraft flying well within inside Indian Airspace was the operational brain that guided Indian Air Force's 12 Mirage 2000-5 fighter jet which was used to bomb multiple camps operated by the terror group Jaish-e-Mohammed in Balakot and in other areas. Operational success and continues use of Netra AEW&C for providing surveillance and radar coverage in the area has improved image of the aircraft among Top brass of IAF who always favored bigger AWACS platform with longer radar coverage and platform range that DRDO is now planning to offer upgraded Netra AEW&C Radar package on new platform to IAF.
While DRDO is working on Bigger " AWACS INDIA " program which will use a bigger platform like Airbus A-330 wide-body jets, DRDO has approached IAF and has offered upgraded Netra AEW&C Radar package which can be mounted on an Airbus C295 tactical air-lifter which now will be manufactured by Airbus-Tata locally in India soon.
Airbus C295 Netra on offer to IAF by DRDO will have same Two radiating planar arrays assembled back-to-back and mounted on top of the fuselage in an active antenna array unit (AAAU) will provide 240° coverage but with improved capabilities, Airbus also has an Airborne Early Warning version of C295 which has a static radar dome to provide a 360 Degrees coverage which DRDO is also ready to offer as a by-product of AWACS INDIA if IAF wants it aircraft in this package.
DRDO already has started testing static radar dome mounted on top of a building to test new radar developed for the AWACS INDIA program. India is yet to ink a deal for procurement of Airbus A-330 wide-body jets due to high procurement cost due to which the whole program is not likely to materialize before 2025 due to which upgraded Airbus C295 Netra has been offered to IAF as an interim solution after spectacular performance in Balakot airstrikes.
IAF's long-pending quest to induct two more AWACS based on Israeli Phalcon early-warning radar systems mounted on Russian Ilyushin-76 too has been pending due to the increased price quoted both by Israel and Russia which has forced IAF to solely depend on 3 Phalcon AWACS procured earlier. Second Netra aircraft is yet to be inducted into IAF due to changes and improvements asked by IAF.
DRDO also plans to offer an Airbus C295 variant for Maritime Patrol and Anti-Submarine Warfare missions to Indian Navy. Two Netra AEW&C developed by DRDO are mounted on Embraer ERJ 145 platforms procured from Brazilian Embraer Aerospace company and third Netra AEW&C will be retained by DRDO for development of AWACS INDIA and further upgrades to the Netra AEW&C Radar package.
NOTE : Article cannot be reproduced without written permission of idrw.org in any form