SOURCE: IDRW NEWS NETWORK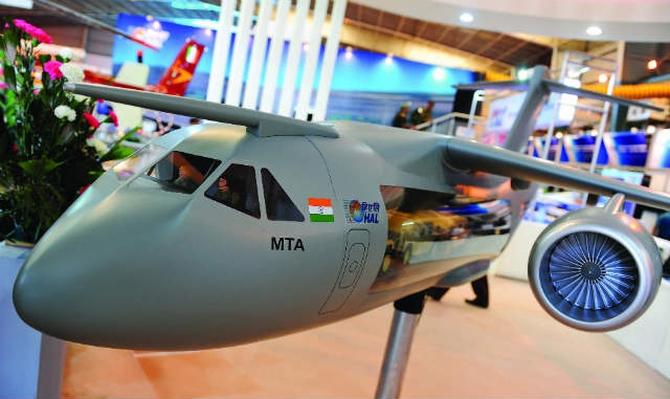 At Aero India 2017, HAL officials confirmed to idrw.org that Indo-Russian Multirole Transport Aircraft (MTA) medium airlifter program is more or less officially dead since proposed aircraft failed to meet Customers (Indian Air Force) technical requirements and Project work from Indian side has been stopped.
The bone of contention between Indian air force's rejection of MTA was largely based on lack of FADEC (Full Authority Digital Engine Control) equipped Aviadvigatel PS-90A1 turbofans engine as sought by IAF.
In absence of Russian alternatives, Indian Air Force had asked Indian version of MTA to be equipped with neither CFM56 high-bypass turbofan aircraft engines which power Boeing P-8 Poseidon or IAE V2500 turbofan aircraft engines which power the Airbus A320 family, but Russians were reluctant to integrate Western engines on Russian platform in fear that they will lose in after sales support .
PS-90A1 turbofans engine which also powers IL-76 fleet in Indian Air Force does not have impressive Serviceability record, which was the main reasons why IAF was not keen on using the same engine again on a new platform and lack of FADEC also played a large role in its rejection.While Russians had offered next generation Aviadvigatel PD-14 turbofan engine to power production version of MTA but it also was largely based on Aviadvigatel PS-90 core engine.
Russia's delegation at Aero India 2017 have told Indian counterparts they will come back with new Proposal on MTA soon . it is still unclear if Russia will agree to India's demand for a western power source for MTA as demanded by Indian Air Force.
India's Reliance Defence and Ukraine's Antonov have tied up and have offered India new An-132D light multipurpose aircraft powered by two Pratt & Whitney Canada PW150 turboprop engines which are equipped with FADEC (Full Authority Digital Engine Control). Antonov which was also part of Aero India 2017 speaking to idrw.org has told that An-132 will be an ideal replacement for IAF's Trusted workhorse Antonov An-32 with improved reliability and performance to boost off.
NOTE : Article cannot be reproduced without written permission of idrw.org in any form