SOURCE: HINDUSTAN TIMES
Ahead of Chinese premier Li Keqiang's visit here from May 19, India has proposed a military-level mechanism aimed at controlling adversarial incidents — the kind witnessed recently in the Despang valley in April — and keeping the peace and tranquility along the border.
The mechanism of coordination and cooperation at the military commander-level is proposed after the failure of flag meetings. Having an ear to the ground would complement the flag meetings and the mechanism that exists now between the two foreign ministries to deal with border incidents, senior government sources told HT. Continue reading →
SOURCE: THE HINDU
The Boeing P-8I Long Range Maritime Reconnaissance and Anti-Submarine Warfare (LRMRASW) aircraft was greeted with loud claps by naval officers as it hovered around the hangar of the Naval Air Station (NAS), INS Rajali here and later landed on Wednesday morning. The event marks the historic induction of the P-I LRMRASW, following a contract signed by the Indian Navy with the Boeing Company in 2009. Continue reading →
SOURCE: IDRW NEWS NETWORK
It was a early morning missile test close to two years ago when DRDO successfully test fired Prahaar, a single stage missile short-range surface-to-surface missile with a range of 150 km and fuelled by solid propellants, it was first and only test of the missile which was carried out by DRDO.
Indian army which was supposed to be its main operator has still not able to find role for it, in its missile arsenal, when idrw.org contacted multiple sources it was informed to us that missile development was not requested by Indian army and army is not able to make any decision about its role and possible induction time frame. Continue reading →
SOURCE: PTI
India proposes to launch its first navigational satellite, which will provide terrestrial, aerial and marine navigation services and help in disaster and fleet management, on June 12.
The Indian Regional Navigation Satellite System-1A is slated to be launched on board home-grown rocket, PSLV-C22 XL at 1.01 am from Sriharikota spaceport on June 12.  Continue reading →
SOURCE: JAPANESE TIMES
In a classic replay of its old game, China intruded stealthily across the disputed, forbidding Himalayan frontier with India recently and then disingenuously played conciliator by counseling "patience" and "negotiations." The incursion bore all the hallmarks of Chinese brinkmanship, including taking an adversary by surprise, seizing an opportunistic timing, masking offense as defense and discounting risks of wider escalation. Occurring at a time when India has never been so politically weak, the intrusion was shrewdly timed to exploit its political paralysis and leadership drift. Continue reading →
SOURCE: PTI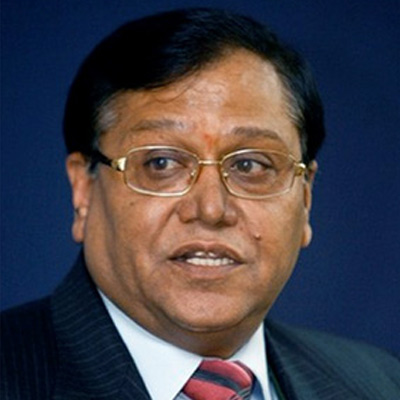 He was responding to a question by reporters about the Commerce ministry being keen on raising the cap on FDI in the defence sector to at least 41% from the present 26%.
Defence Minister's Scientific Advisor VK Saraswat on Friday said there were fears of indigenous capabilities being controlled if the cap on FDI in the defence sector was raised, as being mooted by the Commerce Ministry.
Continue reading
SOURCE: MEDIA NAMA
It looks like the Indian Army has launched a Facebook page that goes by the name 'ADGPI – Indian Army', thereby expanding its social media presence after launching its Twitter account few months back.
The page seems to have been launched earlier this week, on May 15, 2013 and seems to be currently updated on a daily basis. It currently provides information like the welfare schemes available for soldiers, photos from the ongoing training programs like Yudh Abhyas 2013 and Army-related news like the Border Personnel Meeting with the Chinese Army among others. Continue reading →
SOURCE: EDWARD AIR BASE PR
 Seventeen members of the senior class from India's Test Pilot School pose for a photo in front of the YF-22 at the Air Force Flight Test Museum. The YF-22 was the prototype built that would later lead to the development of the F-22 Raptor. test pilot students traveled more than 8,000 miles to come visit the capital of flight test May 9. Continue reading →
SOURCE: PTI
The transcripts were in Italian language and the CBI was busy translating the same so that a follow up action could be taken, the sources said.
CBI has received transcripts of telephone conversations between Italian middlemen and officials of a Defence firm, in which the Italy government has 30% stake, and others in connection with the VVIP helicopter scam . Continue reading →
SOURCE: IANS
An Indian police unit in the Democratic Republic of Congo has received the United Nations Peacekeeping Medal.
The 135 Indian Formed Police Unit-2 (FPU) was honoured with the medal as an appreciation for their service in Goma/North Kivu.
The medal parade, held at the FPU camp in Goma May 15 was attended by senior officials, including Jacques Desilets, United Nations Organization Stabilization Mission in the Democratic Republic of the Congo (MONUSCO) deputy police commissioner, said a statement. Continue reading →
SOURCE: NITICENTRAL / EDITED BY IDRW TEAM
Stephen P Cohen and Sunil Dasgupta, in their book 'Arming without Aiming: India's Military Modernization' (2010) have focused on the dilemmas of India's militarisation. The core problem is that India is culturally and socially not a militarised state. While the armed forces are praised and are popular, they are not the fulcrum of the nation. India's diplomatic and military policies are marked by restraint rather than aggression. They are reflective of Indian mind. Continue reading →
SOURCE: EXPRESS NEWS SERVICE
Indian Army is all set to upgrade the capability of its 1,900-odd infantry combat vehicles (ICVs) to enable its troopers to thrust into enemy territory without coming under hostile fire. The upgrade is estimated to cost `8,000 crore.
According to Army officers, the entire fleet of the Russian-origin ICVs, also called as BMPs, would be modernised under the programme. "In the ICV fleet, the vehicle's armament and firepower capability are being upgraded with the latest generation of fire control system, twin missile launchers and commander's thermal imaging panoramic sights," the officers said. Continue reading →