SOURCE: MANJUNATH REDDDY/ FOR MY TAKE / IDRW.ORG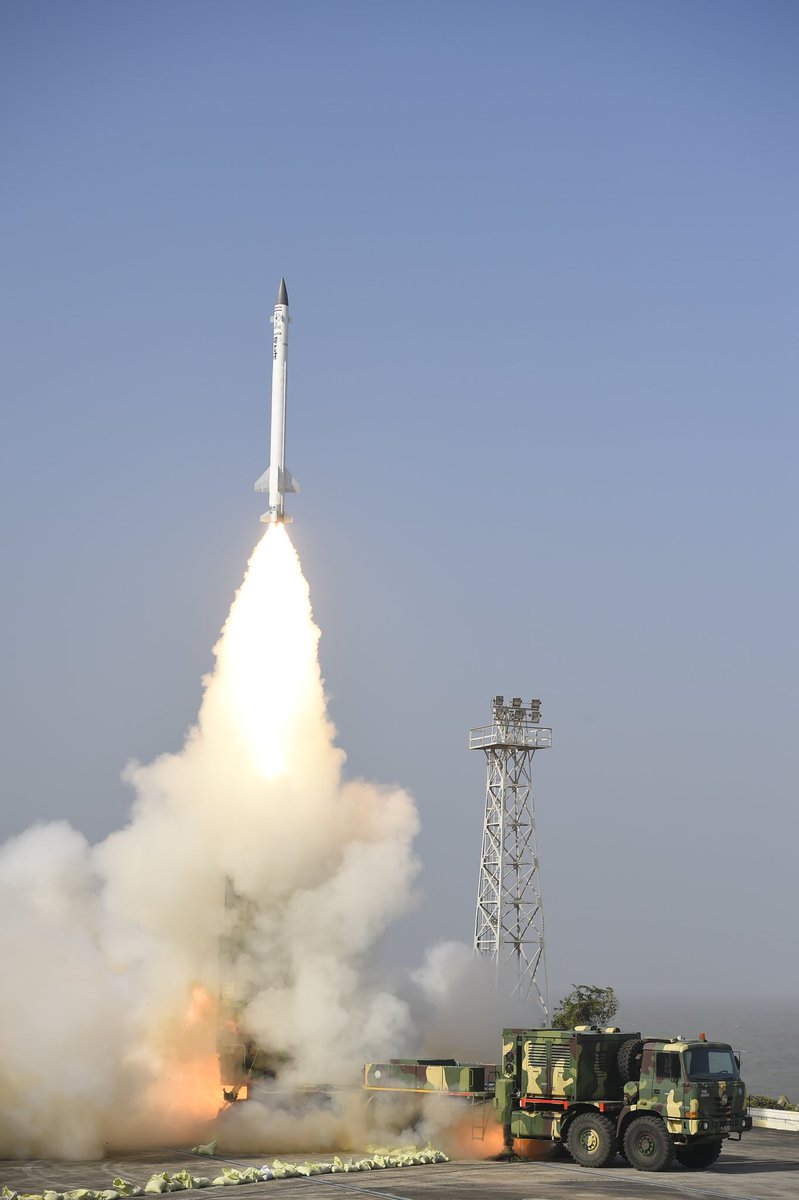 Indian Ministry of Defence and the state-owned Defence Research and Development Organization are working in tandem to ensure that part of India's homemade ballistic missile defence system is ready to be deployed by 2018 and recent Interceptor missile tested a few days ago reportedly was tested in Production ready configuration clearlying its path for its deployment to shied New Delhi and Mumbai .
Two Radar site has been selected to deploy Phase-I two-tier fully automated Ballistic Missile Defence to provide an effective missile shield against incoming enemy ballistic and nuclear missiles Countries Capital New Delhi and Commercial Capital Mumbai in the first phase.
Swordfish long-range tracking AESA radar specifically developed to counter ballistic missile threat will be deployed just of New Delhi in an area called Roopnagar which will be able to monitor a Short/Medium Range Ballistic Missiles launch from Northern-west areas of Pakistan, while a Second radar site will in Khoa area to provide Radar cover to Mumbai.
Swordfish Long-Range Tracking Radar (LRTR) has a range of 600 to 800 km and can scan and track 200 targets and can guide exo-atmospheric missiles to intercept targets at an altitude over 80 km from the Earth. DRDO also confirmed the development of Swordfish-2 which will have a scan range of 1500km but has been mum on its status.
Multi-function Fire Control Radar (MFCR) is secondary Radar which complements Swordfish LRTR Radar for intercepting ballistic missiles. MFCR has a Scan range of 400km and is deployed to track targets at the variable spectrum and rates to provide accurate data to the Master Control Centre (MCC) which will calculate all possible trajectory of the incoming missile before the data is passed on to the Interceptor missiles which will be based away from the Radar site .
MFCR is also believed can track Aircrafts for possible interception of aircrafts with possible Nuclear Payload and will also play a crucial role in India's quest for 250km Long range Air-Defence Missile System which India is currently developing locally to supplement soon to be procured S-400 Area Defence system from Russia.
India's secretive missile-tracking ocean surveillance ship (OSS) designated VC11184 which is also part of ballistic missile defence (BMD) programmes will also be commissioned in 2018. 175 m-long Vessel will have X-Band and secondary S-Band active electronically scanned array (AESA) radar to scan for hostile ballistic missiles which will be manned by 300 crew.
The vessel will also be used for gathering electronic intelligence and to monitor other missile tests in the vicinity to have a better understanding of their trajectory. The vessel will play important role in India's Phase-II multitiered BMD shield to take on and kill hostile missiles with a 5,000-kilometer range.
Phase-I will include more metros and cities which has a large population in future and it is estimated that Phase-I coverage will require more than a decade to expand to all other cities after they are deployed first in New Delhi and Mumbai.
Key Points in India's Ballistic Missile Defence
* DRDO began working on two-tier BMD system from 1995
* First Test occurred in 2006
* 14 Reported Interceptor Missile trials have taken place with 3 Reported Failures
* Interceptor Missile have over 99% Sucess rate if fired in integrated mode, with both Exo and Endo interceptor missiles together.
* Swordfish LRTR and MFCR AESA Radars Scan skies for Hostile
hostile missiles
* Fully Automated System with Secure Data Link Capacity
* New Delhi and Mumbai will be first Cities to get Missile shied
Disclaimer : Articles published under " MY TAKE " are articles written by Guest Writers and Opinions expressed within this article are the personal opinions of the author. IDRW.ORG is not responsible for the accuracy, completeness, suitability, or validity of any information on this article. All information is provided on an as-is basis. The information, facts or opinions appearing in the article do not reflect the views of IDRW.ORG and IDRW.ORG does not assume any responsibility or liability for the same. article is for information purposes only and not intended to constitute professional advice .
Article by  MANJUNATH REDDDY ,  cannot be republished Partially or Full without consent from Writer or idrw.org
Note: If you have personal opinion and want to contribute for" MY TAKE "on Defence matters kindly email us at idrw.org@gmail.com