SOURCE: IDRW NEWS NETWORK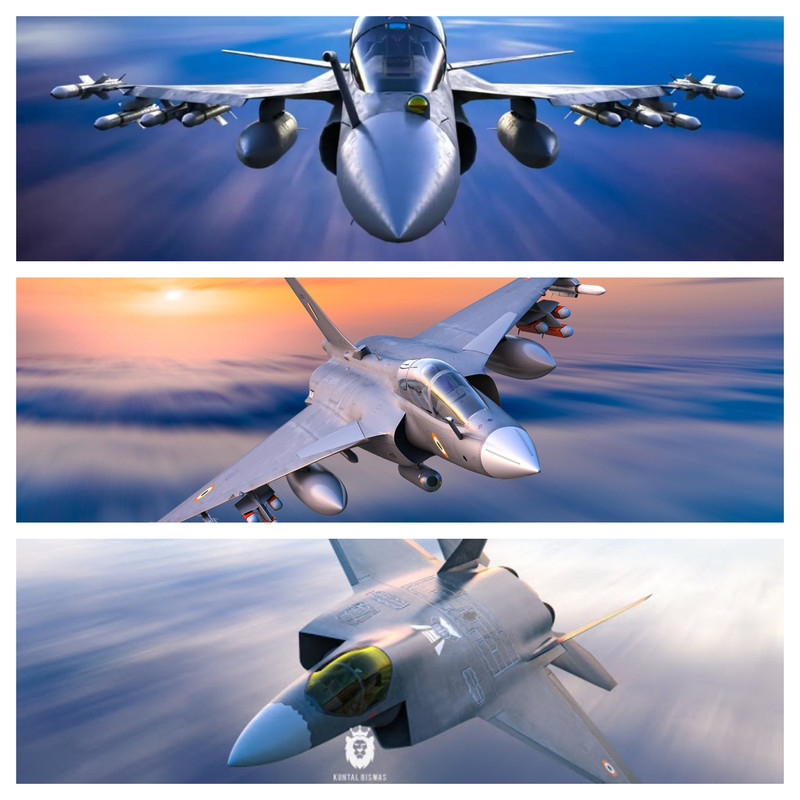 A Small Elite team of engineers and designers from Aeronautical Development Agency (ADA) were tasked to design and develop a 4th generation fighter jet inhouse in the county that had not seen such a complex aerospace project after it has developed a 2nd generation HF-24 "Marut" fighter jet in the early '60s with heavy German Designer inputs. ADA was created after India's biggest Aerospace company Hindustan Aeronautics Limited (HAL) refused to lead the program that required the creation of a new Aerospace Company just to develop LCA at Home.
Hindustan Aeronautics Limited (HAL) after the premature closure of the HF-24 program had burned its hands on its successor programs that were neither canceled nor never cleared for cheaper imported fighter jets that were assembled in a country like cars. HAL was right to be wary of not to burn its hands on a local fighter jet program again, where it knew IAF will never be aboard completely and its history repeated itself until 10 years after the first flight of LCA TD-1 where IAF moved way from being a customer to the role one of the team members of the LCA-Tejas Team.
The fate of LCA-Tejas was still hanging in balance but IAF refused to procure more LCA-Tejas Mk1 will the same F-404 engines and instead demanded it be powered by an uprated F-414 engine that could require complete redesign of the air intakes and the rear and undercarriage section of the aircraft to incorporate new high powered engine. Tejas Mk2 was supposed to be a quick turn around, and the spin-off project that could use Mk1 as a Baseline airframe for its development, until HAL hijacked the program and was able to get IAF and then Raksha Mantri Manohar Parrikar onboard for the development of Tejas Mk1A.
Furious ADA was not happy about HAL taking over Tejas Mk1A and literally kicking its team out of its creation. ADA Design Team went back on the design board and proposed larger and bigger LCA-Tejas but it was difficult to get IAF onboard that was happy to procure Mk1A instead, which ultimately lead to the development of Medium Weight Fighter (MWF) that was is a weight class of Mirage-2000 and found backers in IAF that were keen to procure them in even larger numbers to replace its Mirage-2000 and Mig-29 fleet from 2030 onwards.
To meet the Navy's carrier-based deck fighter jet requirements, ADA has proposed to develop Twin Engine Deck Based Fighter (TEDBF) that will be in the same league as Rafale in terms of Maximum Takeoff weight but eventually will be upgraded with 5th generation avionics and sensors to be superior to Rafale when it goes into production by 2030. While IAF is not yet committed to the procurement of ORCA an Airforce version of the TEDBF, it has shown some level of interest and it closely watching the program and may join at a later stage since it is now preoccupied with the Mk1A and Mk2 programs.
ADA is also working on the development of a 5.5th Generation fighter jet that will be superior to the current 5th generation fighter in many areas and has been working on its design finalization that is likely to take place by this year. AMCA Mk1 will IOC configuration jets with older F-414 engines, while AMCA Mk2 has been planned with FOC configuration and with a newer high powered engine that will sport rear thermal heat reduction technologies for stealth.
Tejas Mk2, TEDBF, and AMCA if successfully will make India import free for a fighter jet, a rare achievement for a country that could make India only behind the US and Russia that doesn't buy fighter jets from foreign countries after 2030. Small LCA -Team has now grown in confidence and with hard experience and criticism it got, it is now eager to develop much better and improved designs to make the country free from imports and develop a local supply chain and Aerospace ecosystem in the country that was not available in the county, until a few decades ago.
NOTE : Article cannot be reproduced without written permission of idrw.org in any form even for YouTube Videos to avoid Copyright strikes