SOURCE: ANITA DESAI / FOR MY TAKE / IDRW.ORG
The enhanced capabilities in the Rafale fighters sought by India will see 14 India Specific Enhancements Exclusive to be incorporated to India bound 36 Rafale fighter jets which will be added by the company once the delivery of all the jets is completed by 2022.
14 India Specific Enhancements for India bound Rafale fighter jets have been listed out
1) Upgraded Sigma 95N INS: A Hybrid inertial navigation/GPS system used on the Dassault Rafale fighter jets will now support Indian developed Indian Regional Navigation Satellite System (IRNSS ) also called as NAVIC which provides accurate real-time positioning and timing services for India and a region extending 1,500 km around it.
2) Upgraded RBE-2 AESA-MMR: RBE2 AESA radar developed by Thales will now feature Airborne weather radar which will come in handy to predict more timely and accurate weather conditions.
3) Enhanced OBOGS: Rafale fighter jet comes fitted with an onboard oxygen generation system (OBOGS) which suppresses the need for liquid oxygen re-filling or ground support for oxygen production, but India has asked for Enhanced OBOGS system which will have enhanced capacity supporting additional filters.
4) Traffic Collision Avoidance System (TCAS): Thales developed Traffic Collision Avoidance System (TCAS) contains Air Traffic Surveillance Awareness capabilities like a Terrain Avoidance Warning System (TAWS) which will improve the level of awareness and comfort of the flight crew.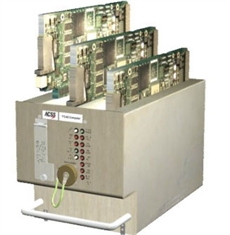 5) Tweaked M88 Engines: Rafale fighter jet which uses M88-4E engines will receive tweaks to its fuel starter so that engine can operate at optimum even at sub-zero high altitude air base of Indian air force.
6) IESI (Integrated Electronic Standby Instruments): Thales developed IESI will be installed to operate in a particular set of environmental conditions and features accurate low airspeed measurement to cope with the flight envelope while avoiding additional weight due to external air data computer.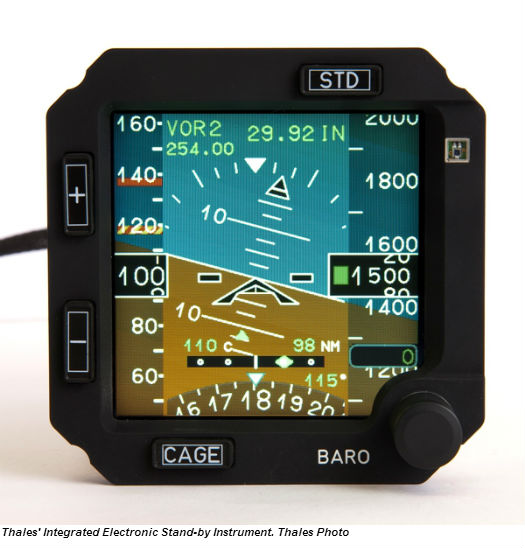 7) Quad-Pack Ejectors: Rafale fighter jet will be getting French developed Quad-Pack Ejectors which can be used for low weight Stand-Off Weapon both of Indian and foreign origins.
8) X-Guard fiber-optic towed decoy system: India bound Rafale fighter jets will be getting X-Guard fibre-optic towed decoy system which is designed to counter air-to-air and surface-to-air missiles. Each aircraft carries two X-Guard towed decoy and can be released when the aircraft approaches a saturated area or when a threat is detected. The most suitable countermeasure is transmitted to the X-Guard by the aircraft's electronic countermeasures system. The fiber-optic connection to the aircraft allows accurate jamming, says Rafael.
9) Tweaks to SPECTRA Electronic Warfare System: India specific threat libraries will be added and SPECTRA EW System will also feature Low- Medium and High band apertures to deal with low observable aircraft.
10) TARGO-II Helmet Mounted Display Systems Developed by ELBIT
11) Integration of LITENING G4 Target Acquisition Pod which are already used by Indian Air Force for its frontline fighter aircraft, including the Su-30 MKI, MiG-29
12) Integration of Rafael's SPICE 1000 EO/GPS-guided munitions
13 ) MBDA developed Meteor BVRAAM and ALARM Anti-radiation missile
14) Assistance to be provided to local Indian Public sector companies for Integration of Weapons ranging from India's Astra BVRAAM to High-speed low drag (HSLD) bombs with the aircraft's weapons control system.
India bound Rafale fighter jets are also rumored to later get specific Indian enhancements which can come handy in the delivery of Nuclear weapons, which obviously will not be confirmed by Indian or French governments.
Disclaimer : Articles published under " MY TAKE " are articles written by Guest Writers and Opinions expressed within this article are the personal opinions of the author. IDRW.ORG is not responsible for the accuracy, completeness, suitability, or validity of any information on this article. All information is provided on an as-is basis. The information, facts or opinions appearing in the article do not reflect the views of IDRW.ORG and IDRW.ORG does not assume any responsibility or liability for the same. article is for information purposes only and not intended to constitute professional advice .
Article by ANITA DESAI /,  cannot be republished Partially or Full without consent from Writer or idrw.org